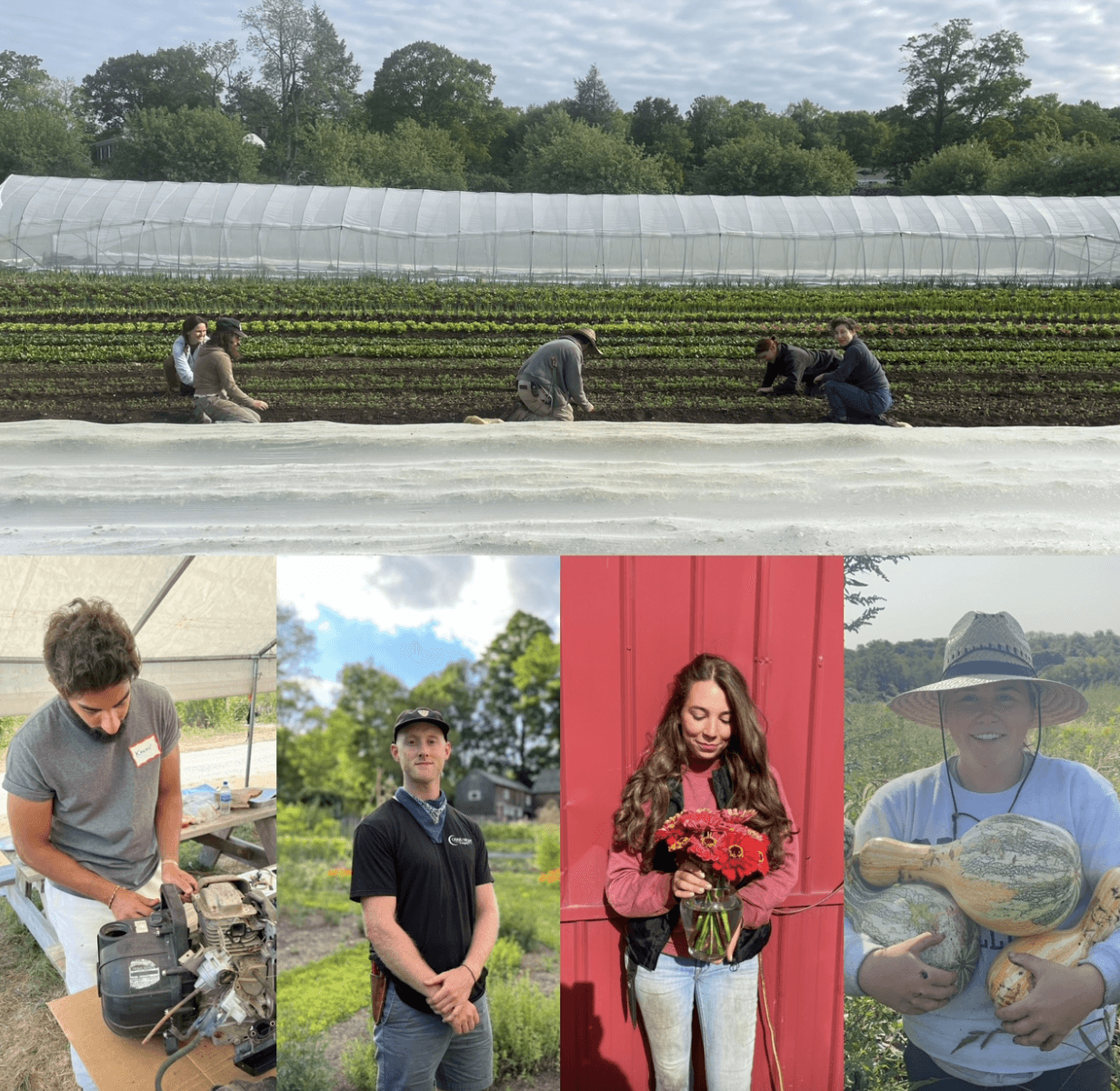 Next month we will have to say farewell to our cohort of 2022 apprentices. They are an amazing bunch – incredibly talented, competent, compassionate humans – and we are glad to have one more month with them. But, while we are still wrapping up this current farming season, we are at the same time preparing for the next: specifically, we are currently recruiting for 2023 apprentices! 
For the last fifteen years, Glynwood has hosted on-site vegetable and livestock apprentices. We are once again recruiting for these two positions. Vegetable apprentices assist in all aspects of crop production, from greenhouse management to post-harvest handling and CSA distribution, on six acres of mixed vegetables. Livestock apprentices are responsible for day-to-day care of the animals as well as monitoring breeding and birthing, caring for sick or injured animals, and pasture management. 
In addition to recruiting for these on-site apprenticeships, Glynwood is excited to be supporting the recruitment efforts of farmer mentors in our Hudson Valley Apprenticeship (HVA) program–a decentralized apprenticeship with farms in Columbia, Dutchess, Orange, Putnam, and Ulster counties. In this program, apprentices gain a solid foundation in the principles and practices of sustainable vegetable production through a combination of hands-on learning and in-field mentoring with select farm mentors across the region, as well as through classroom-based education facilitated by Glynwood. (Meet apprentices from Ecological Citizen's Project, Phillies Bridge Farm Project, Four Corners Community Farm, Stonewood Farm and Dig Acres!) 
A virtual job fair on November 10 will allow prospective participants to engage with farmer mentors and learn more about the decentralized apprenticeship model. Learn more about the Hudson Valley Apprenticeship here.