Focused on Glynwood's core values, these workshops are tailored to specific professional audiences in order to provide the skills, knowledge, and networks needed to advance a regenerative and equitable food system.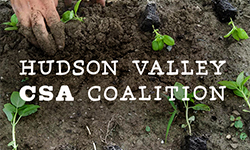 The Hudson Valley CSA Coalition is collaborating with farmer leaders to host a workshop for Coalition farmers that will advance our goal to make CSA a more accessible option for all Hudson Valley residents.
Do you hope to expand access to your farm's CSA program and contribute to greater food justice in your local communities? Despite the benefits of community-supported agriculture for farmers and its powerful potential to make fresh, sustainably grown food more available, many CSA programs remain inaccessible to low income community members, reflecting current and historical inequities in our food system.
This workshop is designed for farmers seeking to strengthen their farm's capacity to serve low income families and individuals by assessing needs, addressing challenges potential members may face, and exploring opportunities for change and meaningful community collaboration.
Whether you're just starting to consider how to align your CSA with food justice goals or intending to delve deep to improve your existing model, join Maggie Cheney and D. Rooney of Rock Steady Farm, Larisa Jacobson of Soul Fire Farm, and fellow farmers as together we:
-identify common barriers to accessing CSA, share perspectives on unintentional bias embedded in multiple components of CSA programs, and examine our own CSA systems and common challenges farmers face with a thoughtful and empathetic lens
-practice applying these insights to form action plans that foster participation by low income CSA members, support both member and farmer needs, and are grounded in our own values and farm and community assets.
Through group learning, presentations, discussion, and hands-on activities, we will share stories of how Rock Steady Farm and Soul Fire Farm have created more inclusive CSA programs and learn strategies for updating our approaches and systems. Participants will leave with inspiration and tools to take action toward making their own CSA programs more equitable, accessible, and inviting to farm share members from a diversity of communities.
Space is limited, so do not wait to register. Thanks to the generous support of our donors and partners, Glynwood and the Hudson Valley CSA Coalition are able to offer this workshop at no cost. However, we do ask that you pay a $5 registration fee to help offset the cost of lunch, which will be provided.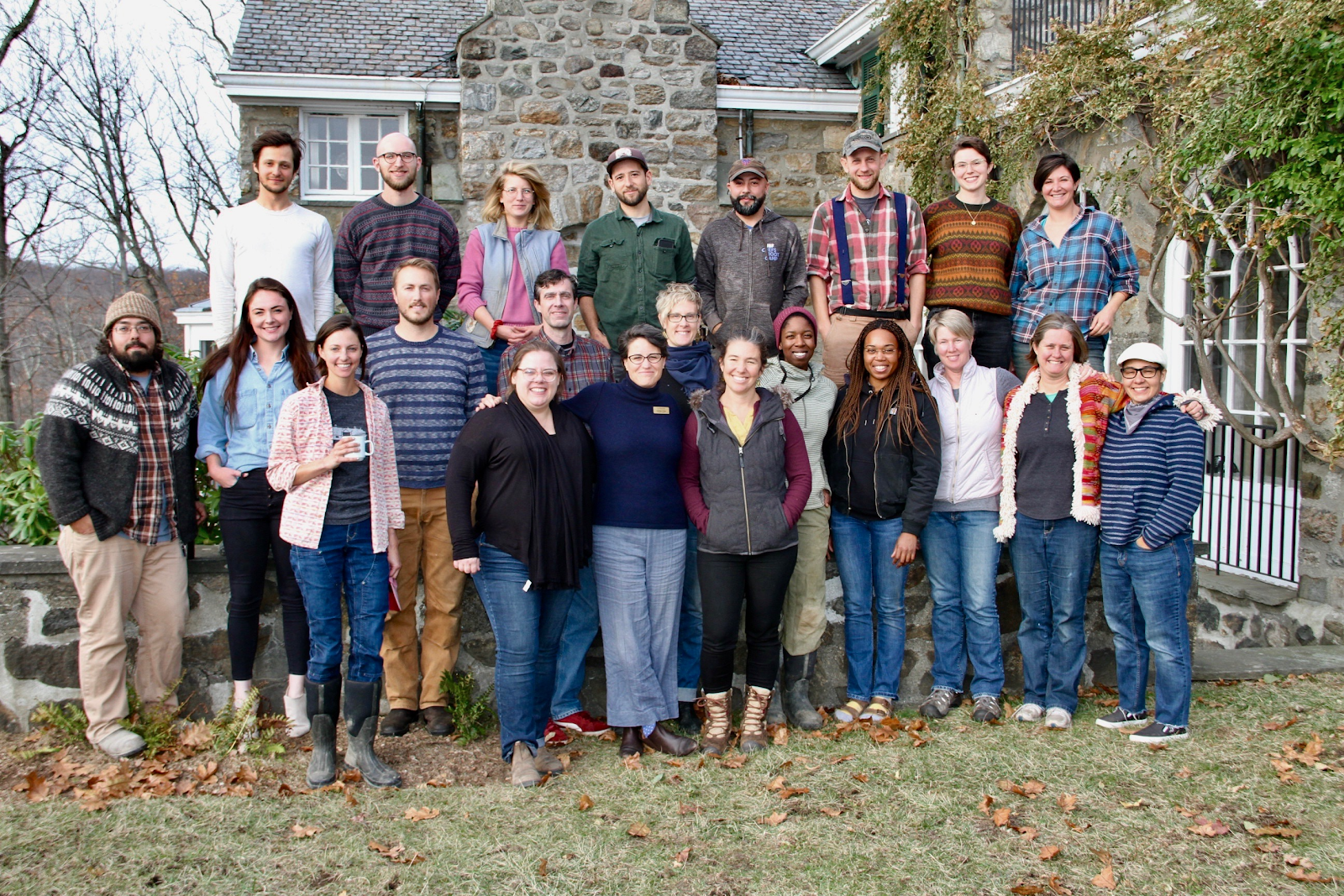 *NOTE* This workshop is invite-only. Please email dllewellyn@glynwood.org with any inquiries.
This intensive focuses on practical approaches to listening and expressing yourself. These skills can help you improve communications with colleagues and business partners, and improve rapport with customers. The workshop will highlight perspectives grounded in Nonviolent Communication. Participants will be given ample space for practicing these methods in scenarios that you draw from your own work and life.
These skills will help participants:
-Engage clearly and constructively in difficult conversations
-Build a vision of 'teamwork' that includes both productivity and "quality-of-life-at-work"
-Draft agreements with partners that clarify roles and expectations, and set expectations for communications
-Turn draining conflicts into useful learning
About the Instructors:
Uma Lo has been practicing Nonviolent Communication intensively since 2012 and facilitating teams for over 20 years. She is a graduate of the BayNVC Leadership Program and is co-founder of POC4NVC, a network of practitioners and trainers applying Nonviolent Communication to transform power dynamics and the impacts of privilege/oppression. She offers mediation, facilitation, coaching, and consulting on collaborative leadership and collaborative organizational systems. WorkWithUmaLo@gmail.com
Claudia Kenny is the Statewide Director of the New York State Agriculture Mediation Program.
www.nysamp.com Claudia has been studying Compassionate Communication (NVC) since 2009 as well as other conflict management theories and practices and works to build skills for collaboration in the agricultural community. www.nysamp.com
Claudia farms with her family at Little Seed Gardens, a diversified 97 acre farm, now in its 26th season. www.littleseedgardens.com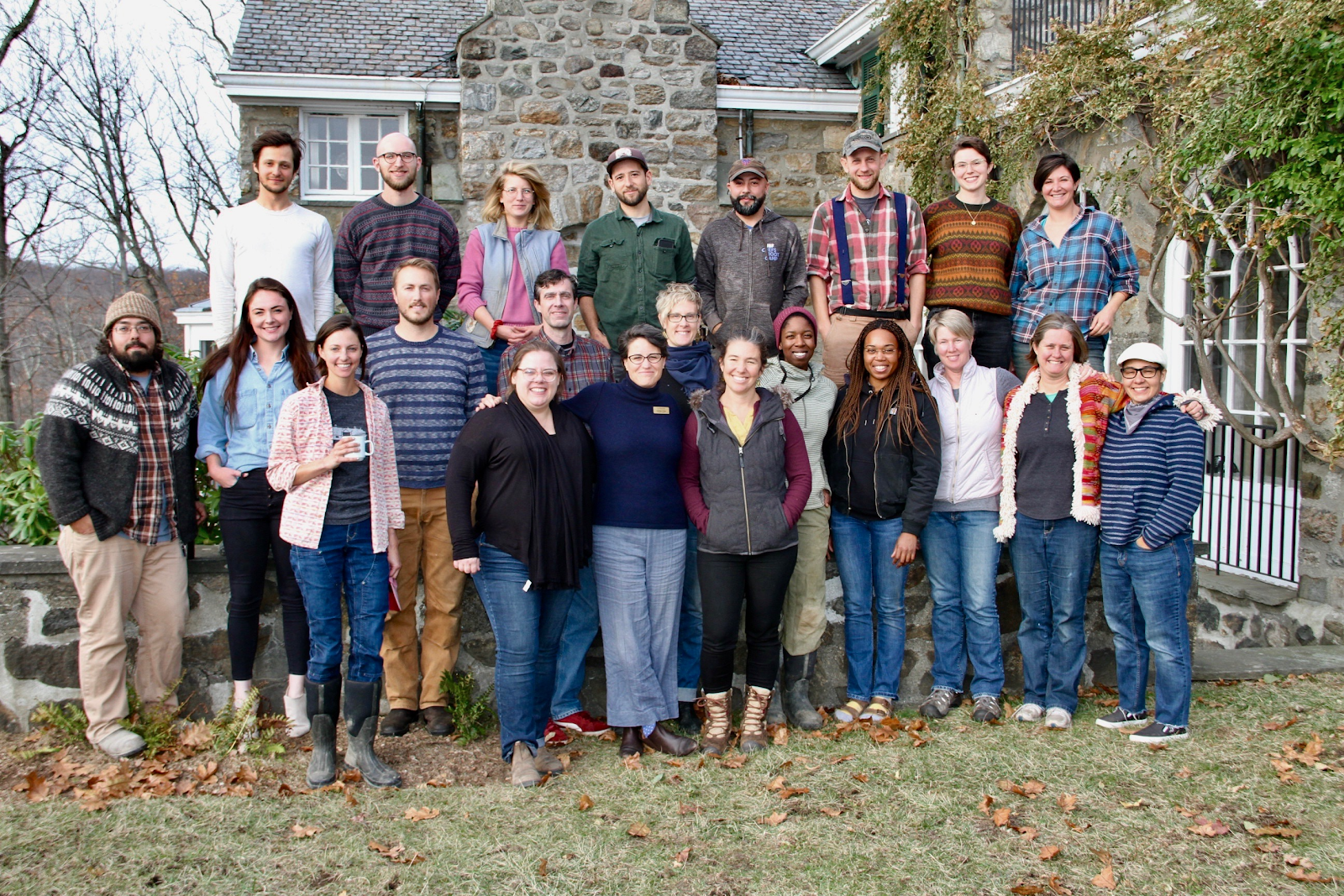 *NOTE* This intensive is only open to farmers that have previously attended a two-day introductory class.
How well does your team turn mistakes or failures into learning and improvement? Is your team able to pivot tension or conflict to strengthen relationships, improve trust, and build smoother operations? This workshop will help you and your team identify what is relevant for improving how you work together to meet your overall goals. Participants will learn how to create practical feedback processes that help clarify and refine roles and responsibilities. Participants will also learn how to develop those skills in your team, discover what guidance and mentoring works best, support accountability, and make the best use of individual strengths and talents.
About the Instructors:
Uma Lo has been practicing Nonviolent Communication intensively since 2012 and facilitating teams for over 20 years. She is a graduate of the BayNVC Leadership Program and is co-founder of POC4NVC, a network of practitioners and trainers applying Nonviolent Communication to transform power dynamics and the impacts of privilege/oppression. She offers mediation, facilitation, coaching, and consulting on collaborative leadership and collaborative organizational systems. WorkWithUmaLo@gmail.com
Claudia Kenny is the Statewide Director of the New York State Agriculture Mediation Program.
www.nysamp.com Claudia has been studying Compassionate Communication (NVC) since 2009 as well as other conflict management theories and practices and works to build skills for collaboration in the agricultural community. www.nysamp.com
Claudia farms with her family at Little Seed Gardens, a diversified 97 acre farm, now in its 26th season. www.littleseedgardens.com