Our on-farm apprenticeships provide a solid foundation in sustainable agricultural practices. 
Our apprenticeship programs train future farmers in sustainable farming practices through hands-on practicum and in-field mentoring supported by classroom curriculum, workshops, and farm visits through the Mid-Hudson Collaborative Regional Alliance for Farmer Training (CRAFT). Farmer mentors from both programs form a cohort that fosters peer exchange and professional development. 
All apprentices receive classroom instruction in the following areas: 
Antiracism & equity
Business & financial management
Compassionate communications
Composting 
Cover cropping & crop rotation
Farm safety and first aid
Pest & disease management
Soil science & testing
Tractor safety & small engines
Through all apprenticeship programs combined, we have trained over 50 aspiring young farmers to date, a vast majority of whom have continued careers in agriculture and local food systems – some as participants in our Incubator program, and some as new farm mentors in our apprenticeship programs. 
The Glynwood Apprenticeship, founded in 2007, provides a solid foundation in regenerative agriculture and additional education in managerial skills for aspiring farmers with some previous experience. Each spring, we welcome a new cohort of farmers in training to our farm in Cold Spring, NY. Through a combination of classroom and in-field instruction, apprentices gain experience with the broad array of skills needed for success in managing a regenerative farm. 
Glynwood offers both a vegetable apprenticeship and a livestock apprenticeship. Both programs run for 9 months, from March to December. During this time, apprentices experiential learning in the field is supplemented with around one hundred hours of dedicated education, including 60 hours of classroom-based instruction on the topics listed above.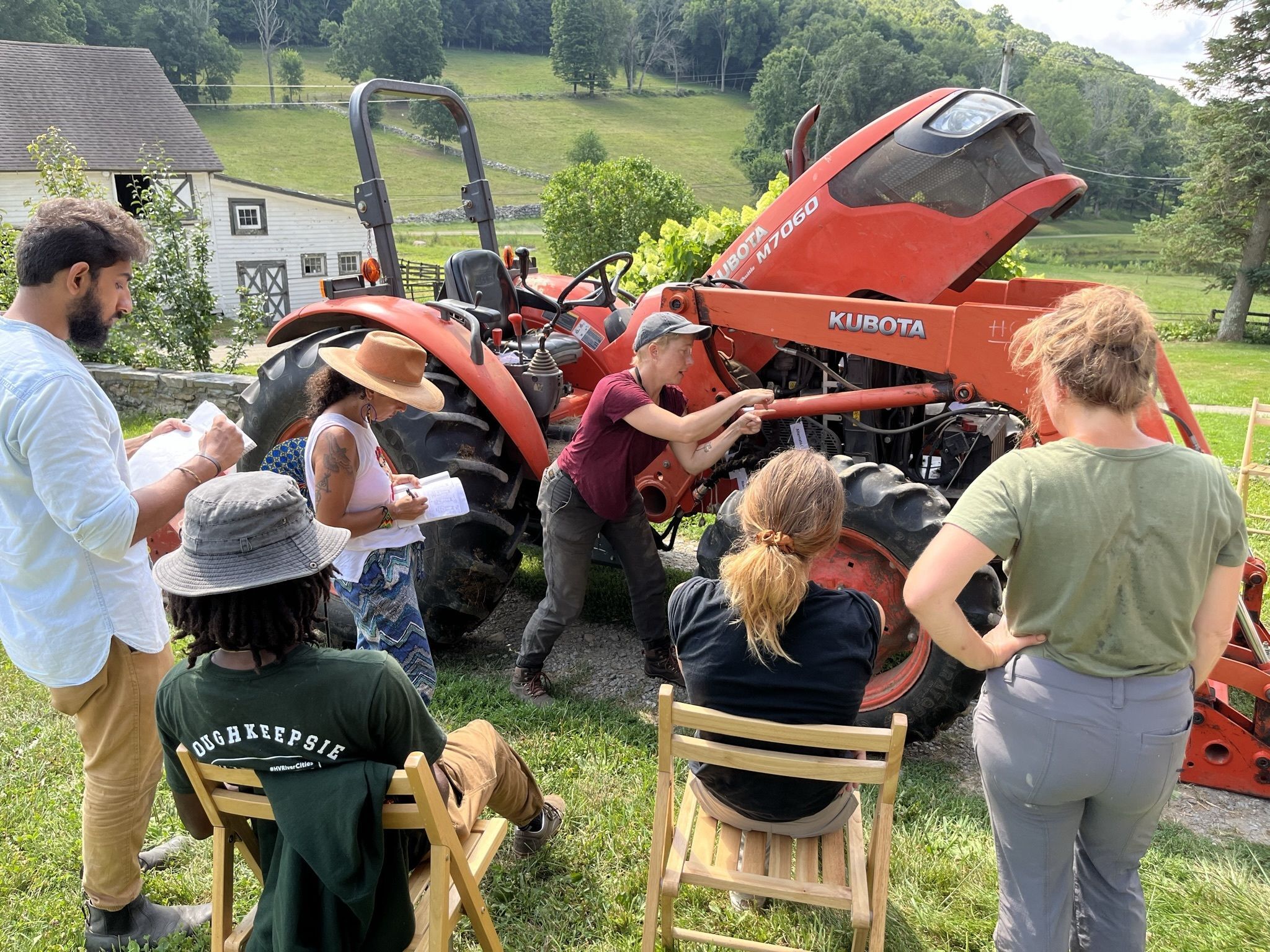 The Hudson Valley Apprenticeship, launched in 2022, is a decentralized apprenticeship program that provides education, training and mentoring to a cohort of aspiring farmers across the Mid-Hudson Valley. The program was created in response to a need for more educational, entry-level positions as many farms who had previously offered apprenticeships recently decided to move towards hiring employees instead. The HVA program also serves to lift up the knowledge and mentoring abilities of Hudson Valley farmers, allowing apprentices to choose from a diversity of mentor farms one that best matches their learning goals. 
Apprentices in the Hudson Valley Apprenticeship program match with an HVA farm mentor, where their in-field learning and mentoring is supplemented with 60 hours of classroom-based instruction on the topics listed above. Farmers receive a stipend and a "mentor toolkit" to support them in their role as mentors, and apprentices are compensated hourly for both fieldwork and educational hours. To learn more about becoming an apprentice or participating mentor, see the HVA Program Overview.
Recruitment for all apprenticeships begins in the fall. 
---
Thank you to our generous program sponsors