In order to supplement the education Glynwood apprentices receive in our fields and in the classroom, Glynwood participates in and provides support for the Collaborative Regional Alliance for Farmer Training (CRAFT), a model for sharing complementary farm training among a network of participating farms. 
To increase the accessibility of these educational opportunities, Glynwood aims to provide some support for those who may require travel reimbursement and/or dependent care compensation to attend events. Requests for mileage and dependent care support can be made when RSVP-ing to events. MH CRAFT also aims to offer at least one bilingual event annually, providing simultaneous English-Spanish interpretation for all attendees.
MH CRAFT (La Alianza regional de colaboración para la formación de agricultores de Mid Hudson) tiene previsto ofrecer al menos un evento bilingüe al año. Queremos conocer su opinión: ¿Qué granjas le gustaría visitar? ¿De qué agricultores le gustaría aprender? ¿Qué recursos que no existan para ti como agricultor hispanohablante te serían útiles? Si eres un agricultor hispanohablante interesado en asistir o ser anfitrión de un evento bilingüe de MH CRAFT, rellena este formulario para contarnos más.  
ABOUT MH CRAFT
The Mid-Hudson CRAFT chapter is run by a collective of farmer organizers across the Mid-Hudson region (Columbia, Dutchess, Putnam, Westchester, Orange and Ulster counties) who volunteer their time to organize a series of around 15 farm visits. These events, offered by host farmers in the MH region, expose farmers in training to a variety of farming practices and offer opportunities to develop practical skills and network with other farmers and apprentices. 
MH CRAFT aims to offer visits that are diverse in enterprise, in scale, and in representation. As such, we strongly encourage farmers from historically marginalized and underrepresented groups, particularly BIPOC and LGBTQIA2S+, to host farm tours and/or to join as organizers. 
MH CRAFT tours are open to farmers of all ages and skill levels, and are free to attend. All organizers, hosts, and attendees are expected to abide by our community agreements. 
If you are a farmer in training and are interested in joining the MH CRAFT Carpool google group to request or share rides to events, see the FAQ Page. 

FAQ
How do I participate in MH CRAFT? 
Join the mailing list to RSVP to and attend events. You can also add the MH CRAFT Google Calendar to your calendar.
Can I host an event? 
Any farmers in the Mid-Hudson region are welcome to host. We strongly encourage BIPOC and LGBTQIA2S+ farmers to host events. You do not need to be an organizer to host an event. To learn more and express interest in hosting and learn more, fill out this form. 
Can I become an organizer?
Anyone who has been farming in the Mid-Hudson valley for at least one full season is welcome to become an organizer. You do not need to host an event to become an organizer, though we do ask that you have attended at least one MH CRAFT event. To learn more and express interest in becoming an organizer, fill out this form. 
For any questions that cannot be answered in the links above, please reach out to Lauren Kaplan at lkaplan [at] glynwood [dot] org
This material is based upon work supported by USDA/NIFA under Award Number 2018-70027-28588.
Mid Hudson CRAFT has received financial support from Farm Credit East.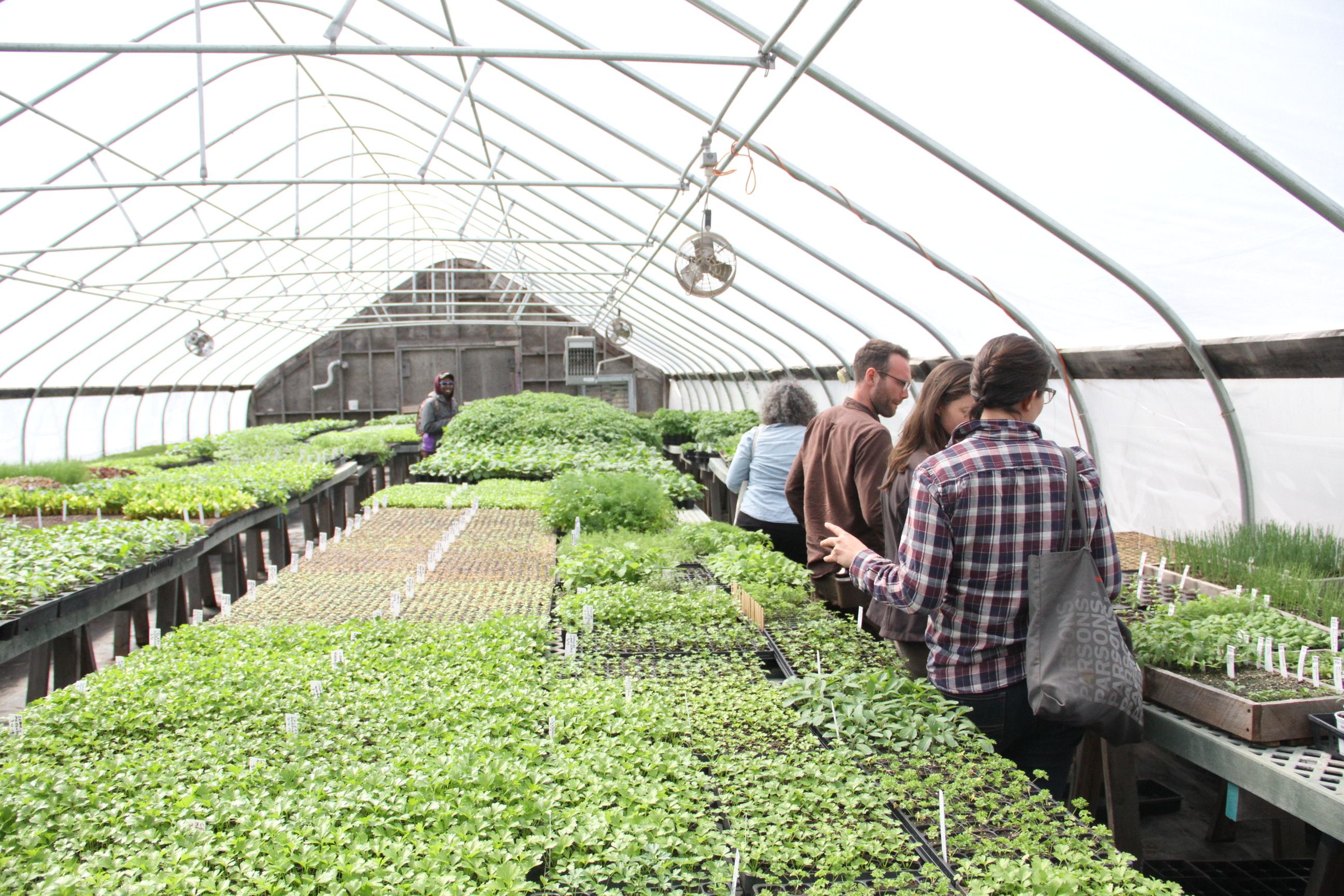 ---
Thank you to our generous program sponsors
Thank you to our generous sponsors