Seeding the next generation of sustainable farm businesses.
Glynwood's Hudson Valley Farm Business Incubator is an ideal stepping stone for farmers ready to build their farm enterprises.
In recent years, the Hudson Valley has seen the launch of many new farm businesses that are now in their first several years of operation. Success during these preliminary years of business startup is crucial for long term viability. New farm businesses are often most financially vulnerable during this startup phase. Moreover, rates of farmer burnout and changes in career choice often occur at this stage of business development.
Therefore, to meet the evolving needs of new and beginning farmers in the region, Glynwood's Hudson Valley Farm Business Incubator program provides customized technical assistance to new and growth stage farm entrepreneurs. Glynwood staff works with each participating business to tailor a scope of services that may include:
Business Planning
Financial Management
Farm Mentorship and Onsite Farm Visits
Social Sustainability
Training and Support in Marketing
Legal Advising
Land Access/Tenure Support*
Additional Glynwood Workshops and Networking Support
*Glynwood promotes regional farmland access through its role as a network partner in the Hudson Valley Farmlink Network and the NYS Regional Navigators Program.
We accept applications to participate in the Farm Business Incubator Program on a rolling basis. Once we accept a participant into one of our Incubator cohorts, participants have the option of being part of the program for two years. To further support this mission, the Farm Business Incubator Program also makes scholarships available on a competitive basis when funding allows. For more information about the Hudson Valley Farm Business Incubator, please contact Dave Llewellyn.
We are proud to be supporting the following pioneering farm businesses in our region through the Incubator:
Fat Apple Farm -- a sustainable, ethical livestock farm in Pine Plains, where Nichole Martini and John Agostinho raise pork, beef, eggs, poultry and lamb.
Featherbed Lane Farm -- a draft horse-powered CSA operation in Ballston Spa. Farmer Tim Biello additionally works as the Hudson Valley Farmlink Network manager for American Farmland Trust.
Gilded Farms -- a farm at the Chester Ag Center specializing in herbs and specialty vegetables. Farmer Brandon Horton will collaborate with Dig Inn Farm and the Dig Restaurant Group to wholesale spring onions and parsley.
Lovin' Mama Farm -- a certified organic, no-till farm in Amsterdam, NY. Corrine Hansch and Matthew Leon grow 250 varieties of specialty veg, herbs, and flowers.
Maple View Farm -- a small, no-till vegetable operation run by Kyle Nisonger in Poughquog, NY specializing in restaurant and wholesale accounts.
Premier Pastures -- a diverse livestock operation at Meadowland Farm in Clinton Corners, managed by Jon McDonald and set to launch in March 2020.
Radiance Farm -- a small scale vegetable and cut flower farm run by Kayla Holterman in Chester, NY. Glynwood and Kayla are proud to partner with Dig Inn to develop new wholesale enterprises on Radiance Farm. 
Rise & Root Farm – a cooperatively run farm in the black dirt region of Orange County, New York. Jane Hodge, Karen Washington, Lorrie Clevenger and Michaela Hayes are the four co-owners and farmers.
Rock Steady Farm & Flowers – a diversified flower and vegetable operation in Millerton, New York.  The business is held in partnership between Maggie Cheney and D. Rooney.
Second Wind CSA -- an organic, no-till vegetable farm in Gardiner, NY run cooperatively by Leslie Lewis and Anthony Post.
Three Sisters Farm -- a small vegetable operation run by Roberto Rodriguez. Roberto direct markets a diverse range of produce grown in Kerhonkson. 
Previous participants include:
Back Paddock Farm – A 100% grass-fed beef operation founded by Allison Toepp and Patrick Knapp located in Ghent, NY.
Community Compost Company –The first collection and composting company in Ulster County, which retrieves organic materials from the waste stream and produces high-quality compost, founded by Eileen Banyra and Noa Simons.
Four Legs Farm – A meat CSA of pastured lamb and pork founded by Leanna Mulvihill. Four Legs Farm was acquired by Maitri Farm in Amenia, New York.
Grass + Grit Farm – A pastured meat and egg operation with products sold at local markets and via a four-season CSA founded by Maddie Morley, Benjamin Roberts and James Walton.
Lily's Farm – A diversified farming operation that produces eggs, culinary herbs and edible flowers, founded by Lily Dougherty-Johnson. Lily has transitioned her operation to Peconic Land Trust's Agricultural Center at Charnews Farm in Southold, New York
---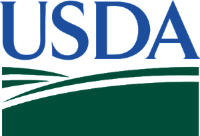 United States Department of Agriculture
National Institute of Food and Agriculture
This program is currently funded through the Beginning Farmer and Rancher Development Program at USDA-NIFA (Award No. 2017-70017-27153), as well as sponsorship by Dig Inn
The Hudson Valley Farm Business Incubator was launched thanks to generous support from the Beginning Farmer and Rancher Development Program of the National Institute of Food and Agriculture (USDA, Grant #2011-49400-30628), Claneil Foundation, Cornelius King Foundation, Doris Duke Charitable Foundation, Hunter Grubb Foundation, Wells Fargo, Zegar Family Foundation and additional philanthropic support. Glynwood is grateful to the following entities for their ongoing philanthropic support of the Incubator: Hunter Grubb Foundation, Krupp Family Foundation, Wells Fargo's Clean Technology and Innovation Grant Program, Zegar Family Foundation and generous individual supporters.