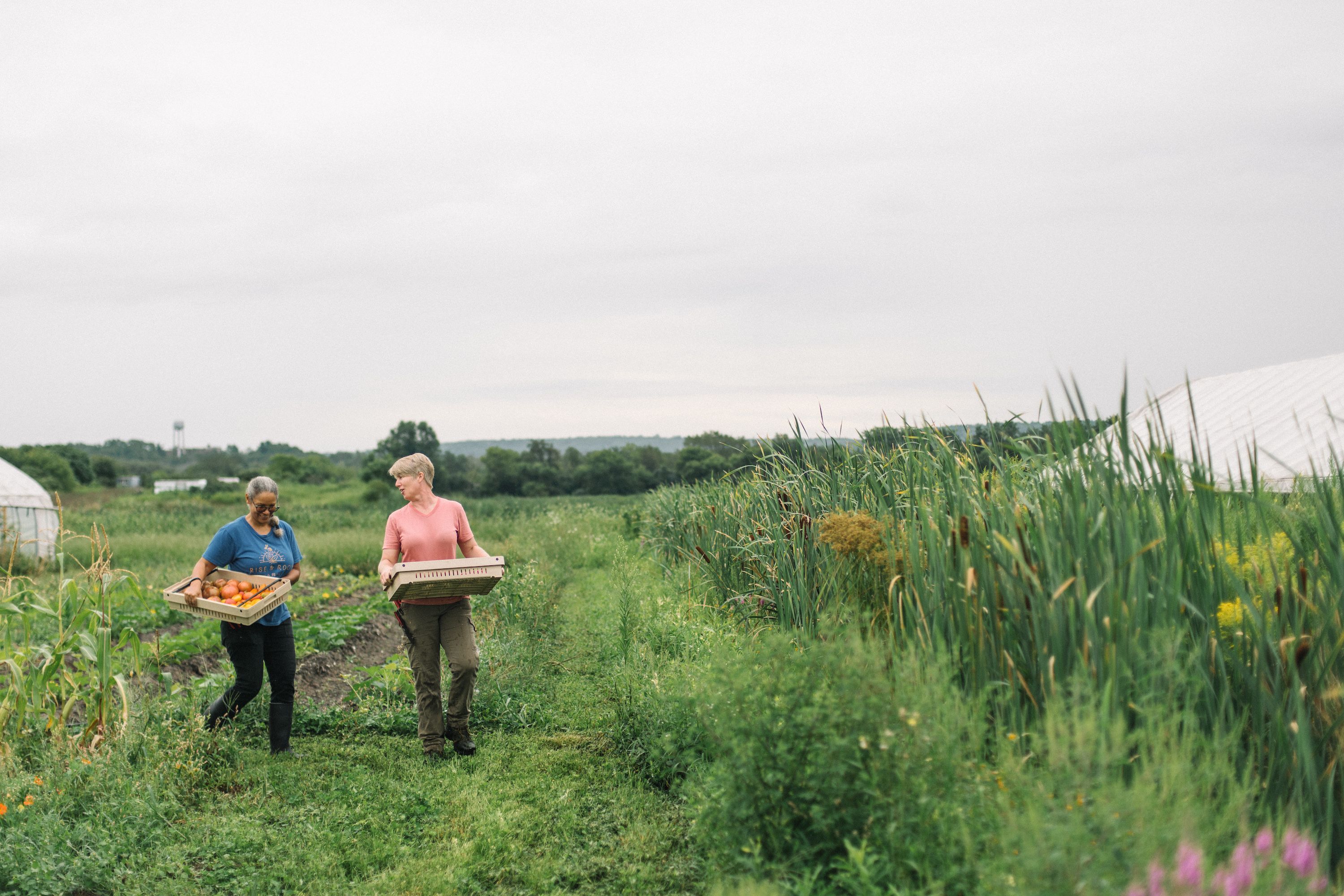 Seeding the next generation of sustainable farm businesses.
Glynwood's Hudson Valley Farm Business Incubator is an ideal stepping stone for farmers ready to build or grow their farm enterprises.
For new farm businesses, success in the early years – when startups are most financially vulnerable – is crucial for long-term viability. Through the Hudson Valley Farm Business Incubator program, Glynwood works with new and growth-stage farm entrepreneurs to develop a tailored scope of technical assistance and support services. This includes: 
Business Planning
Financial Management
Farm Mentorship and Onsite Farm Visits
Social Sustainability
Training and Support in Marketing
Legal Advising
Land Access/Tenure Support
To date, the Incubator has provided support to over twenty farm businesses since its inception in 2014. Through this and other work, Glynwood promotes regional farmland access as a network partner in the Farmland for a New Generation New York program. 
Prospective applicants are encouraged to review the Incubator Program Overview, which provides a detailed program description and timeline, and to attend a virtual info session to learn more about the program. 
The next virtual info session will be on Tuesday October 17 at 5:30pm. To register, click here. 
Click here to apply. Applications are accepted now through the end of October. Decisions are made in early November. BIPOC, LGBTQIA2S+, women and/or gender non-binary farmers and those who identify as Immigrant/New American are particularly encouraged to apply, and will be given priority consideration. 
---
Thank you to our generous program sponsors
Supporters of the Farm Business Incubator
This program is currently funded through the Beginning Farmer and Rancher Development Program at USDA-NIFA (Award No. 2017-70017-27153), as well as through a generous sponsorship by partners at DIG Restaurant Group.
This material is based upon work supported by USDA/NIFA under Award Number 2018-70027-28588.
The Hudson Valley Farm Business Incubator was launched thanks to generous support from the Beginning Farmer and Rancher Development Program of the National Institute of Food and Agriculture (USDA, Grant #2011-49400-30628), Claneil Foundation, Cornelius King Foundation, Doris Duke Charitable Foundation, Hunter Grubb Foundation, Wells Fargo, Zegar Family Foundation and additional philanthropic support.