Click on event titles to learn more before registering
The spread of COVID-19 in our region is affecting many of our regularly scheduled programs.  Click here to read our current statement on our operations.   
---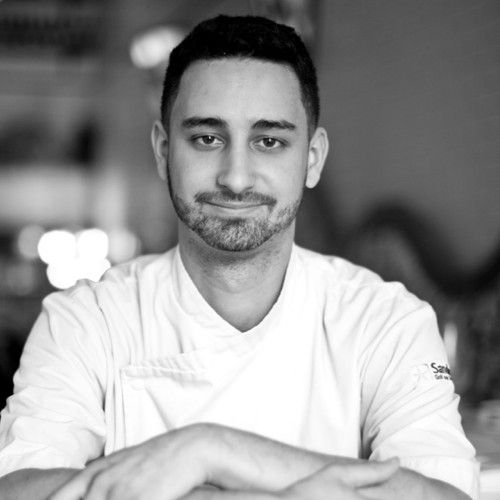 NEW! Missing our signature Farm Dinner series while doing your part to flatten the curve? Needing some inspiration (or education) for your family dinners at home? Look no further...Introducing the Glynwood Farm-to-Home Dinner Box. For this "on-demand" event we will be partnering with the amazingly talented and dedicated guest chefs who normally helm our farm dinners to bring you your very own Farm-to-Home Dinner in a Box. Our first chef partner for April is Chef Mark Margiotta, Director of Food and Beverage from the super-secret-invite-only-venue The Dutchess.
How it works:
1. Pre-order a Farm-to-Home Dinner Box between 4/7 and 4/15.
2. Eagerly await notice that your box is ready; maybe purchase a beer or cider pairing from our program partner Barber and Brew while you wait...details to come.
3. Pick up your box at Barber and Brew (Cold Spring, NY) during pick-up hours the week of 4/20-4/24 (delivery available for an additional fee).
4. Download your instructional video using the link we will send you.
5. Deputize your at-home sous chef, get your Exec Chef persona ready, follow along with the video, create your at-home-farm-dinner and ENJOY!
With your purchase you will receive:
-- custom recipes from that month's guest chef
-- instructional video walking you through how to prepare the recipes
-- all the primary ingredients from Glynwood's Farm and other regional producers that you will need to create that month's custom recipes (you will need to provide your own pantry staples like oils, dairy, spices)
Each Farm-to-Home Dinner box will include enough ingredients to prepare a meal for two people. We offer upgrades and discounts for purchasing a "family box," which serves four people.
Because each box will be custom harvested and packed, you must purchase your box between 4/7 and 4/15. Pick-up or delivery will take place between 4/20 and 4/24. Once you have your box of ingredients, we will send you a link to download that month's instructional video.
We are so grateful to Chef Mark Margiotta for helping us to pilot this new way of bringing Glynwood to you until we can all gather round the table again.
---