Click on event titles to learn more before registering
The spread of COVID-19 in our region is affecting many of our regularly scheduled programs.  Click here to read our current statement on our operations.   
---
Order Now
Click here to order your dinner box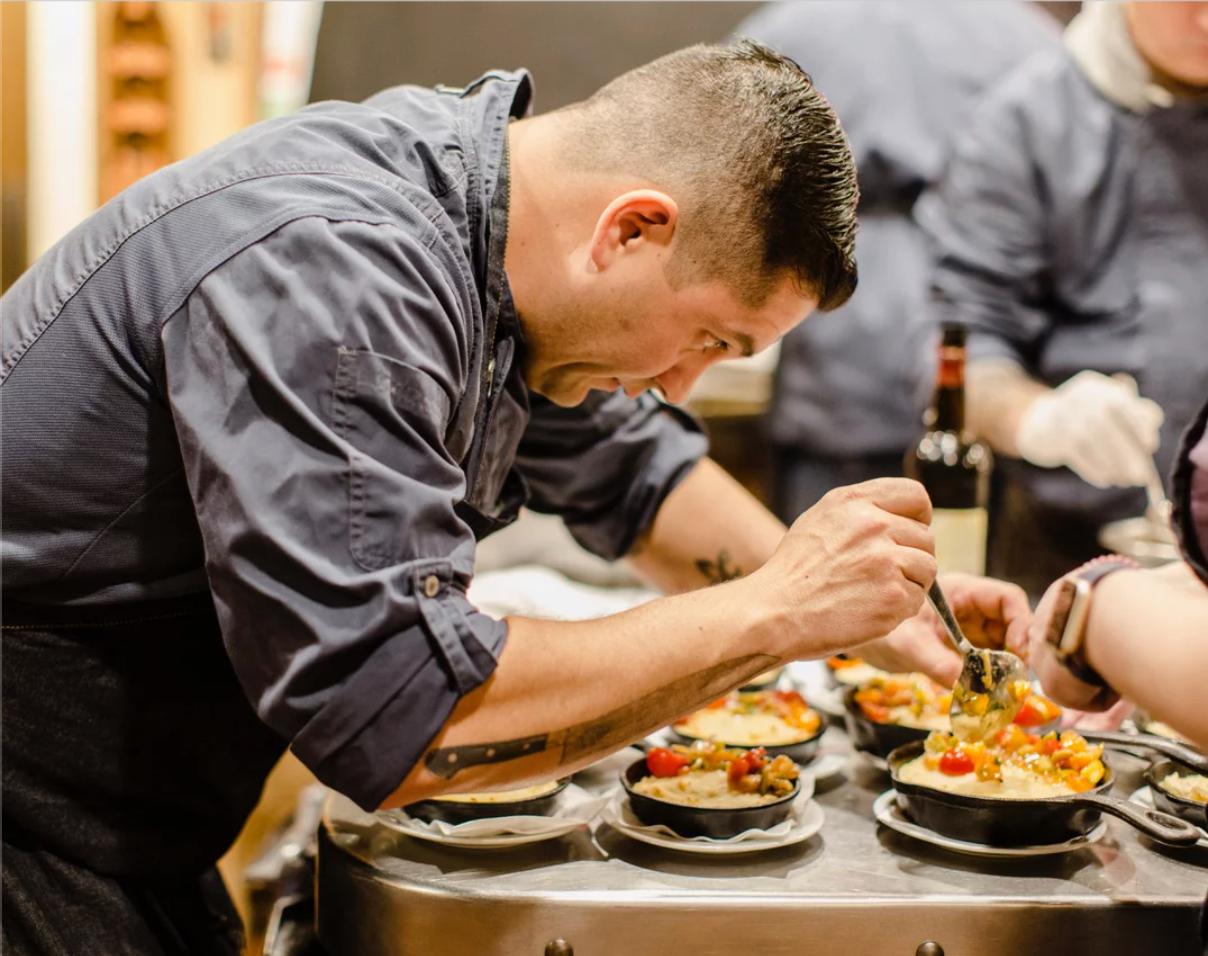 REGISTRATION IS NOW CLOSED. FOR OUR SEPTEMBER FARM DINNER BOX PLEASE SEE THIS LINK: https://givebutter.com/glynwood
August's Farm to Home Dinner Box:
Featuring Chef Shawn Hubbell
Box pick-up at Glynwood: Friday, August 14, 2020 (local delivery available for a fee)
Menu in development (kits for vegetarians and carnivores alike)
Glynwood's Farm-to-Home Dinner Box is a meal-kit service with a local twist: each box features recipes created by our guest chef partners and contains locally-sourced Hudson Valley farm-fresh ingredients.
Chef Shawn Hubbell is a CIA Graduate who lives here in the beautiful Hudson Valley. Chef Shawn's passion for curating clean, healthy, natural dishes is inspired by using ingredients from the local Hudson Valley farms. This enables him to raise awareness about what quality and fresh foods should look, taste, and smell like. Chef Shawn's goal is to spark the excitement that he has about food in everyone he cooks with. We are thrilled to be working with him once again for our peak of summer dinner box!
How it works:
1. Pre-order a Farm-to-Home Dinner Box before 8/04/2020.
2. Final box details (including recipes and pantry list) will be confirmed via email by 8/10/2020.
3. Pick-up your box at Glynwood during your pre-assigned time slot on 8/14/2020 (local delivery available for an additional fee).
4. Get your family ready to create your at-home-farm-dinner and enjoy.
With your purchase you will receive:
-- custom recipes from that month's guest chef
-- all the primary ingredients from Glynwood's Farm and other regional producers that you will need to create that month's custom recipes (you will need to provide your own pantry staples like oils, dairy, spices)
---