Strategy and Approach
We are the only food and agriculture nonprofit in the Hudson Valley working at a regional scale to transform our food system by serving the changemakers and professionals who make up that food system.  While our work advances local food production here in our region, we educate a national audience about efforts to regionalize food and agriculture and are inspired by aligned work beyond the Hudson Valley's borders. By training a generation of farm and food system professionals that care deeply about the environment and is set up for success, by educating stakeholders who can catalyze a healthy food system, by creating producer-led coalitions that pave the way for this region to be recognized as one where conscious food production thrives, and by working to get local food to every table, Glynwood fosters a regional food system that inspires other locales to follow suit. 
All of our programs  and projects are built around our core strategies, the pursuit of which we believe will advance our values of environmental resilience, economic prosperity, social equity, cultural vibrancy and human health.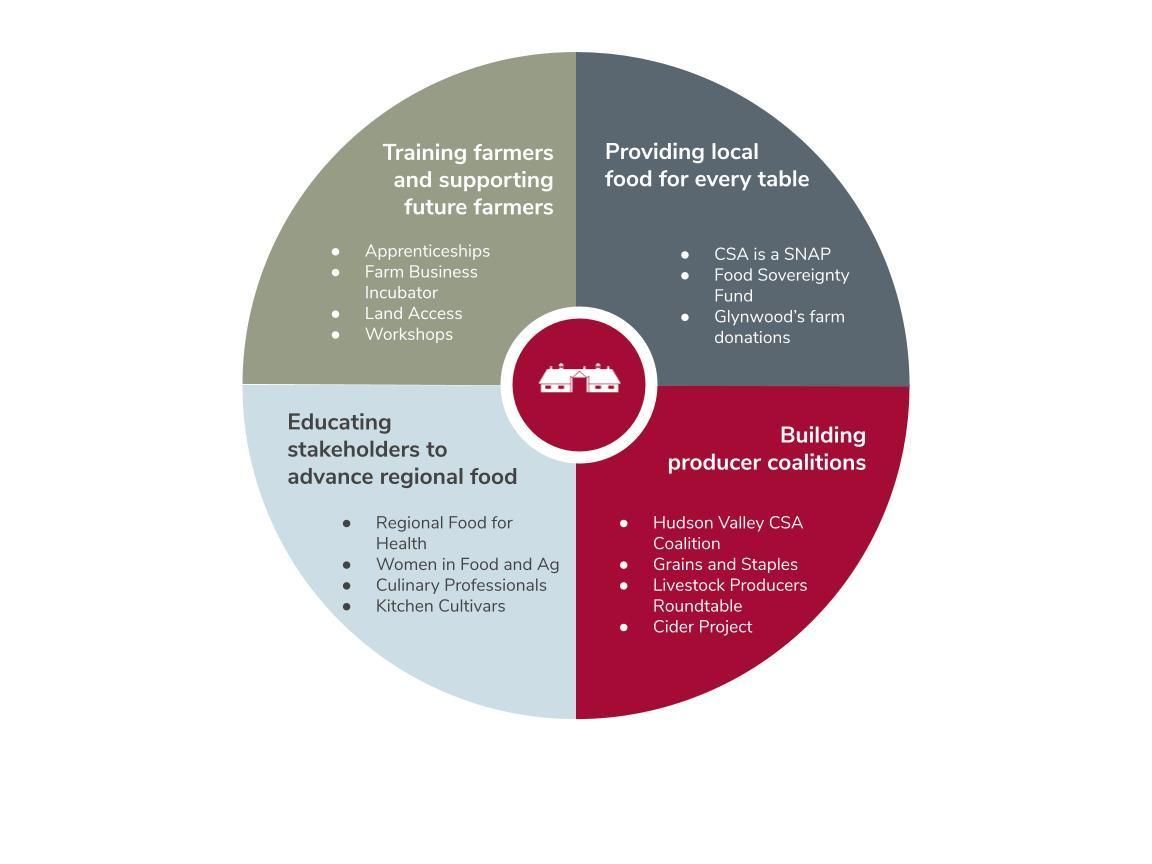 How our programs are organized
Farmer Training - The goal of our Farmer Training program is to train a generation of regional farm owners/managers equipped with the knowledge, skills, and inspiration to create a resilient and economically viable farm and food system in the Hudson Valley. Learn more here.
Regional Food Programs - The goals of our Regional Food Programs are to increase the viability of farming in the Hudson Valley, establish a food culture that is closely tied to agriculture, and advance social justice in the regional food system.  Learn more here.