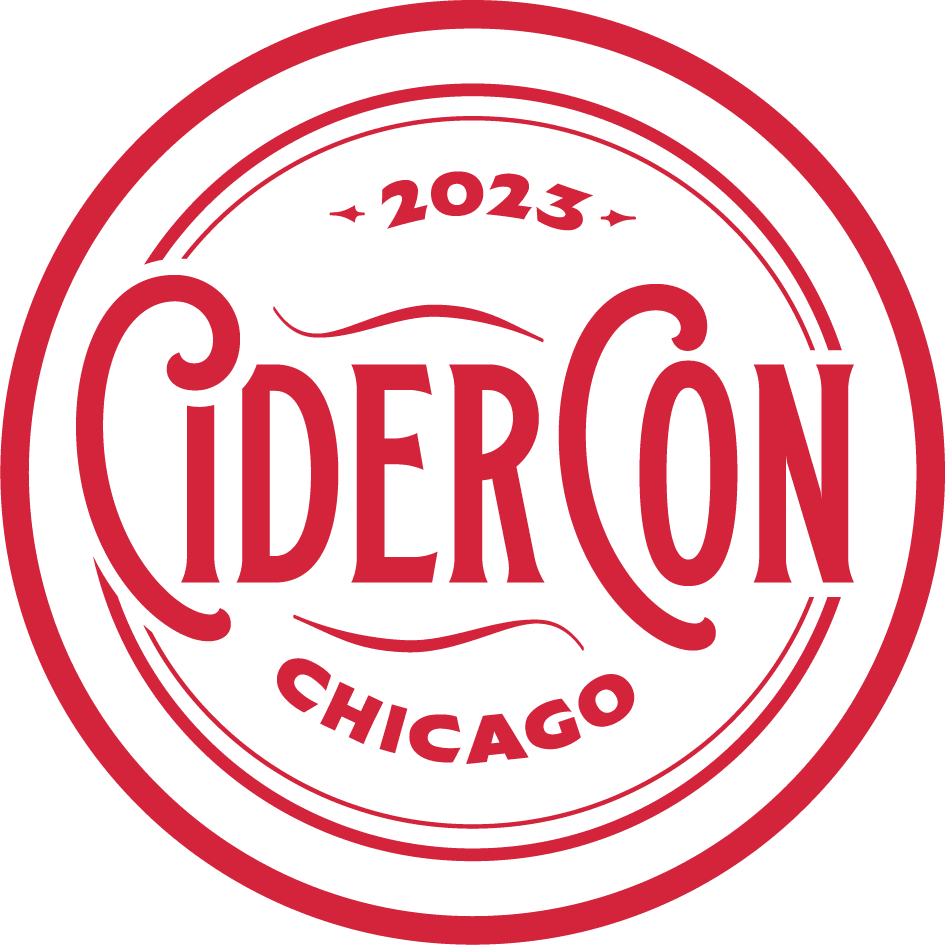 In early February, Megan Larmer, Glynwood's Senior Director of Regional Food Programs, and Kate Anstreicher, Glynwood's Program Manager, braved Chicago's notoriously brutal winter to attend CiderCon, an annual conference organized by the American Cider Association. Attracting everyone from apple growers to cider enthusiasts to beer aficionados looking to branch out, CiderCon is an inspiring, multifaceted event where attendees from around the world can admire state-of-the-art canning equipment, get in a spirited argument about single-varietal ciders versus blends, and swirl a glass of experimental perry while discussing the unparalleled majesty of an old pear tree.
Glynwood's representatives were honored to present at CiderCon alongside Lindsay Jenkinson of Boston Beer Company, Joe Gaynor of Angry Orchard, and Ian Merwin of Black Diamond Farm & Cider about our collaborative cider fermentation trials. First conducted in 2021, these trials are a multi-year, ongoing effort to identify unique cider flavors, structures, and even terroir by harvesting and fermenting juice from distinct orchards and apple varieties (separately, but under uniform conditions), then comparing and contrasting the resulting ciders in a controlled tasting environment. With only two years of data, our findings are far from conclusive, but preliminary results suggest that growing region and other variables such as soil type and orcharding practices produce apples that express an astonishing range of characteristics when fermented into cider. This was our first opportunity to share the project with a national and international audience.
Megan and Kate began the panel presentation by giving background information about the project (read more about our cider work here). Next, Kate and Ian analyzed tree growth and apple harvest data collected from participating orchards since 2017; Joe described the specific conditions for each fermentation trial; and Lindsay dove into the sensory data from our group tastings held in August 2021 and 2022. During the panel presentation, attendees were able to taste four tank samples from the 2021 fermentation trials and two finished, blended cider samples, all from New York State orchards participating in the project.
During the question-and-answer period and after the presentation, audience members praised Glynwood and its partners for facilitating this type of research, whose results will not only benefit the New York cider industry, but will provide a model for other distinct cider regions to emulate. It was a heartening reminder of the essential role of connective organizations like Glynwood to inject energy into long-term, multi-stakeholder projects—something most individual producers do not have the time or resources to do. We are grateful to our ongoing partnerships with Angry Orchard and the New York Cider Association that make this ambitious project possible.

It was an honor to present our work at CiderCon and to connect with so many leading figures in the cider industry. It was likewise a treat to attend Hudson Valley orchardist and cider maker Elizabeth Ryan's panel on the history of apple varieties significant to New York State, to cheer on our home-state heroes who were recognized for their national leadership in cider, and to attend a cider showcase at the icon blues club Buddy Guy's Legends featuring many different New York orchards and cider brands. We look forward to attending future CiderCons, and to continuing to support the ever-growing and evolving New York cider industry.