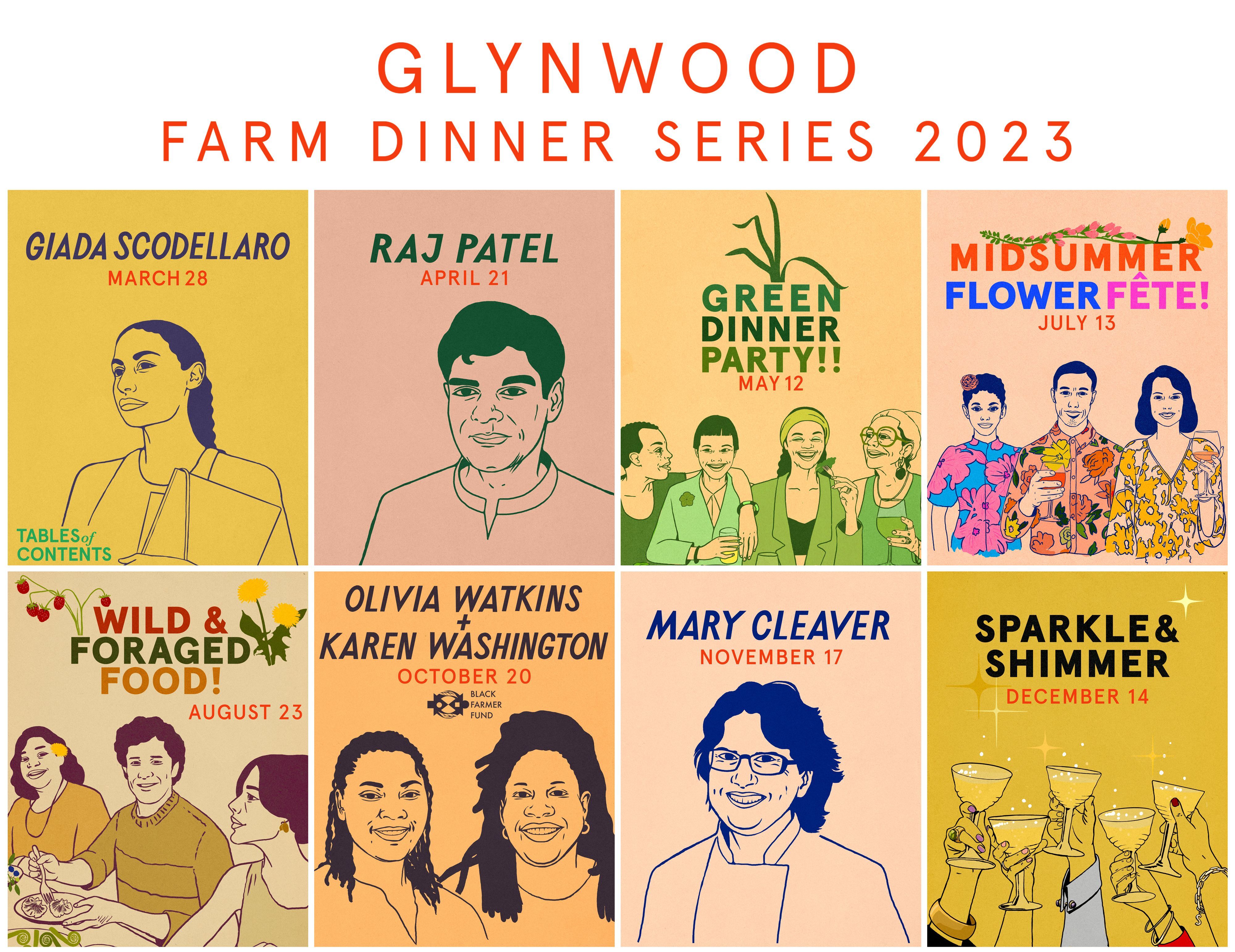 Glynwood Farm Dinners are an opportunity to gather with friends and meet new ones. They are intimate, communal, and showcase the beautiful bounty of our farm and the Hudson Valley.
This year, we are celebrating changemakers by hosting Giada Scodellaro, Raj Patel, Olivia Watkins, Karen Washington, and Mary Cleaver as guests of honor. The other four dinners feature fun themes: Flowers, Wild & Foraged Foods, Sparkles, and the color Green! Want the full farm experience? Take advantage of this unique opportunity to book an overnight stay in one of our limited number of rooms on site. 
Dinners are BYO and begin at 5:30pm. Tickets and more details below.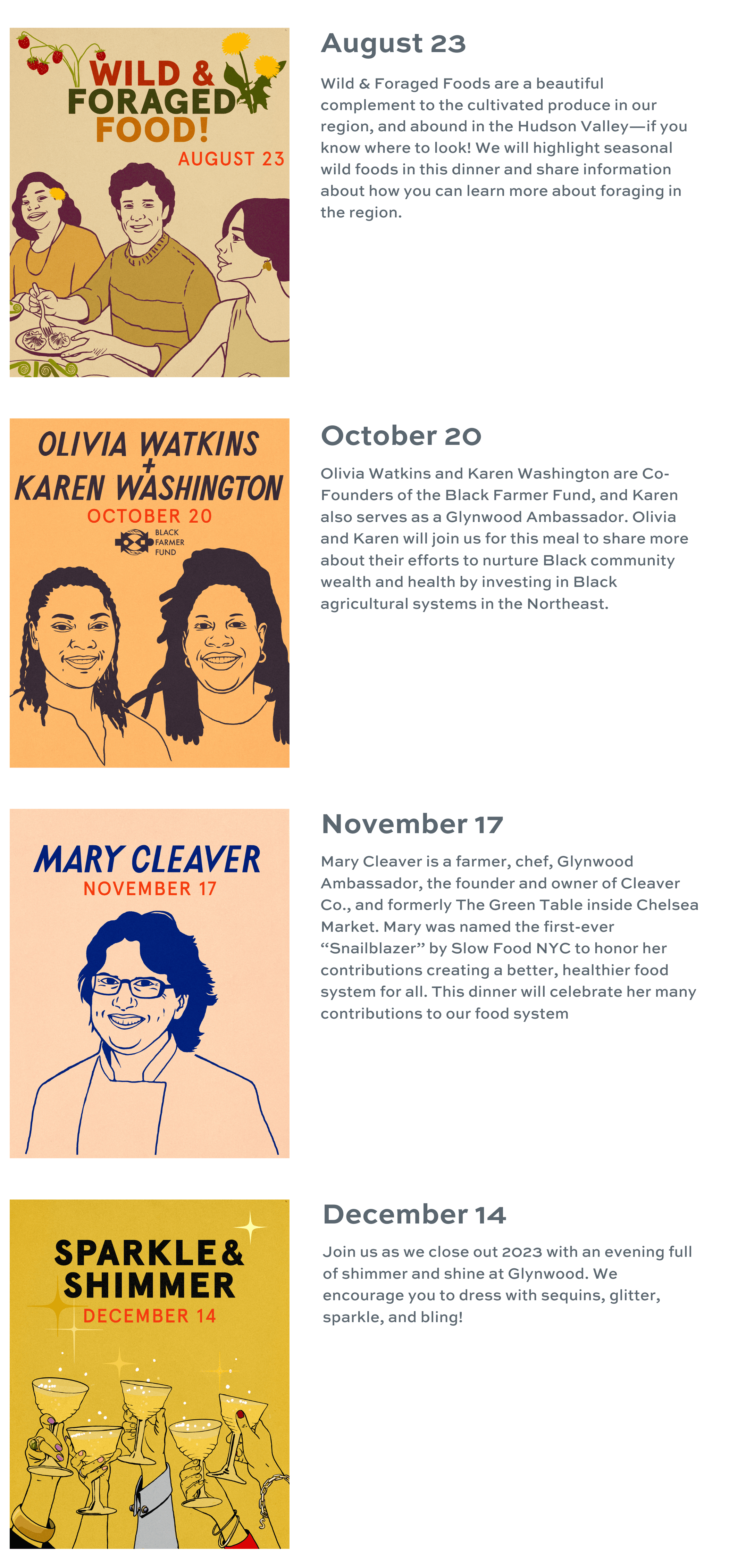 Questions? Reach out to Suzy Konecky (she/ her) 
Director of Development, Individual Giving 
skonecky@glynwood.org
Office: 845-265-3338 ext. 101
Mobile: 718-431-3592