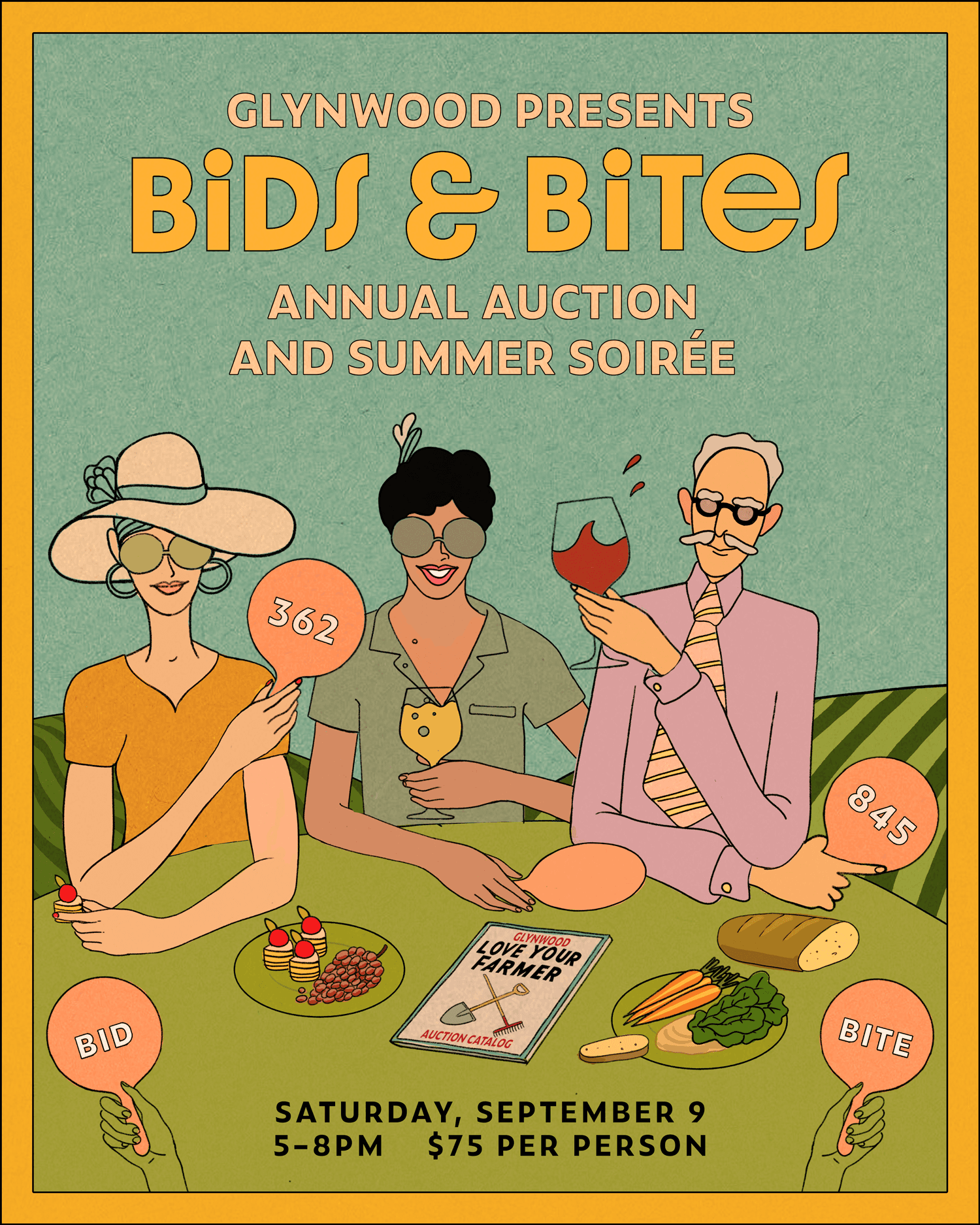 An Unforgettable Night at Bids & Bites, Glynwood's Annual Auction and Summer Soirée! 
Saturday, September 9, 5-8 pm

 Join us for an evening that promises fun, laughter, and meaningful impact! 
With your support, we'll create a more sustainable future, support the next generation of farmers, and ensure access to nutritious, locally-grown food for all.
Tickets are now available! Click on the link below to purchase your tickets today.
Limited availability, so don't miss out.
For more information about the event or learn more about sponsorship opportunities, please contact us at zlopez-diago@glynwood.org or visit our website at glynwood.org. 
Thank you to our
Host Committee Members!

JESSICA KEPLER
LINDA FINDLEY
SHAELYN GAMBINO
KUNDI GLASSON
TATIANA KALETSCH
KANCHAN KOYA
AMY LARKIN
MELISSA MCGILL
JULIA MCINNIS
ROBYN MORENO
WENDY RUBIN
DAN SHANNON
LINDSEY TAYLOR