Join us for our second annual benefit picnic: Sunday, June 12, 2022, 5-7pm
Glynwood invites you to the farm for our second annual Benefit Picnic. With delicious, farm-forward food from Pixie Scout, the Picnic celebrates and supports Glynwood's ongoing work to ensure the Hudson Valley is a region defined by food, where farming thrives.
The future of food depends on all of us.
---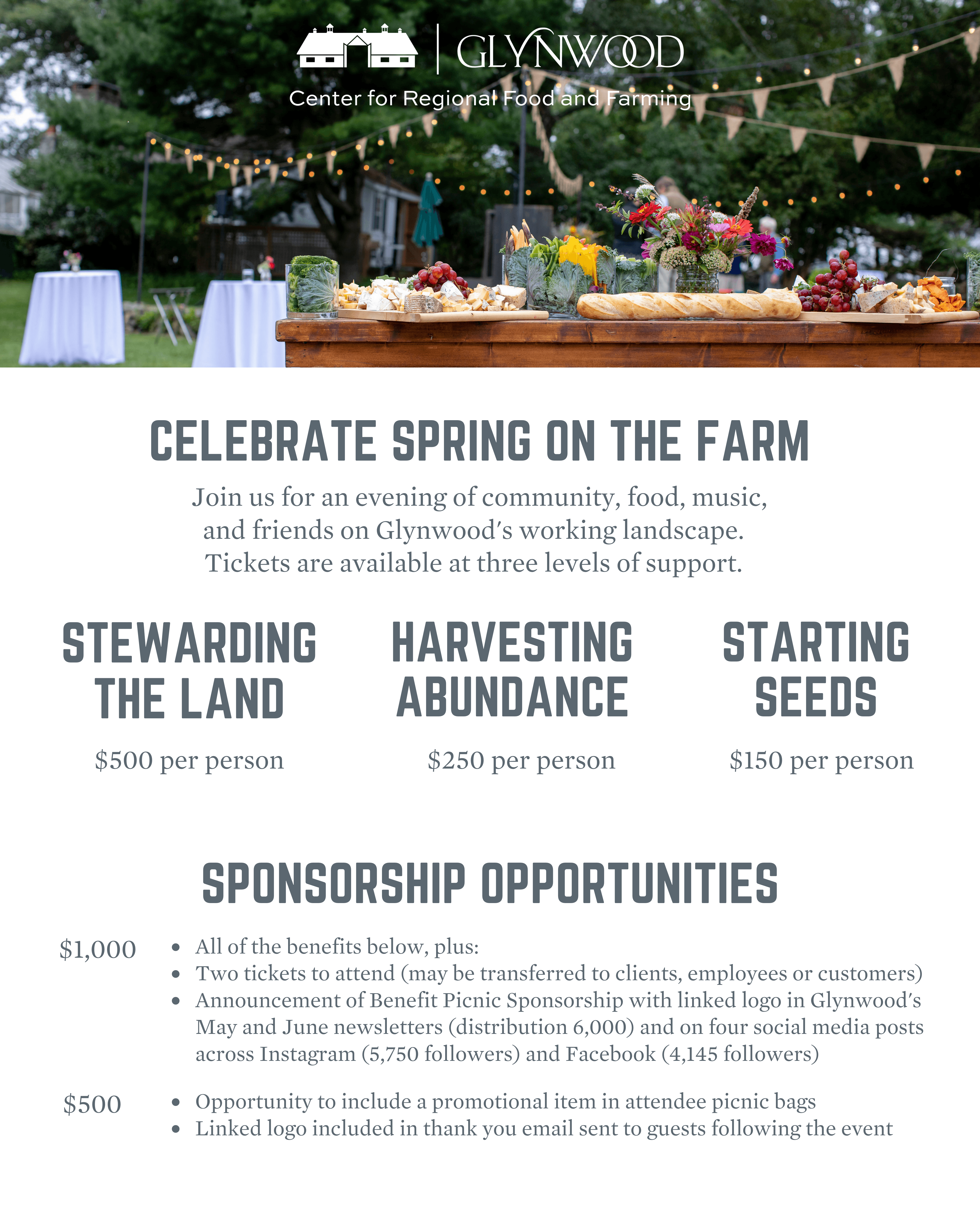 Thank You to our Picnic Sponsors
THANK YOU TO OUR PICNIC SPONSORS