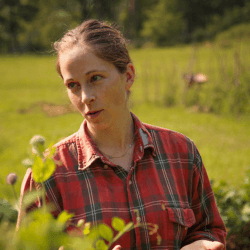 Jocelyn Apicello, partnering with her husband, owns and stewards Longhaul Farm, a micro-farm in the Hudson Valley, and co-directs the non-profit, Ecological Citizen's Project (ECP). In her most recent project at the ECP, she seeks to create regenerative communities by combining urban farming, a community land trust model, community-owned renewable energy and employee-owned enterprises. Jocelyn has been teaching public health courses with the Bard Prison Initiative (BPI) since 2012 and currently is the Faculty Advisor for BPI's Urban Farming & Sustainability program and its Community Engagement Internship. She oversees gardening activities at correctional facilities, incorporating academic and hands-on learning in the areas of regenerative agriculture, climate justice and land stewardship. Jocelyn received her DrPH at Columbia's Mailman School of Public Health, writing about gentrification in New York City and its influence on the health and habitats of New Yorkers.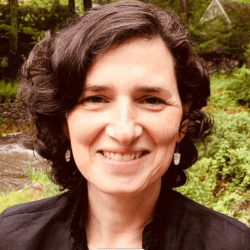 Dr. Gena Wilson is an Integrative and Functional Medicine physician, a board-certified family practice M.D. and a 16 year multidisciplinary practitioner of both conventional and holistic medicine. She is deeply committed to awakening her patients' innate ability to heal, and focuses much of her work on helping individuals recognize and grow this capacity within themselves.
After more than a decade of providing care in the Hudson Valley, Dr. Wilson has developed an extensive network of trusted health practitioners with whom she consults and collaborates to provide a full spectrum of care for adults, adolescents and children dealing with general diet and lifestyle imbalances, insulin resistance, metabolic syndrome, tick-borne illnesses, chronic fatigue syndrome, thyroid dysfunction, food allergies, irritable bowel syndrome and fibromyalgia among many other wellness challenges.
Throughout her years of medical practice, Dr. Wilson has sought to deepen her understanding of sustainable wellness and how health imbalances arise and resolve. This ongoing exploration lead to her further medical studies through completion of a Preventive Medicine Residency Fellowship at The University at Albany, where she concurrently earned a Masters in Public Health. She went on to more deeply explore our body/behavioral/environmental interconnectedness  through her training in Functional Medicine -- an integrated health systems framework for wellness focused on understanding the root elements of illness and the pathways to recovery through advanced laboratory diagnostics, genetic testing, detoxification programs, stress-management techniques, therapeutic diets, lifestyle/exercise coaching and carefully considered medicines, herbs and supplements.
Dr. Wilson strives to listen deeply to the body and sees the physician as an interpreter and resource guide in the mission of translating histories of illness and imbalance into patient-empowering maps of recovery and well-being.
This loving commitment to unhurried personalized care provides the time and close attention that keenly supports the roots of deep and lasting health.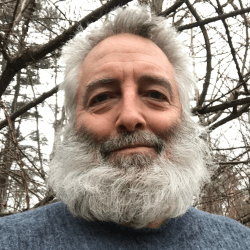 Gene Wilson serves as Practice Manager, Member Coordinator and Functional Medicine Health Coach at Upstate Functional Medicine. Together, he and his partner Dr. Gena Wilson have developed a Functional Medicine wellness practice that emphasizes preventive care through education, patient agency/collaboration and individualized health maps using a membership structured practice model. He's the cat wrangler of their two beloved teenagers and has a part time Santa side hustle.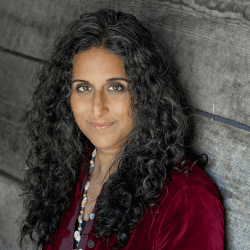 Dr. Rupa Marya is a physician, activist, writer, mother, and a composer. She is an Associate Professor of Medicine at the University of California, San Francisco, where she practices and teaches internal medicine. Her work sits at the nexus of climate, health and racial justice.  
Dr. Marya is a co-founder of the Do No Harm Coalition, a collective of health workers  committed to addressing disease through structural change. At the invitation of Lakȟota health leaders, she is helping to set up the Mni Wiconi Health Clinic and Farm at Standing Rock to decolonize medicine and food. Dr. Marya is also co-founder and executive director of the Deep Medicine Circle, an organization committed to healing the wounds of colonialism through food, medicine, story and learning.  
Working with Association of Ramaytush Ohlone, Dr. Marya developed the Farming is Medicine project, where farmers are recast as ecological stewards under Indigenous leadership, and food is liberated from the market economy. She was recognized in 2021 with the Women Leaders in Medicine Award by the American Medical Student Association. Dr. Marya was additionally a reviewer of the American Medical Association's Organizational Strategic Plan to Embed Racial Justice and Advance Health Equity, and was appointed by Governor Newsom to the Healthy California for All Commission to advance a model for universal healthcare in California.  
Dr. Marya has toured twenty-nine countries with her band, Rupa and the April Fishes, whose music was described by the legend Gil Scott-Heron as "Liberation Music." Her book co-written with Raj Patel on the health impacts of colonialism, which articulates a bold new paradigm for diagnosis — Inflamed:  Deep Medicine and the Anatomy of Injustice — was released internationally in August 2021.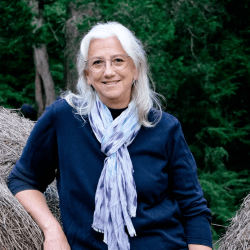 Laura Lengnick joined Glynwood as Director of Agriculture in September 2021. In this role, Laura works with the entire Glynwood team to ensure that the organization's farm and farmer training efforts reflect best practices in climate-smart agriculture and strengthen its contribution to national efforts to re-regionalize the U.S. food system as a community resilience strategy.  
Laura brings to this work more than 30 years of experience exploring agriculture and food system sustainability as a research scientist, policy-maker, educator, activist and farmer. Her research in soil health and sustainable farming systems is nationally recognized: she received a USDA Secretary's Honor Award in 2002, and additionally contributed to the 3rd National Climate Assessment as a lead author of the 2012 USDA report Climate Change and Agriculture in the United States: Effects and Adaptation.  
Laura is owner and principal consultant at Cultivating Resilience, LLC, a private firm that works with organizations of all kinds to integrate resilience thinking into operations and strategic planning. Over the last 6 years, she has led federal, state and local research and planning projects exploring agricultural climate solutions, conducted climate resilience assessments and created carbon management plans for businesses, and presented resilience thinking workshops tailored to diverse audiences throughout North America and in Europe. Before launching her consulting firm in 2015, Laura led the Sustainable Agriculture Program at Warren Wilson College in Asheville, NC, for more than a decade, where she also served as the Director of Sustainability Education, conducted research in sustainability assessment and holistic management, led energy descent action planning, collaborated with campus farm and food service managers, mentored capstone student research, and developed an innovative sustainable dining policy for the college. 
Laura is a Visiting Professor in the College of Agriculture, Forestry and Life Sciences at Clemson University and a member of the Planetary Health Lab at the University of Edinburgh (Scotland). The second edition of Laura's award-winning book, Resilient Agriculture: Cultivating Food Systems for a Changing Climate (New Society Publishers, 2022), examines climate change, resilience and the future of food through the adaptation stories of more than 40 leading organic, regenerative and sustainable farmers and ranchers growing food across the U.S.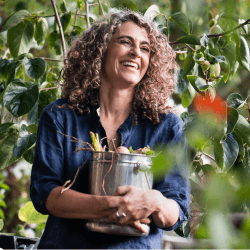 In a typical work week, Daphne Miller, MD spends as much time with ecologists, soil scientists, and farmers as she does with medical professionals.  She is a family physician, science writer, Clinical Professor at the University of California San Francisco, and Research Scientist at the University of California Berkeley School of Public Health. As founder of the Health from the Soil Up Initiative, she studies the connections between health, culture, and agriculture, with the goal of building a healthier and more resilient food system from the soil up.
Daphne is a regular health and science contributor to the Washington Post. She has two books about food, agriculture and health: The Jungle Effect, The Science and Wisdom of Traditional Diets (HarperCollins 2008) and Farmacology, Total Health from the Soil Up (HarperCollins 2013).  Farmacology appears in four languages and was the basis for the award-winning documentary In Search of Balance. 
Daphne has consulted for and presented to organizations around the globe, including the Food and Agriculture Organization of the United Nations (FAO), the Indigenous Terra Madre and Slow Food International. A pioneer in the "Healthy Parks, Healthy People" initiative, she helped build linkages between our medical system and our park system. Her 2009 Washington Post article "Take a Hike and Call Me in the Morning" is widely credited with introducing "park prescriptions" into medical practice.
Daphne is a graduate of Brown University and Harvard Medical School and completed her family medicine residency and an NIH-funded primary care research fellowship at UCSF.  She is on the Advisory Board of the Center for Health and Nature at Oakland Children's Hospital and the Edible Schoolyard Foundation and is a past Fellow at the Berkeley Food Institute and the University of Arizona Center for Integrative Medicine.
She lives and gardens in Berkeley, California.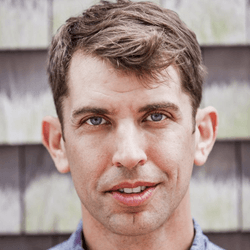 Drew Ramsey, M.D. is a psychiatrist, one of psychiatry's leading proponents of Nutritional Psychiatry, and author of Eat To Beat Depression and Anxiety (HarperWave 2021). He is an assistant clinical professor of psychiatry at Columbia University College of Physicians and Surgeons.
Dr. Ramsey founded the Brain Food Clinic in New York City, offering treatment and consultation for depression, anxiety and emotional wellness concerns. The clinic incorporates evidence-based nutrition and integrative psychiatry treatments with psychotherapy, coaching, and responsible medication management. Using the latest in brain science, nutrition and mental health research, and an array of delicious food, the clinic helps people improve their mental health and mental fitness. His team offered the first Nutritional Psychiatry Clinician Training helping hundreds of mental health clinicians learn the evidence and clinical methods to effectively use nutrition. 
Dr. Ramsey is a compelling keynote speaker and conducts workshops nationally. He co-hosts Friday Sessions, an IGTV series on male mental health for Men's Health Magazine, and has been featured in three recent TEDx talks, a video series with Big Think, and the BBC documentary Food on the Brain. His work and writing have been featured by The Today Show, CBS Sunday Morning, The New York Times, The Wall Street Journal, The Atlantic, Lancet Psychiatry, and NPR. He is on the editorial board of Medscape Psychiatry and the advisory board of Men's Health.
Dr. Ramsey is the author of four books concerning food and mental health, including the award-winning cookbook Eat Complete: The 21 Nutrients that Fuel Brain Power, Boost Weight Loss and Transform Your Health (HarperWave 2016), the bestseller 50 Shades of Kale (HarperWave 2013) and The Happiness Diet: A Nutritional Prescription for a Sharp Brain, Balanced Mood and Lean, Energized Body (Rodale 2011) which explores the impact of modern diets on brain health.
Dr. Ramsey is a diplomate of the American Board of Psychiatry and Neurology. He completed his specialty training in adult psychiatry at Columbia University and the New York State Psychiatric Institute, received an M.D. from Indiana University School of Medicine and is a Phi Beta Kappa graduate of Earlham College. He lives with his wife and two children in New York City and on their organic farm in rural Indiana.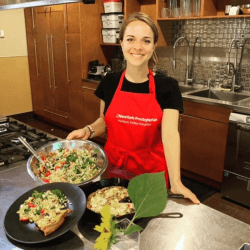 Emilie Berner, MA, IHC, is a health coach and chef. She has expertise teaching cooking & nutrition, and works with clients to better manage their health through dietary and lifestyle adjustments. Her coaching approach offers partnership, structure, accountability, and empowerment. She leverages the neuroscience of behavior modification, tools of mindfulness and open curiosity, as well as reflections and goal setting to create sustainable shifts so that her clients can live the way they want to.
Emilie received her Master's Degree in Food Studies from New York University, and her health coaching certification from Duke Integrative Medicine. She trained at The Natural Gourmet Institute for Health Supportive Culinary Arts, and is the Chef & Coordinator at NewYork-Presbyterian Hudson Valley Hospital's Teaching Kitchen, where she also manages the organic garden. She also partners with Dr. Ramsey as the Health Coach on his Brain Food Clinic team.