Glynwood Farm-to-Home Dinner Box
Order Now
Click here to order your dinner box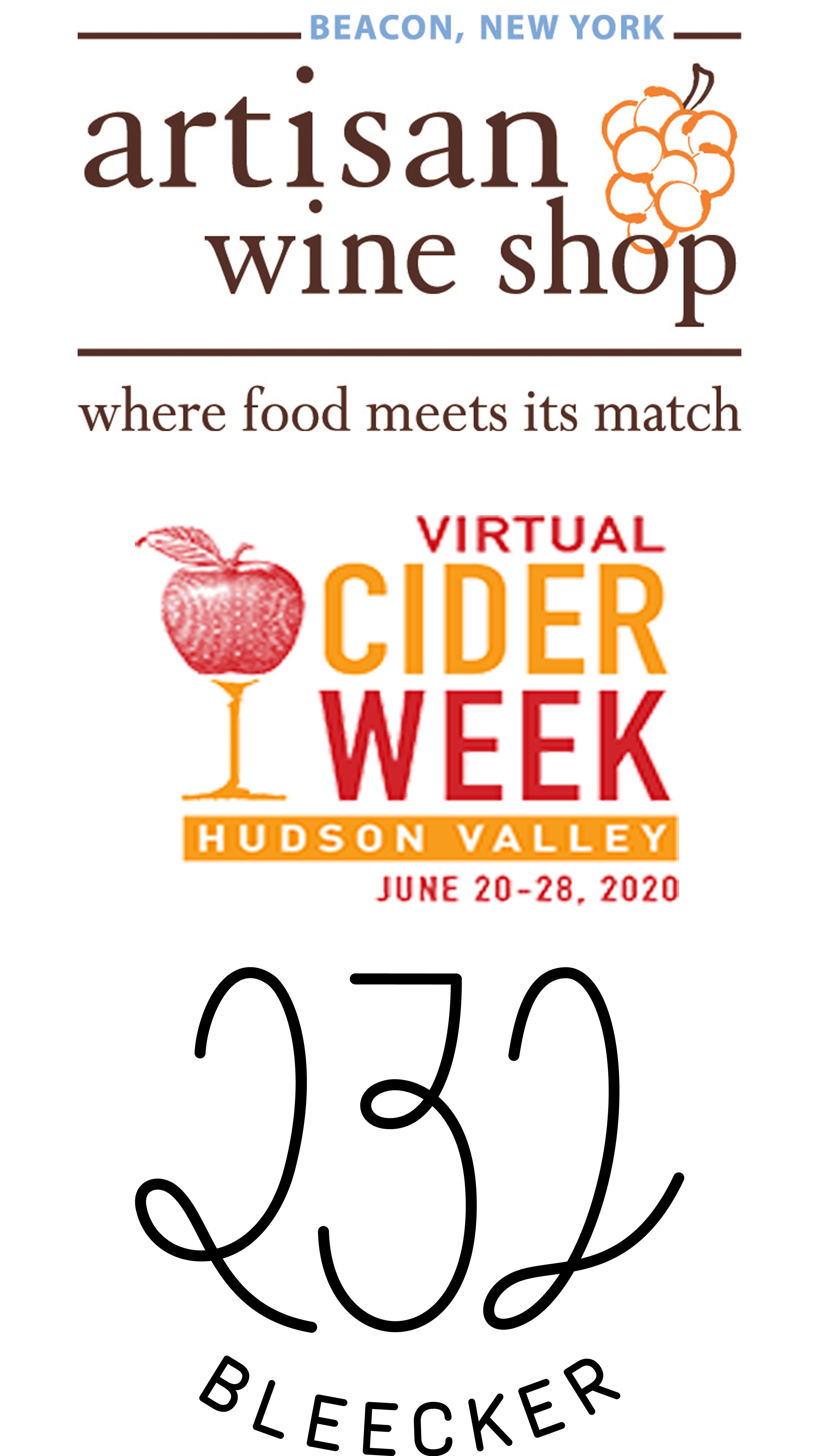 Sales extended until 6/20!
June's Farm to Home Dinner Box:
In partnership with Cider Week Hudson Valley
Featuring Executive Chef Suzanne Cupps' VEGETARIAN fare and an optional cider pairing, courtesy of Artisan Wine Shop in Beacon.
For this event we will be working with the amazingly talented and dedicated guest chefs who normally helm our farm dinners to help you create your very own Farm Dinner at home. Cider Week Hudson Valley is June 20-28, so we are partnering with the New York Cider Association and other partners to bring you a virtual cider dinner this month. June's Chef -- an ongoing participant in Glynwood's Cider Program -- Executive Chef Suzanne Cupps of 232 Bleecker specializes in vegetable forward dishes. She will be working with the best of the season to bring you a vegetarian meal that will pair perfectly with a selection of ciders from the Hudson Valley, curated by Tim Buzinski of Artisan Wine Shop in Beacon. Finally, this box will include an invitation to a special live video dialogue and Sunday family-style virtual meal on 6/28 with Chef Suzanne, cider expert Tim B. and Glynwood's Director of Regional Food, Megan Larmer.
How it works:
1. Pre-order a Farm-to-Home Dinner Box for two guests or four guests. (first-come, first-served).
2. Stand by for your confirmation and dinner details, maybe purchase the optional Cider pairing from Artisan Wine Shop in Beacon https://shop.artisanwineshop.com/full-menu-pairing-1.html
3. Pick up your box at Artisan Wine Shop (Beacon, NY) during your pre-assigned time slot on 6/27/20 (local delivery available for an additional fee).
4. Get your family ready to help out in the kitchen to create your at-home-farm-dinner to enjoy.
With your purchase you will receive:
-- custom recipes from that month's guest chef
-- all the primary ingredients from Glynwood's Farm and other regional producers that you will need to create that month's custom recipes (you will need to provide your own pantry staples like oils, dairy, spices)
Sales for this box as well as cider orders have been extended until COB 6/20. Pick-up or delivery will take place on 6/27/2020. Along with your pick up/delivery confirmation we will send the recipe and preparation instructions. A hard copy will also be included in your box.
We are so grateful to Chef Suzanne Cupps for helping us explore this new way of bringing regional food to you until we can all gather round the table again.