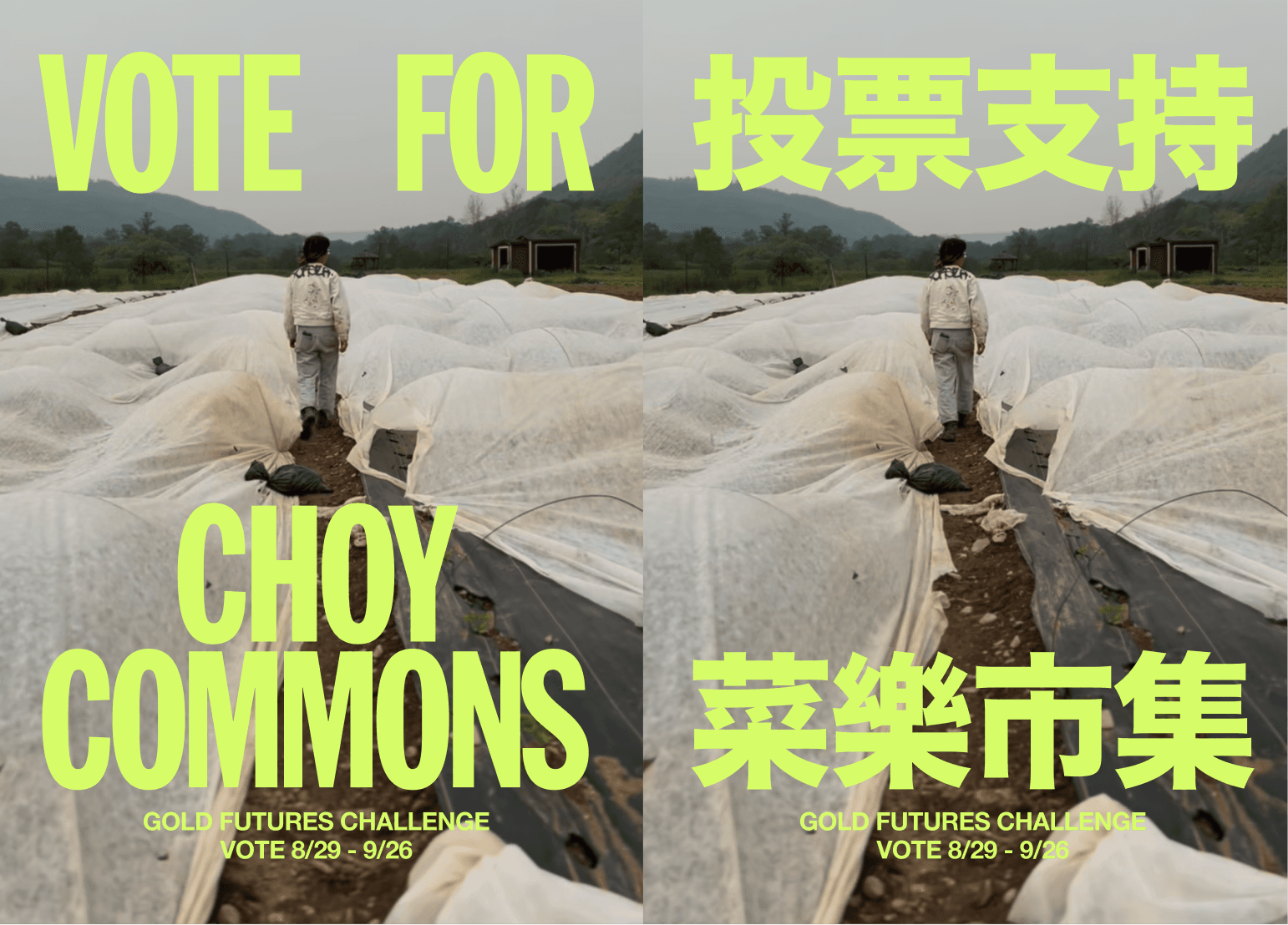 Choy Commons was created in 2021 by Asian American farmers and organizers in New York City and the Hudson Valley who came together to weave relationships between Asian and Asian American & Pacific Islander (AAPI) growers, mutual aid groups, and community-based organizations. Their goal? To preserve ancestral foodways and provide culturally important produce to those in need.
Here's how two of Choy Commons' founders, Christina Chan and Larry Tse, describe their vision: "Like many diaspora peoples, we grapple with how to preserve and adapt the traditions that allowed our East-Asian ancestors to sustain soil fertility and themselves for centuries. We center cultural traditions in our work to draw connections between heritage and the present land we live on, and instill a sense of belonging to land and one another."
Glynwood enjoys a strong collaborative relationship with both Christina and Larry Christina is the owner/operator of Choy Division, a farm which graduated from Glynwood's Farm Business Incubator in 2022, and is also a Program Coordinator with Glynwood's Farmer Training team during the months outside of the growing season. Larry, a grower for Row 7 Seed Company, has collaborated with Glynwood as a mentor in several Farmer Training initiatives during his time with Dig Acres.
Choy Commons' work directly engages AAPI communities in building food sovereignty for the Northeast. This funding will subsidize accessible community pricing for food access organizations, help coordinate cooperative wholesale operations between 3 Asian-led farms, and work to provide accessible intergenerational AAPI community farming experiences. To envision and practice an equitable community-led food system, this funding also supports vital time and space to think expansively, strategize collaboratively, and evolve thework season after season to sustain future generations.
Choy Commons has accomplished so much since their inception that they have been selected as a top 10 finalist in the Gold Futures Challenge out of more than 150+ AAPI organizations nationwide. Please act today to support Choy Commons important, meaningful work.
Vote TODAY for Choy Commons in the Gold Futures Challenge! The last day to vote is Sept 26. Bonus points for cross-promotion (see shareable content here): Instagram, Facebook
Your vote and cross-promotion can make an important difference. The number of votes each finalist receives will determine the size of the grant they will be awarded (between $25-100K).
To learn more about Choy Commons, visit https://www.choycommons.org/home.
We also invite you to support Choy Commons' Mid-Autumn Festival Fundraiser, hosted by Resonator and Nha Minh.
Date: September 30, 2023 Location: 915 Wyckoff Avenue, Ridgewood NY
Nha Minh and Resonator have come together to present an unforgettable evening that combines culture, entertainment, and community spirit in the heart of Brooklyn, New York. Their stage will be graced by the artistic brilliance of AAPI musicians, writers, performers, and AAPI-led community-based organizations, each contributing to the vibrant tapestry of our community. Their goal is to raise $50,000 to produce the event and raise funds for Choy Commons.