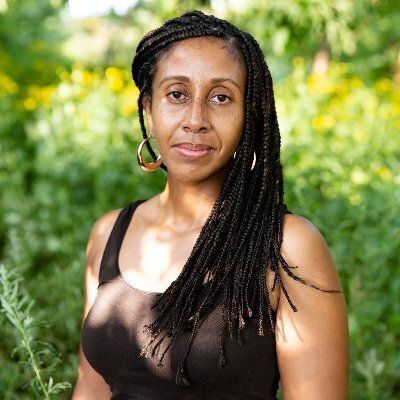 We are thrilled to share that Zoraida Lopez-Diago is joining Glynwood as Vice President of Development, Communication, and Strategic Partnerships on November 1st. She will be part of the organization's core leadership and responsible for several development, communications, and strategic functions at Glynwood to support its mission and programs.  
Zoraida is deeply committed to environmental justice and working at the intersection of land, food, and equity, and looks forward to bringing her creative vision and leadership skills to this role at Glynwood. She holds nearly two decades of experience collaborating with community members, municipalities, philanthropic leaders, and regional nonprofits to deepen relationships between people, agriculture, and nature. Most recently, Zoraida served as Director of the River Cities Program at Scenic Hudson Inc, where she provided strategic management and directed projects and programs in the Hudson River Valley cities of Kingston, Newburgh, and Poughkeepsie. Under her leadership, her team built the first city-sanctioned community garden and urban farm in the City of Poughkeepsie, NY. Prior to this position, Zoraida managed communications and grants initiatives at Westchester Land Trust; during this time, she also co-founded Conservationists of Color, a national platform and affinity group for people of color working in the land conservation movement. Zoraida has additional professional experience from Columbia University and the Service Employees International Union.
In her free time, Zoraida is a photographer and curator. She recently co-curated the exhibition, "Picturing Black Girlhood: Moments of Possibility,"  an exhibition on Black girls and genderqueer and is co-editor of Black Matrilineage, Photography, and Representation: Another Way of Knowing (Leuven University Press (EU) / Cornell University Press (USA), 2022), a collection of academic essays and curated images that reclaim the brilliance of Black women through personal stories, connections to land, history, political acts, and communal celebration.