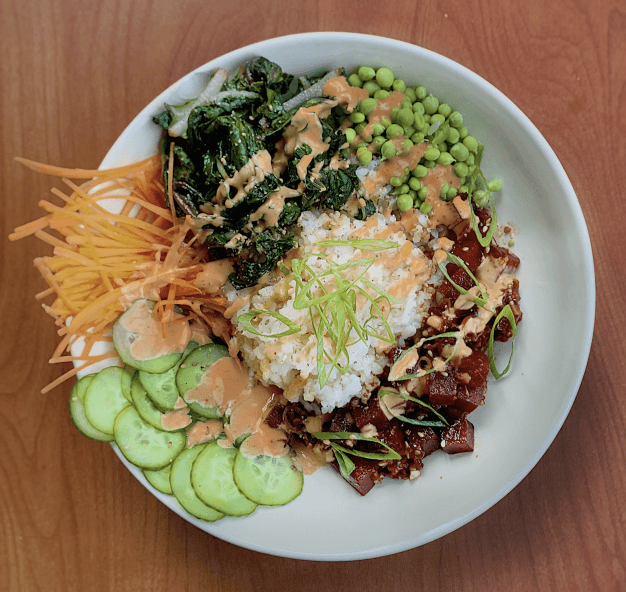 Hello! We are a group of students from The Culinary Institute of America (CIA) who worked in collaboration with Glynwood to produce curated recipes for the members of the CSA program this summer. Our aim has been to highlight the fresh produce in the weekly CSA share boxes, and create composed dishes for you to make at home. We have really enjoyed the challenge of trying to test out new and creative ways to integrate as much produce as possible into our recipes. For example, kale and spinach tasted great when incorporated into homemade tortillas, and marinating beets turned out to be a fantastic replacement for tuna in a poke bowl. 
Most of our recipes are plant forward, and we have used these vegetables in versatile ways that make them more than just a side dish. We feel that shining a spotlight on vegetables, rather than just meat, is a sustainable and healthy path forward into the future of food. But, more importantly, they genuinely have the ability to be just as satisfying as meat. Of course, cutting meat out of the picture entirely is not our goal- after all, who can resist a juicy grilled chicken thigh! We just want to be a part of shifting the way people approach and serve vegetables. Hopefully the recipes we have created will be able to do just that. 
The three of us — Jack, Faith, and Suhyun — have been honored to work with Glynwood to create new recipes for you and your family! We hope you enjoy.