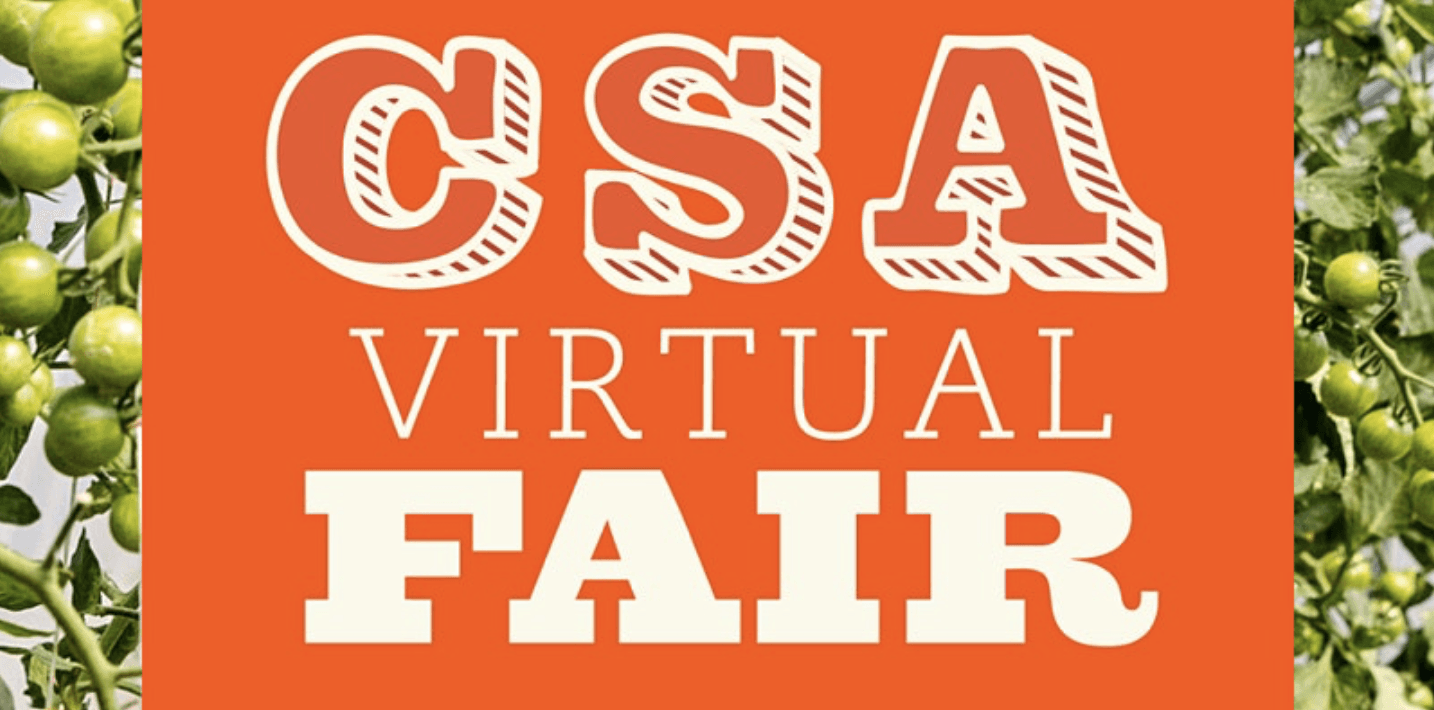 Glynwood's Summer-Fall CSA is sold out, but rest assured: you still have a chance to sign up for a share in the Hudson Valley. Discover the bounty of vegetables, fruit, flowers, mushrooms, meat, and more that Hudson Valley farmers have to offer at the Hudson Valley CSA Coalition's Virtual CSA Fair on Thursday, April 7 from 6-7:30 pm. Every attendee that signs up for a share through the Virtual CSA Fair will receive a unique Hudson Valley gift donated by local businesses!
This virtual event is an opportunity to meet Hudson Valley farmers and learn more about Community Supported Agriculture (CSA). For the first half of the Fair, farmers will give brief presentations about their farms, including what they grow, where they are located, and the types of CSA shares they are offering in 2022. During the second half, Fair attendees can continue the conversation directly with farmers in virtual breakout rooms to find their perfect share.
CSA is a customer-farmer relationship in which you purchase a "share" of a farm's harvest upfront, and receive a regular selection of freshly harvested food throughout the season. The CSA model is mutually beneficial, ensuring customers steady supplies of delicious, nutrient-dense, local food while bringing the farmer a secure customer base.
The reasons to sign up for CSA are as bountiful as the harvest: you're investing in your health and community alike, pre-paying for nutrient-dense food in a time of rising food prices and supply chain disruptions, saving a trip to the grocery store, and discovering new sources of culinary inspiration, to name a few. 
Register for your free CSA Fair ticket here—we look forward to seeing you on Zoom. If you have any questions, contact hudsonvalleycsa@gmail.com.