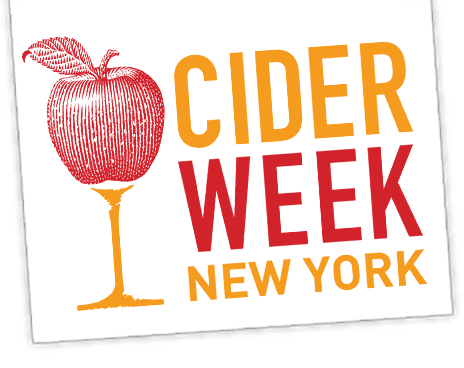 There has never been a better time to celebrate NY cider during Cider Week! Directly tied to New York's agricultural cash crop of apples, cider in New York has seen an unprecedented growth explosion of over 450% in the past ten years and now has a $1.7 billion total economic impact to the NY state economy. With over 120 producers making over 5 million gallons of cider every year, New York continues to lead the country in its number of cider producers.
With these numbers in mind and after years of successful regional Cider Weeks, the New York Cider Association, incubated by Glynwood, has adapted the festival to two events a year happening statewide. The first Cider Week was held in May and the second will be held this fall from October 2-17.
With a hybrid mix of both virtual and in-person events including cider tastings, orchard tours, chef and cider pairings, panel conversations, and more, there are plenty of ways to celebrate cider across the entire state. With over 38 of New York's finest cideries participating, events will be taking place from Western New York to the Finger Lakes to the Catskills to Hudson Valley to New York City and more. A visit to your local cidery, restaurant, and cider retail shop during Cider Week is a perfect way to support small business, taste one of New York's premium agricultural products, and enjoy all that the fall in New York has to offer.
For more information, a full listing of the 38 cidery participants and events, and where to enjoy Cider Week, cider lovers can visit www.ciderweeknewyork.com or @newyorkcider Virtual Cider Week programming can be viewed at New York Cider Association TV Channel on YouTube.