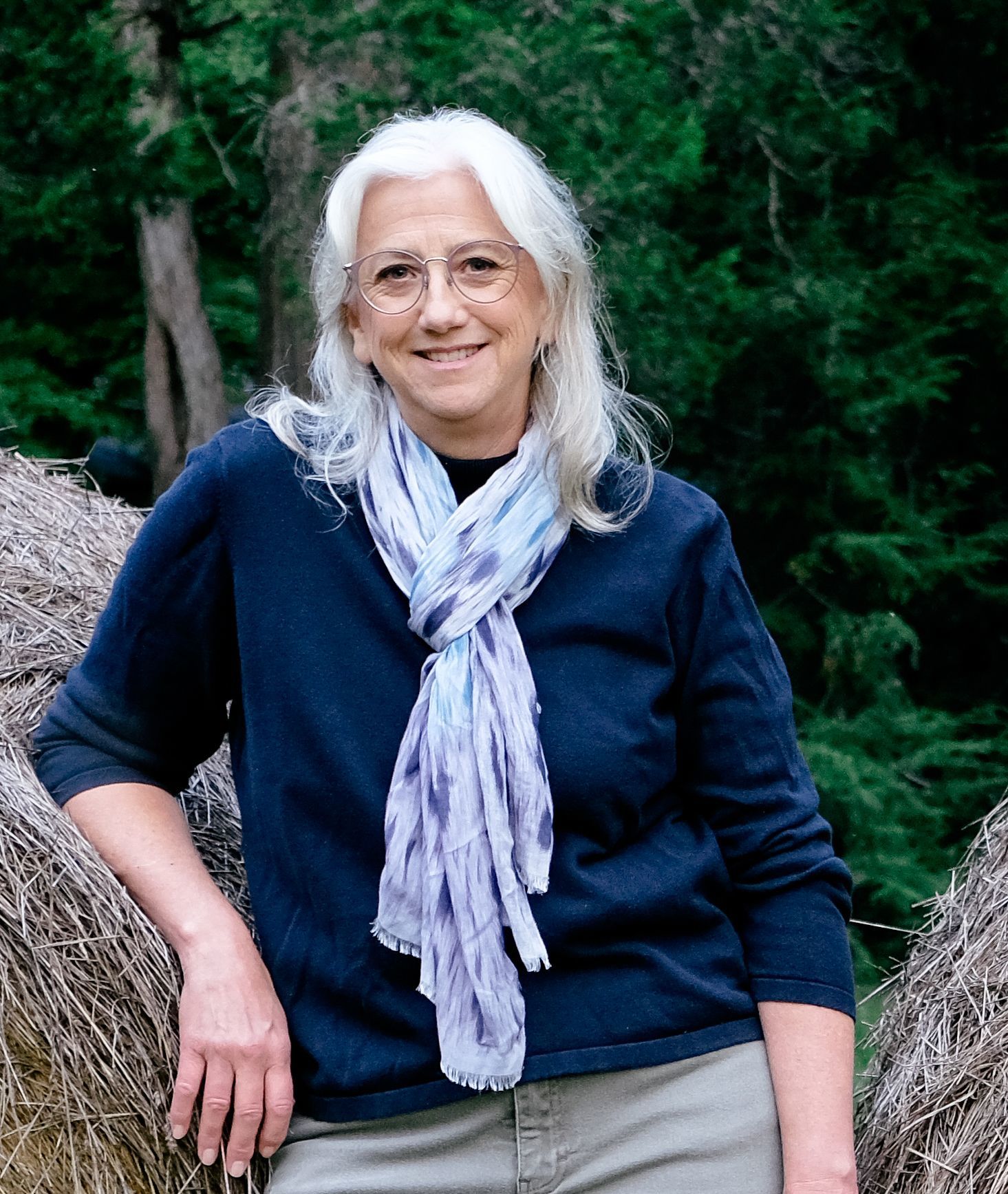 We couldn't be more pleased to announce that Laura Lengnick will be joining Glynwood as Director of Agriculture in September. Laura will work with the entire Glynwood team to ensure that Glynwood's farm and farmer training efforts reflect best practices in climate-smart agriculture and strengthen Glynwood's contribution to national efforts to re-regionalize the U.S. food system as a community resilience strategy.  
Laura brings to this work more than 30 years of experience exploring agriculture and food system sustainability as a research scientist, policy-maker, educator, activist and farmer.  Her research in soil health and sustainable farming systems was nationally-recognized with a USDA Secretary's Honor Award in 2002 and she contributed to the 3rd National Climate Assessment as a lead author of the 2012 USDA report Climate Change and Agriculture in the United States: Effects and Adaptation.  
Glynwood's President Kathleen Finlay shares, "I couldn't be more thrilled to welcome Laura to our growing team here at Glynwood. Her expertise in resilient agriculture is critical as we aim to train and support farmers who will steward our lands through a changing future, as well as inspire all of us to build a healthy and equitable regional food system."
Megan Larmer, Glynwood's Senior Director of Regional Food Programs, recognizes Laura's unique perspective and experience, "Laura sees the big picture of resilient agriculture—that it is a necessity for the resilience of the regional ecosystems, economies, and communities that both create and are created by regional food systems. I'm so looking forward to working alongside her to broaden and deepen Glynwood's work to achieve our vision for a Hudson Valley food system that is equitable, healthy, and culturally vibrant."
Laura is owner and principal consultant at Cultivating Resilience, LLC, a private firm that works with organizations of all kinds to integrate resilience thinking into operations and strategic planning.  Over the last 6 years, she has led federal, state and local research and planning projects exploring agricultural climate solutions, conducted climate resilience assessments and created carbon management plans for businesses, and presented resilience thinking workshops tailored to diverse audiences throughout North America and in Europe. Before launching her consulting firm in 2015, Laura led the Sustainable Agriculture Program at Warren Wilson College in Asheville, NC, for more than a decade, where she also served as the Director of Sustainability Education, conducted research in sustainability assessment and holistic management, led energy descent action planning, collaborated with campus farm and food service managers, mentored capstone student research, and developed an innovative sustainable dining policy for the college. 
"It's wonderful to see someone with Laura's depth of experience joining the important work Glynwood is doing to advance regional and resilient agriculture", said Glynwood Ambassador Ricardo Salvador, Director of Food and Environment Program at the Union of Concerned Scientists. "This work is more important than ever and Glynwood is positioned to prove the model that regional food is healthier for us and the planet upon which we depend". 
Laura is a Visiting Professor in the College of Agriculture, Forestry and Life Sciences at Clemson University and a member of the Planetary Health Lab at the University of Edinburgh (Scotland).  The second edition of Laura's award-winning book, Resilient Agriculture: Cultivating Food Systems for a Changing Climate (New Society Publishers, 2022), examines climate change, resilience and the future of food through the adaptation stories of more than 40 leading organic, regenerative and sustainable farmers and ranchers growing food across the U.S. 
Welcome, Laura!