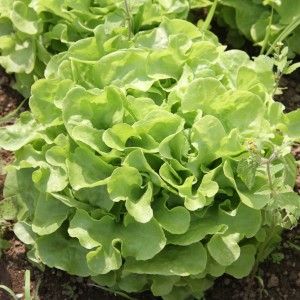 For the past three years Glynwood, Seedshed, local farmers and Hudson Valley chefs have partnered on a project called Kitchen Cultivars. This innovative program has been exploring questions centered around what foods can be cultivated, cooked, and celebrated in our region. We strive to find varieties that will thrive on local farms, bring new flavors to our palettes, and offer opportunities for expanding the diversity of the seed stories on our plates.
In the past we've brought Hank's Bean, a local heirloom, back to life, worked with the Long Island Cheese Pumpkin Revival to reintroduce this delicious pumpkin to farmers and chefs, grown five different colors of late season winter radishes, and trialed and taste-tested every escarole we could find. Participating farms like Long Season Farm, Farm Tournant, and Hilltop Hanover have discovered new favorite varieties that they now continue to grow.
This year we're looking to push past the limits of lettuce. For the most part, Hudson Valley farmers grow lettuce in the cooler parts of spring and fall and stick to the most familiar looseleaf, romaine, iceberg, and bibb varieties. But there's a whole world of lettuce diversity to discover!
Seedshed's trial farm in Accord, along with our ten limit-pushing partner farms, will be growing 18 different varieties of miniature heading lettuces to see which are the best agricultural fits for our region. Then, culinary professionals and others will be tasting the varieties to see which offer the best eating qualities. Looking towards future seasons, Seedshed's central trial site will be growing 12 varieties of celtuce in preliminary trials. Also known as Stem Lettuce, these long lettuce stems, a common part of cuisine in China, are the largest members of the cultivated lettuce family and a new food to many in the Hudson Valley. Keep an eye on Kitchen Cultivars to see if celtuce makes it into the trials at our partner farms next season.
---Ken Greene is the Founder of Seedshed and the Hudson Valley Seed Company