Ashley Ferguson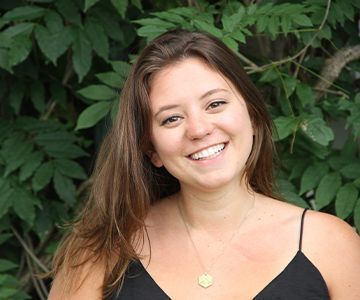 Since joining our staff in Spring 2019, Ashley's role has been focused on planning and executing our community and private events at Glynwood.
She grew up in the hospitality industry and pursued a Bachelor's Degree in Sports, Entertainment and Event Management at Johnson & Wales University in Providence, Rhode Island. She started off in events working with a wedding planner in Newport, RI and became the Social Events Manager at a Hotel and Conference Center in Sturbridge, MA upon graduation. Ashley moved to Manchester, England in 2014 to pursue a Master's degree in International Event Management at Manchester Metropolitan University while working for Manchester City Football Club. Returning home to the USA in 2015, Ashley began working for a luxury estate catering to high-end weddings and start-up company retreats in New York.
As an avid traveller, Ashley recognizes that diminishing farmlands is not just a domestic issue, but a worldwide one as well. Sustainable agriculture is the future simply for the welfare of our planet. Now as a Hudson Valley resident and a true foodie, Ashley is honored to be a part of Glynwood's efforts in addressing this issue.