June Russell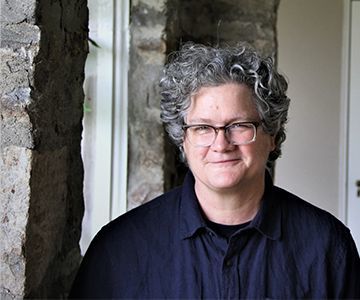 June is Director of Regional Food Programs, specializing in grains and staples. She joined the Glynwood team in April 2021 and brings a wealth of experience and a track record of successfully developing innovative solutions to regional foodshed challenges.   In her role at Glynwood, she will continue to work with stakeholders to build markets for emerging crops in tandem with climate adaptation strategies that strengthen regional food systems. 
June grew up in Southwest Michigan's famed Fruit Belt and has spent over three decades working at the nexus of food, agriculture and markets. June spent the first fifteen years of her career as a professional working in numerous capacities within the food business, from baker and chef to café and beverage manager.  June brings an entrepreneurial approach and practical operational support to projects, providing strategic thought leadership in regional food production. 
Previously, June spent 17 years with GrowNYC's Greenmarket, having joined that organization in 2004 as a Market Manager, she learned the market system from the ground up.  In 2007 she became the organization's Manager of Farm Inspections and Strategic Development and oversaw the Producer Compliance program. During her tenure she traveled extensively within the Northeast region visiting hundreds of farms and production facilities. While at the organization, she facilitated significant policy changes that have impacted agriculture in the region including Greenmarket's 2009 Bakers' Rules which helped to launch the market for local grains.  June spearheaded GrowNYC Grains, a ten year collaborative initiative with stakeholders that has resulted in dozens of new varieties of wheat, beans and other crops coming to the consumer market. A renewal of diverse staple crops on farms and a proliferation of small scale infrastructure and processing in the region demonstrates the capacity for non-profits to be a progressive force in driving farm viability in the Northeast.
June has received several awards including the Slow Food NYC Snailblazer award, the NOFA-NY Golden Carrot award and has co-authored several academic papers with collaborators.   
June is a graduate of Michigan State University with a BA in Interdisciplinary Studies in Social Science. She currently lives in Brooklyn, New York where she enjoys home cooking and is a dedicated citizen of the farmers markets.