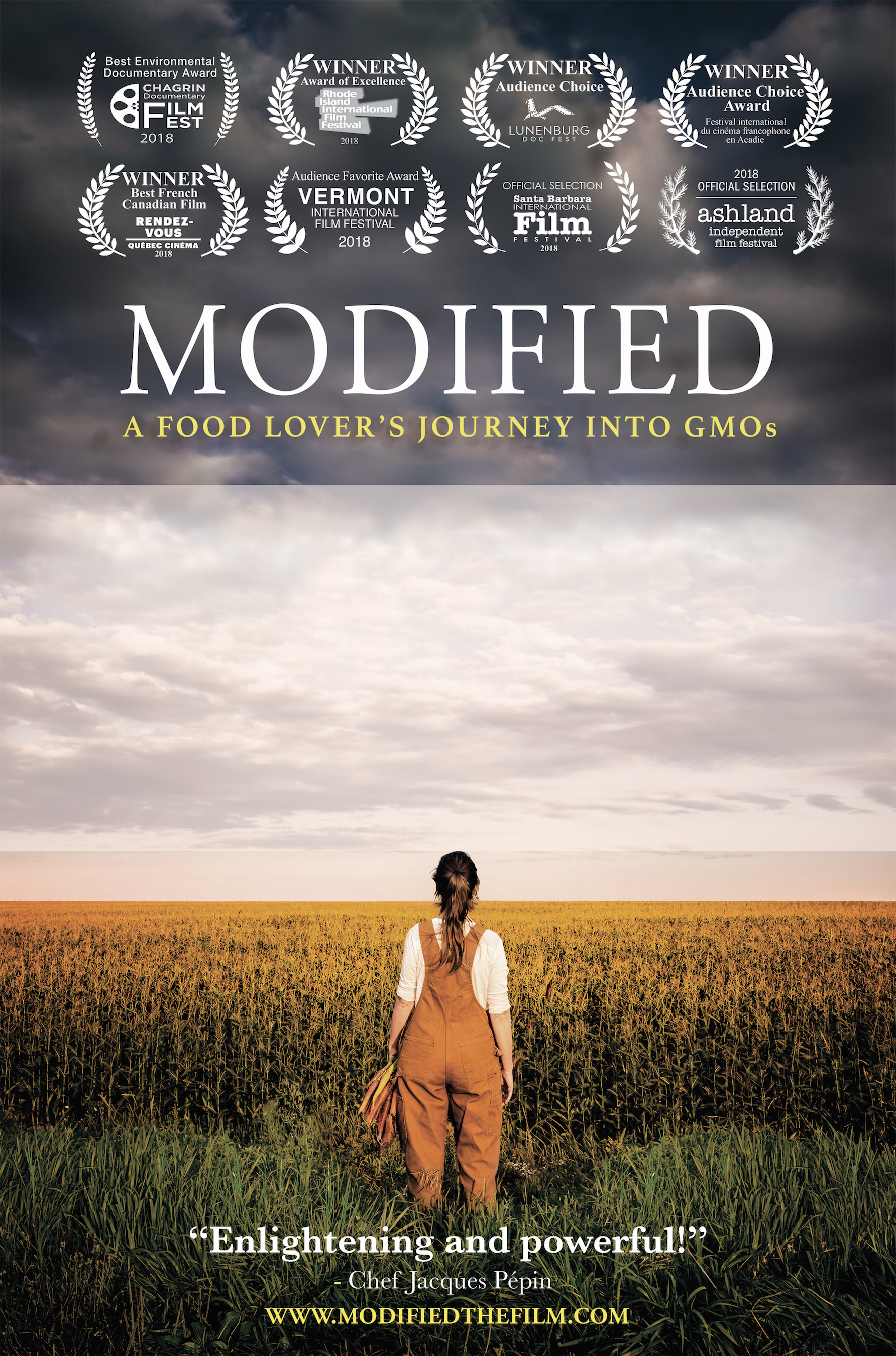 Join us on September 19th for a special screening of Modified: A Food Lover's Journey Into GMOs, followed by a Q&A session with writer, director and producer, Aube Giroux.
In the award-winning documentary, the filmmaker and her mother embark on a personal and poignant investigative journey to find out why genetically modified organisms (GMOs) are not labeled on food products in the United States and Canada, despite being labeled in 64 countries around the world.
Shot over a span of ten years, the film explores the impacts of genetically engineering our food, exposing the cozy relationship between the agribusiness industry and our governments. The film is anchored in the intimate story of the filmmaker's relationship to her mom, a gardener, seed saver, and food activist who battled cancer while the film's production was underway. Interweaving the personal and the political, the film uses family video, animations, and mouth-watering vignettes from the filmmaker's award-winning PBS cooking show to create a visual celebration of homegrown food and family legacy. The film recently received the 2019 James Beard Foundation award for best documentary, and it has been shown at over 60 film festivals and received 13 festival awards.
About Aube:
Aube Giroux (writer, director, producer) is an award-winning documentary filmmaker, organic gardener, and food blogger. Aube is the creator of "Kitchen Vignettes", an online farm-to-table cooking show on PBS which received the 2012 Saveur Magazine Best Food Blog Award and is a two-time James Beard Award nominee. Aube holds an MFA in Film Production from York University. Modified is her first feature-length documentary.