Chronogram Conversations: Cider Celebration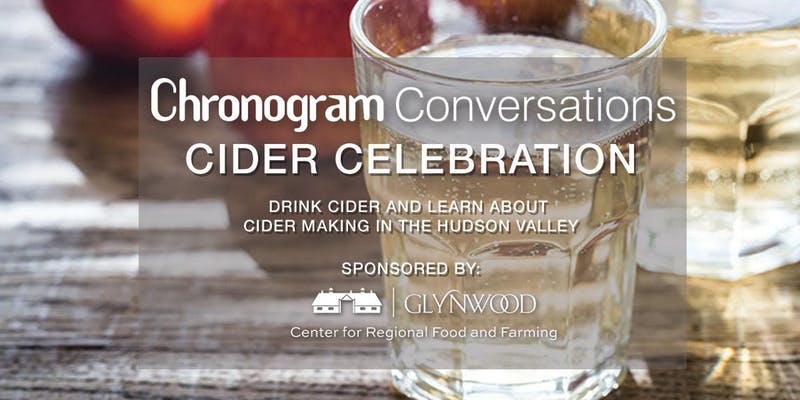 Let's talk about cider! Join in the conversation at Glynwood (during Hudson Valley Cider Week!) as we talk about all things cider and its impact on the Hudson Valley regional food system.
Apple orchards are a defining feature of the Hudson Valley's landscape and history, and the explosion of interest in regional ciders over the past decade can ensure that they will be here for generations to come. During this special Cider Week Hudson Valley event, hear directly from cider makers at the top of their craft about their passion for fostering and growing the Valley's orcharding traditions, while tasting the results of their artistry and labor. Join us in creating a vibrant cider culture right here in the Hudson Valley.
Tickets include complimentary cider tastings from Hudson Valley Farmhouse Cider, Angry Orchard, and more. Small bites provided by Amuzae Cuisine. Amuzae uses seasonal, farm fresh ingredients to compose their menu. Check back the week of the event to see what we will be serving up! This event will take place outdoors, weather permitting! In the event of rain, we will move inside. $10 in advance and $15 at the door.
Please click here for more information and to purchase tickets.
And click here for a list of all the great Cider Week Hudson Valley events happening locally.