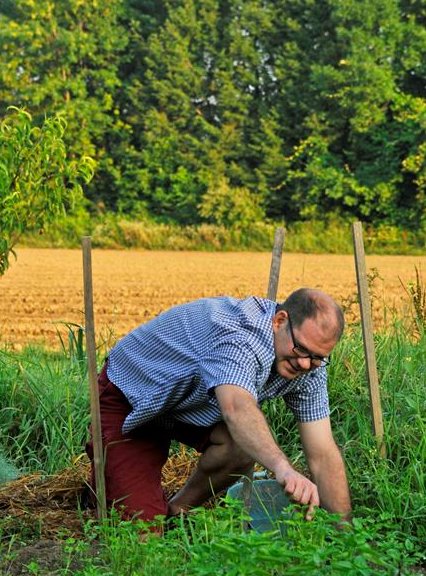 TICKETS FOR THE OCTOBER FARM DINNER WILL GO ON SALE SEPTEMBER 24, 2020.
Just because our primary growing season is winding down and the Northeast is bedding down for the season, doesn't mean that local food is not longer abundant in the Hudson Valley. Evan Mallet is a James Beard semi-finalist for Best Chef in the Northeast with a focus on the hyper local and seasonal and emphasis on foraging. For this special dinner Evan will be working with a combination of local produce and protein along with the bounty of the fall, local product foraged on site here at Glynwood. For some added fun, join us the previous day, October 23rd to forage for your dinner with Evan on Glynwood's property (registration is separate, please check Glynwood's calendar)
For this dinner Director of Glynwood's Farm Lynda Prim will share some words on biodiversity and soil health and resilience in agriculture as it relates to regional cuisine, as well.
As we did last year, all our public programs are pay-what-you-can pricing. UNLESS OTHERWISE NOTED: GLYNWOOD FARM DINNERS ARE BYOB EVENTS.