Glynwood Farm-to-Home Dinner Box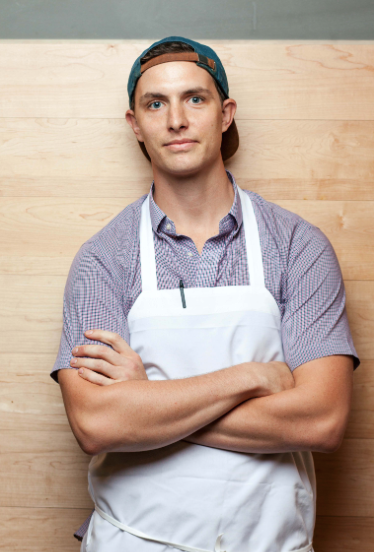 May's Farm to Home Dinner Box with Chef Evan Hanczor - Featuring "Brunch for Dinner" with pork breakfast sausage
Sales begin 5/6/2020 at 9:00am
Our farm dinner series has long been a celebration of building community through food, but until we can gather safely round the table again, we are excited to share our second month of Glynwood's Farm-to-Home Dinner box. For this "on-demand" event we will be partnering with the amazingly talented and dedicated guest chefs who normally helm our farm dinners to help you create your very own Farm-to-Home Dinner in a Box. This month's Chef is a long time Glynwood favorite and regular, Chef Even Hanczor, Executive Chef at Egg Brooklyn and Egg Tokyo. An expert in all things breakfast, Chef Evan will be creating a fun and funky "Brunch for Dinner" menu for us, featuring pork breakfast sausage and other fresh, local ingredients.
How it works:
1. Pre-order a Farm-to-Home Dinner Box beginning Wednesday 5/6 at 9:00am (first-come, first-served).
2. Await notice that your box is ready; maybe purchase a beer or cider pairing from our program partner Barber and Brew while you wait...details to come.
3. Pick up your box at Barber and Brew (Cold Spring, NY) during pick-up hours the week of 5/20-5/22 (delivery available for an additional fee).
4. Get your family ready to help out in the kitchen to create your at-home-farm-dinner to enjoy.
With your purchase you will receive:
-- custom recipes from that month's guest chef
-- all the primary ingredients from Glynwood's Farm and other regional producers that you will need to create that month's custom recipes (you will need to provide your own pantry staples like oils, dairy, spices)
Each Farm-to-Home Dinner box will include enough ingredients to prepare a meal for two people. We offer upgrades and discounts for purchasing a "family box," which serves four people.
Because each box will be custom harvested and packed, you must purchase your box between 5/6 and 5/8. Pick-up or delivery will take place between 5/20 and 5/22. Along with your pick up/delivery confirmation we will send the recipe and preparation instructions. A hard copy will also be included in your box.
We are so grateful to Chef Evan Hanczor for helping us explore this new way of bringing regional food to you until we can all gather round the table again.