Pasture and Soil Health Field Day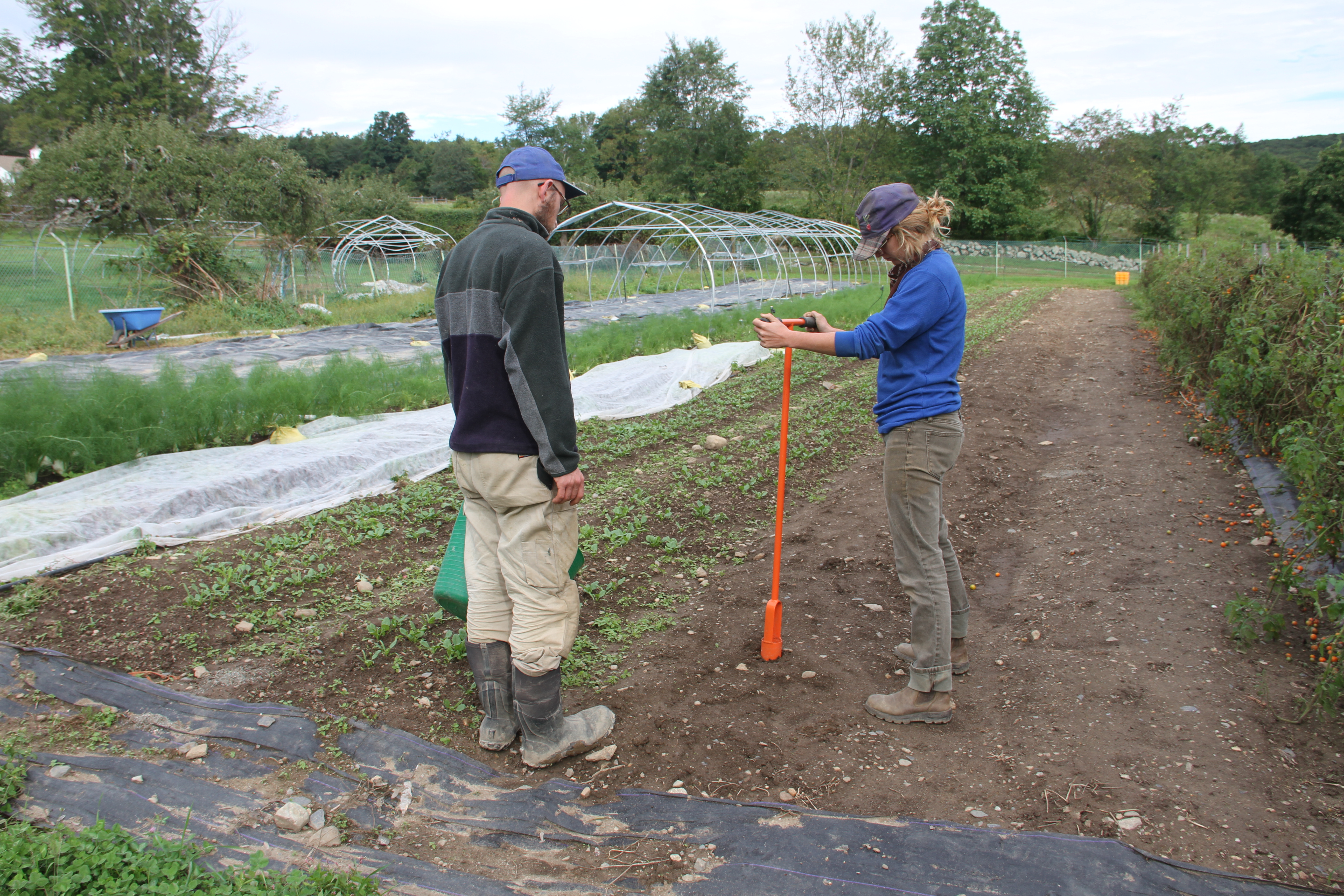 Instructors: Juan Alvez, University of Vermont Extension; Fay Benson, Cornell Cooperative Extension; James Walton-Fuentes, Glynwood Livestock Manager; Dave Llewellyn, Glynwood Director of Farm Stewardship
This workshop is designed to create a solid understanding of the basic principles of pasture management systems. Participants will learn how to make pastures thrive with good management and understand the function of each family of plants. Field exercises will give participants experience in forage plant identification, pasture productivity and feed value.
Participants will learn about improving pastures with rotational grazing and learn how to calculate paddock sizes, stocking densities, stocking rates and recovery rates. Instructors will also discuss soil health concepts and constraints, and pasture remediation strategies for compacted, wet soils. Additional demonstrations will include a rainfall simulation, active carbon and soil compaction testing, and examination of soil layers. The field day will conclude with a group agroforestry design activity.
Lunch will be included.