Regional Eating for Health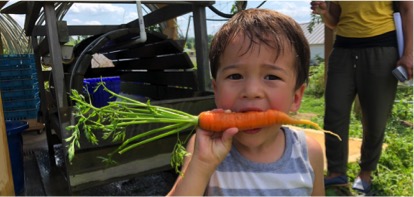 Update: The event has been postponed to a future date TBD. Please click the button and enter your contact information if you wish to be notified of the event's future status.
While the global, industrial food system has proven detrimental effects on ecosystem and human health, adopting a regional diet promises positive health outcomes for individuals and contributes to the ecological sustainability that is necessary for public health. The Glynwood Center for Regional Food and Farming invites physicians and medical professionals working in or with hospitals to join us for a weekend of immersive, hands-on exploration of the connections between farming, food, and human health.
Minutes from Cold Spring, New York, Glynwood is an established leader and innovator in developing a regional food system closely tied to ecologically sound agriculture. This workshop offers a unique opportunity for experiential learning on our working farm and professional development within an intimate group of peers.
Topics:
-regional agriculture's importance to healthy diets
-the role of cooking and eating in supporting mental and social well-being
-the definition of regenerative agriculture and its ecological benefits
-the connection between regenerative agricultural practices and nutritionally dense food
-tools and resources for advising patients on how and why to adopt a regional diet
Highlights:
-Dr. David Katz and author Mark Bittman discuss the truth about "eating right"
-Hands-on cooking lesson with Chef Dr. Robert Graham and Chef Richard La Marita
-Insights into real-world applications from Marydale DeBor, JD and Hudson Valley Hospital
-Farm experiences with livestock and vegetables
-Perspectives on regional farming from a curated group of practitioners
-Optional yoga and meditation with Julie Graham
-Free time to relax and enjoy the landscape
While the programming is not intended for a family audience, if you would like to bring your children with you we may be able to arrange for childcare and appropriate lodging. Please contact Megan Larmer directly with your inquiry.