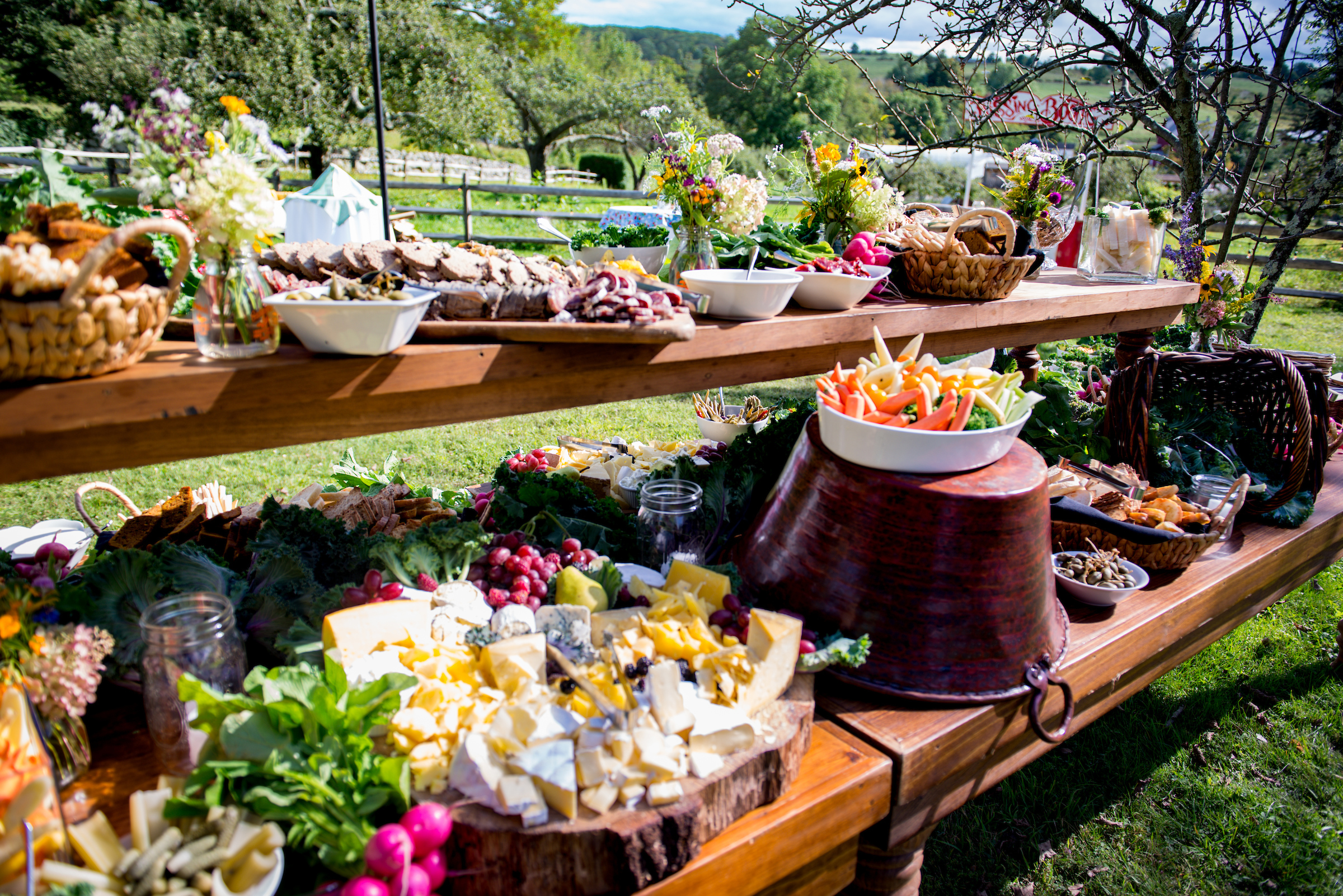 Join us for our October Farm Dinner where we'll be offering a delicious meal made with fresh, local, and regeneratively grown ingredients.
This dinner will be collaboratively prepared by chefs Mark Bittman, Shawn Hubbell, and Ethan Fisch, each bringing their unique, impressive skill sets to the table. As an esteemed food journalist, Mark is the author of 20 books including the How to Cook Everything series, the award-winning Food Matters, and the New York Times #1 bestseller, VB6: Eat Vegan Before 6:00. Shawn, a graduate of the Culinary Institute of America, runs his own catering company Amuzae, where he pushes culinary boundaries with an emphasis on eating locally. Ethan worked as a cook and pastry chef in New York and London before starting his spice company, Burlap and Barrel, where he strives to create transparency and traceability in the spice industry. Don't miss this opportunity to enjoy a unique hand-crafted meal by these three culinary masters.
__
Payment is required when making your reservation. All ticket sales are final as we are unable to offer refunds. In the event that bad weather forces the closing of Glynwood Road and the dinner is cancelled, purchased tickets will be refunded.
Glynwood Farm Dinners are a unique dining experience and, unlike traditional restaurant service, are often family style. Vegetarian meals are always available and we will do our best to accommodate dietary restrictions. Please keep in mind these are fixed menu events, not a la carte, thus, if you have strict food allergies please be aware that the chef may be unable to accommodate them. Glynwood dinners are BYOB events.
For our overnight guests, each room is unique and assigned based on availability. Information on accommodations will be emailed to you in the days prior to the event.
Please contact Glynwood's Director of Events & Public Programs, Lauren Dellolio, at ldellolio@glynwood.org with any questions about our Farm Dinners or overnight farm stays.