Basic Chainsaw Operation, Safety & Maintenance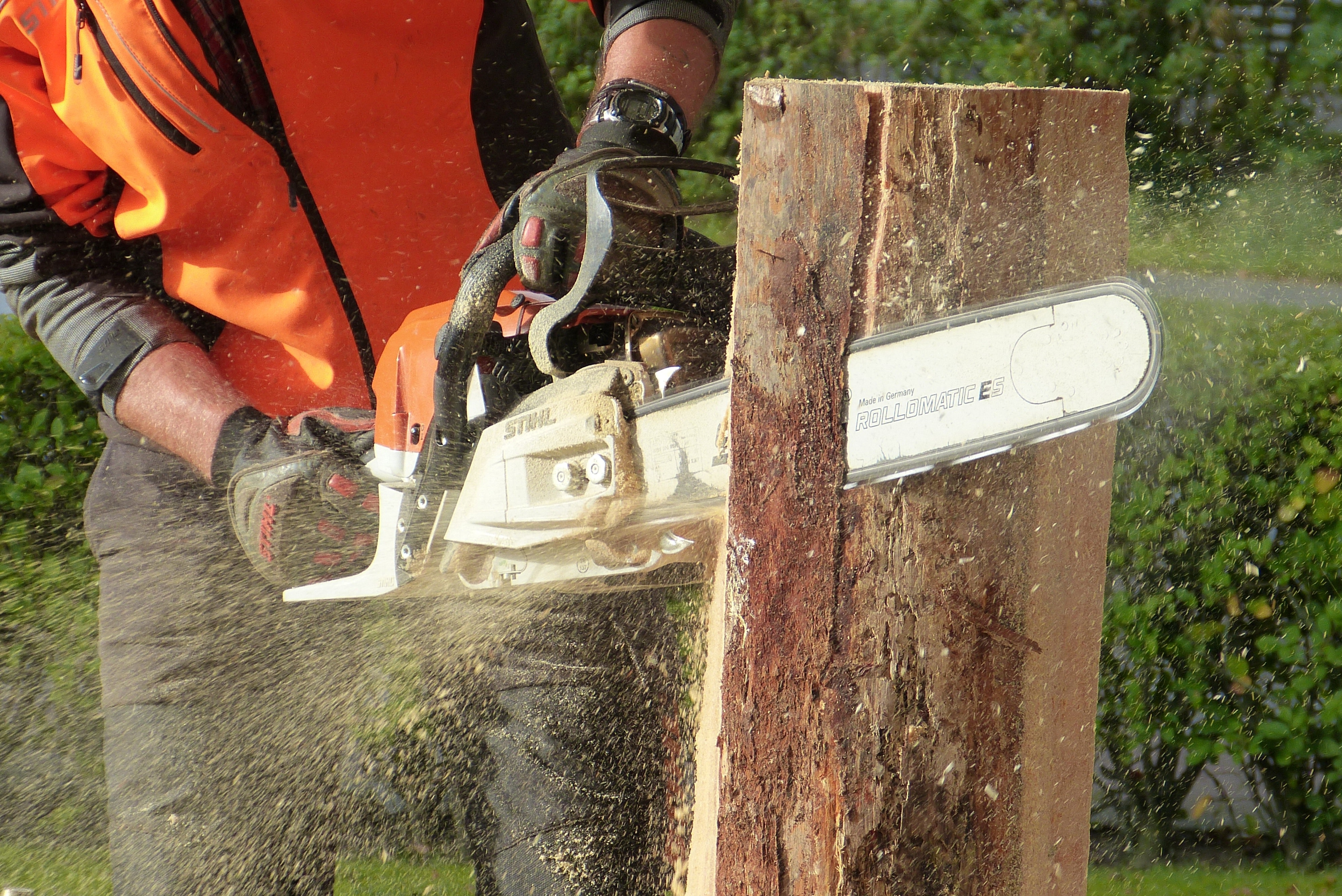 Join Shane LaBrake in this two-day intensive primer of safe use and care of our most powerful piece of outdoor power equipment. The class will provide in-depth coverage of safety, basic chain saw maintenance and chain sharpening, as well as hands-on experiences with bucking, limbing and felling.
Day 1 will cover an extensive overview of safety issues and concerns with the saw and protective gear (e.g., Personal Protective Equipment – PPE). There will also be a session on basic maintenance of the saw engine – including changing air filter, fuel filter and spark plug. Chain saw bars and chains will be removed and re-installed, and bar care and chain sharpening will be reviewed, demonstrated and practiced by the participants.
The last section of Day 1 will be hands-on use of the saw for basic bucking.
On Day 2 there will be an early morning review of key points from the previous day, as well as time for Q & A. Day 2 will also feature instruction and demonstration of felling and bucking and limbing a downed tree.
Following the demo, all participants will fell a small tree and carry out the bucking and limbing, reducing the tree to small limbs and firewood rounds. Pre-use and Post-use checks will also be discussed and demonstrated.
This is a very comprehensive class with serious safety issues to consider. All participants must bring sturdy footwear (safety toe boots are strongly encouraged) and gloves. Long pants and long-sleeve shirts are recommended for the chain saw use portions of the class. If you own chain saw chaps and a forestry helmet, please bring those to the class, as well as your saw. Hearing protection and safety glasses are also recommended.
The instructor will have saws, safety chaps, and helmets available for use by the class participants. Saw bucks, a variety of necessary and useful tree work gear, and a selection of chain saws will be available to the class for use and display.
This class is designed to demystify and empower, and improve capacity of beginner and intermediate level users, as well as complete novices.
Shane J. LaBrake is well known as the instructor of his two-day Tractor Operation, Safety & Maintenance Class. He has been using chain saws for 20 years for lot clearing and firewood, and he has worked in tree removal work since 2010. He is highly regarded as an instructor and for his ability to make the challenging and complex use and care of machinery accessible to learners of all levels and backgrounds.
A box lunch is provided on both days.