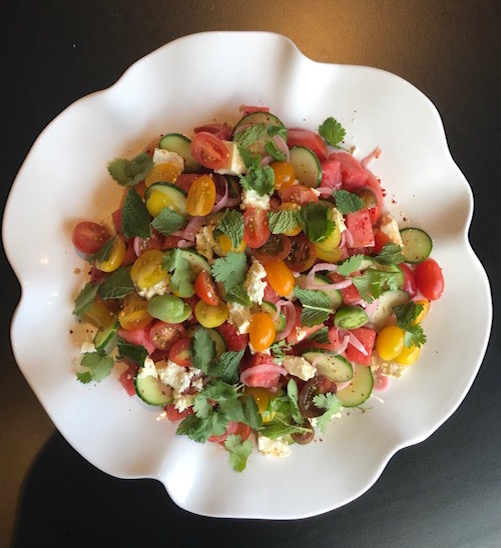 Our Annual Vegetarian Dinner will feature remarks from our 2018 Vegetable Apprentices, and be helmed by Guest Chef Mark Gandara, currently the Executive Chef of Twitter NYC. Prior to that, Mark was Chef de Cuisine of Marcus Samuelsson's flagship restaurant Red Rooster Harlem. He also founded Fork and Glass, a catering company with a focus on utilizing local ingredients. Working as a vendor at farmer's markets throughout the Hudson Valley, he would use the produce from the farmers on hand to create "market street food," giving shoppers something to eat as they perused the market. Please join us as he crafts this delicious vegetarian meal!
__
Payment is required when making your reservation. All ticket sales are final as we are unable to offer refunds. In the event that bad weather forces the closing of Glynwood Road and the dinner is cancelled, purchased tickets will be refunded.
Please keep in mind that Glynwood Farm Dinners are BYOB events. Vegetarian meals are always available and we will do our best to accommodate major dietary restrictions. If you have strict food allergies, please let us know. Please keep in mind that these are fixed menu events, not a la carte; Chef may not be able to manage or accommodate overly specific dietary preferences.
Please contact Glynwood's Director of Events & Public Programs, Lauren Dellolio, at ldellolio@glynwood.org with any questions about our Farm Dinners or overnight farm stays.