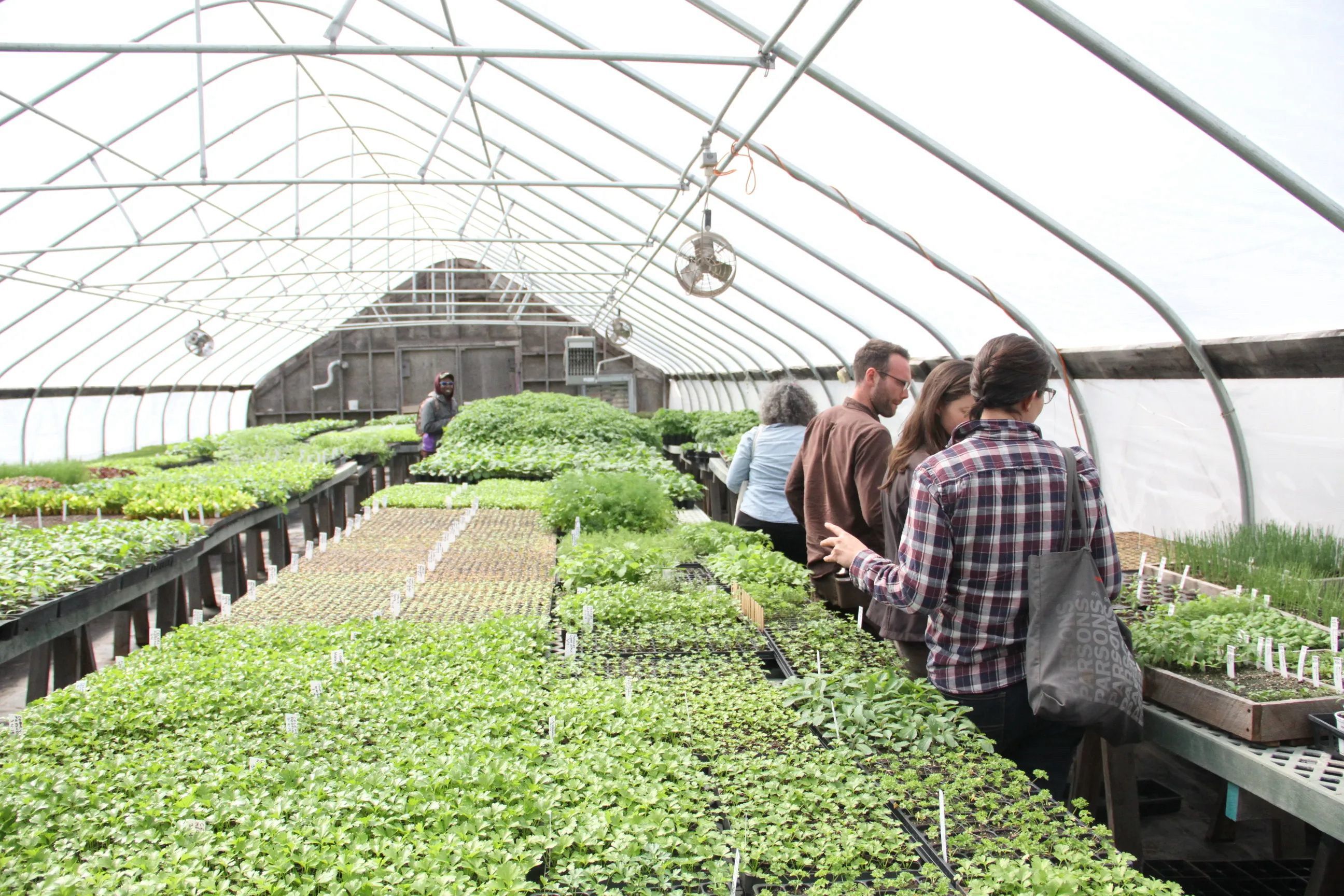 One of the unique aspects of the Hudson Valley is the sheer concentration of young farmers who come to the region to work on or found small-scale, sustainable farms. Glynwood is committed to training this next generation of farmers in a variety of capacities. Our apprenticeship program is an immersive experience designed to equip farmers with the skills and knowledge necessary to manage their own farm enterprises. The Hudson Valley Farm Business Incubator assists farmers in their first five years of operation by providing customized technical assistance and offering winter workshops on topics such as farm law and crop planning. In an effort to provide learning opportunities for a larger contingent of regional farmers, Glynwood also participates in a season-long public farm tour series called Mid Hudson CRAFT. 
Founded in 1994, the Collaborative Regional Alliance for Farmer Training (CRAFT) is a national model for sharing complementary farm training in collaboration with participating farms. CRAFT participants visit host farms for a tour, talk or demonstration on a specific topic. These farm visits offer exposure to a number of diverse farm enterprises, as well as opportunities to develop practical skills and to network with other farmers and apprentices.
Glynwood has long been an organizer and host of the Mid-Hudson Valley chapter of CRAFT. This year, we are pleased to be hosting 18 farm tours in Dutchess, Orange, Putnam, Ulster and Columbia counties, with tour topics ranging from queer ecology to flower farming, grass-fed dairy production to seed keeping. The full 2022 lineup and schedule of Mid-Hudson CRAFT farm tours can be found here. All farmers interested in attending tours are asked to join the CRAFT mailing list, which will send out additional details and RSVP information prior to each event. You can also find occasional updates on our Instagram page: @midhudson_craft. Please reach out to Program Manager Kate if you have any questions. 
Special thanks to our fellow 2022 MH CRAFT organizers: Four Winds Farm, Phillies Bridge Farm Project, SunRunner Farm, DIG Acres, Longhaul Farm, Sisters Hill Farm, Stonewood Farm, Common Ground Farm, Harlem Valley Homestead, Choy Division, Bard College Farm, Sky High Farm, Maple View Farm, and Poughkeepsie Farm Project. 
*In an effort to increase the accessibility of these educational opportunities, Mid Hudson CRAFT is able to provide Spanish language translation and interpretation, dependent care compensation, and mileage reimbursement upon request.
This material is based upon work supported by USDA/NIFA under Award Number 2018-70027-28588.
Mid Hudson CRAFT has received financial support from Farm Credit East.