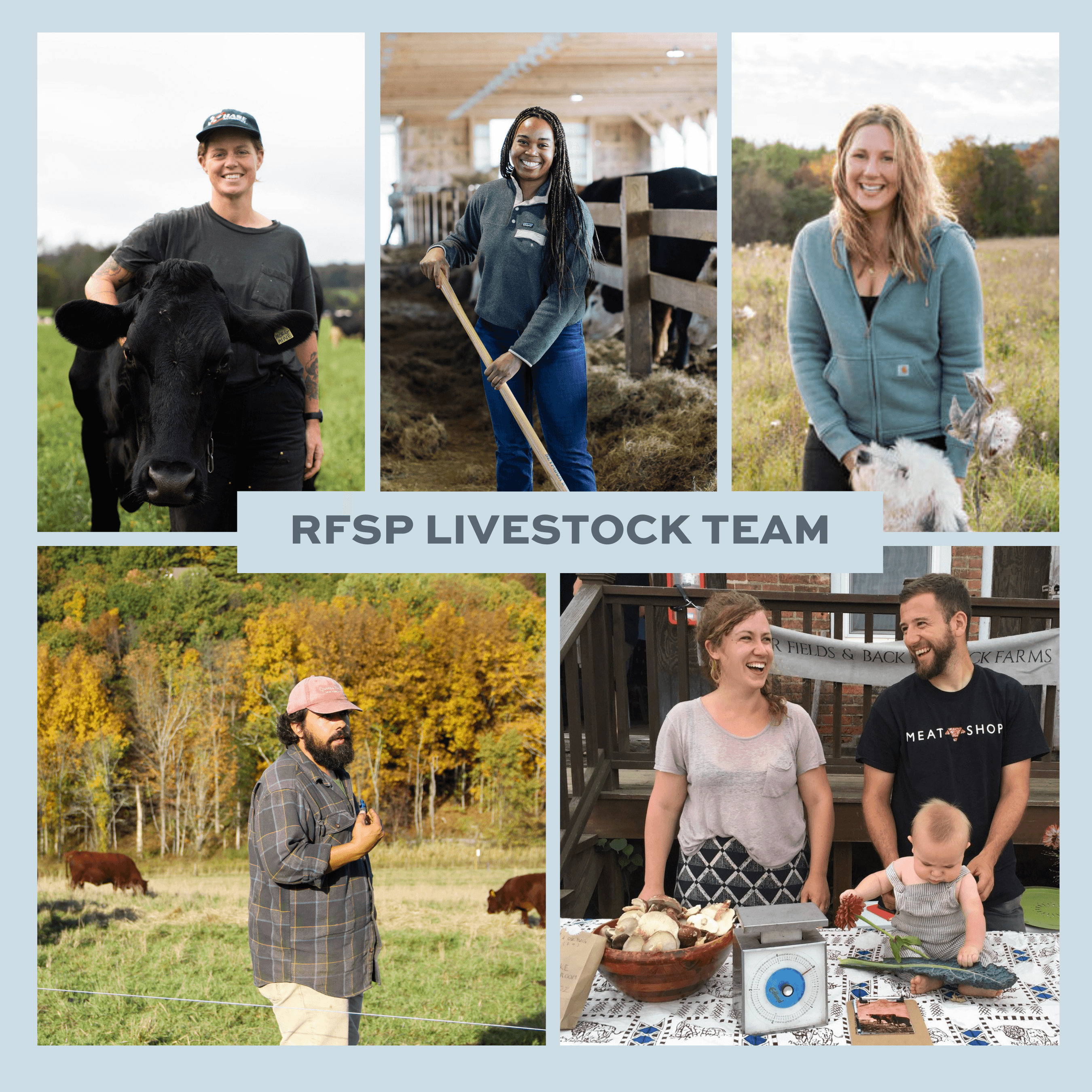 Glynwood, in collaboration with Cornell University College of Agriculture and Life Sciences, is evaluating challenges and opportunities for livestock production in the Hudson Valley and adjacent regions as part of a USDA Regional Food System Partnership (RFSP) grant. From December 2021 through March 2022, a working group of representatives from Glynwood, Cornell, and Hudson Valley livestock farmers diligently worked to complete this first phase of the project, compiling and disseminating a survey to livestock producers. 
The survey, now live, asks livestock producers about their experiences and challenges with processing, cold storage, transportation, marketing, labor, land access, and access to educational opportunities. Shared so far with the Hudson Valley Livestock Producers Group, the Hudson Valley Young Farmers Coalition, and regional Cornell Cooperative Extension listservs, farmers who complete the survey will receive a $100 honorarium. 
Livestock producers interested in completing the survey not on the aforementioned listservs are encouraged to contact Dave Llewellyn, Director of Farmer Training (dllewellyn@glynwood.org) to learn more.
In the coming months, survey data will be compiled for review by partners at Cornell and the working group will conduct interviews with stakeholders involved in land access work to assess additional land capacity.
Hudson Valley Livestock Producer Network: Investigating collaborative solutions to improve the regional livestock system is supported by USDA AMS Award AM21RFSPNY1025-00.