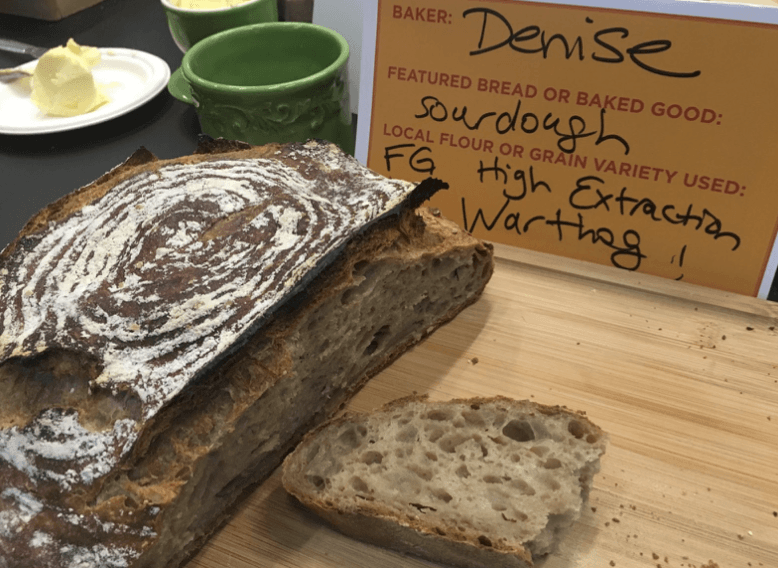 Sun, April 24, 2022 | 11:00 AM – 2:00 PM EDT
Location: Strong Rope Brewery | 185 Van Dyke Street, Brooklyn, NY 11231
New York City Home Bakers rejoice! Glynwood Grains & Staples and GrowNYC Wholesale are teaming up to bring the beloved Home Bakers Meetup to Strong Rope Brewery in Red Hook, Brooklyn.
During this event, bakers of all experience levels are welcome to bring their creations, swap samples with fellow local grain and flour enthusiasts, share stories and tips, and sample beers from this award-winning New York State Farm Brewery. There will be several bread professionals on hand to talk techniques, along with some special guests and vendors.
The Meetup is a space for participants to share their favorite homemade bread or other baked good with fellow enthusiasts. Feel free to bring along a sourdough starter to trade and a recipe if you are so inspired. Cutting boards, bread knives, and fillable cards will be provided to display your baked goods and to tell us about your favorite flours and featured ingredients.  
Not a baker but love being around a bunch of bread nerds in a bar featuring New York State beer? Come on down and enjoy tastings. All are welcome (register here)!
The event organizers continue to closely monitor and adhere to evolving conditions and health regulations.
The Home Bakers Meetup is funded in part by USDA- Organic Research and Extension Initiative.  NIFA #2020-51300-32379.