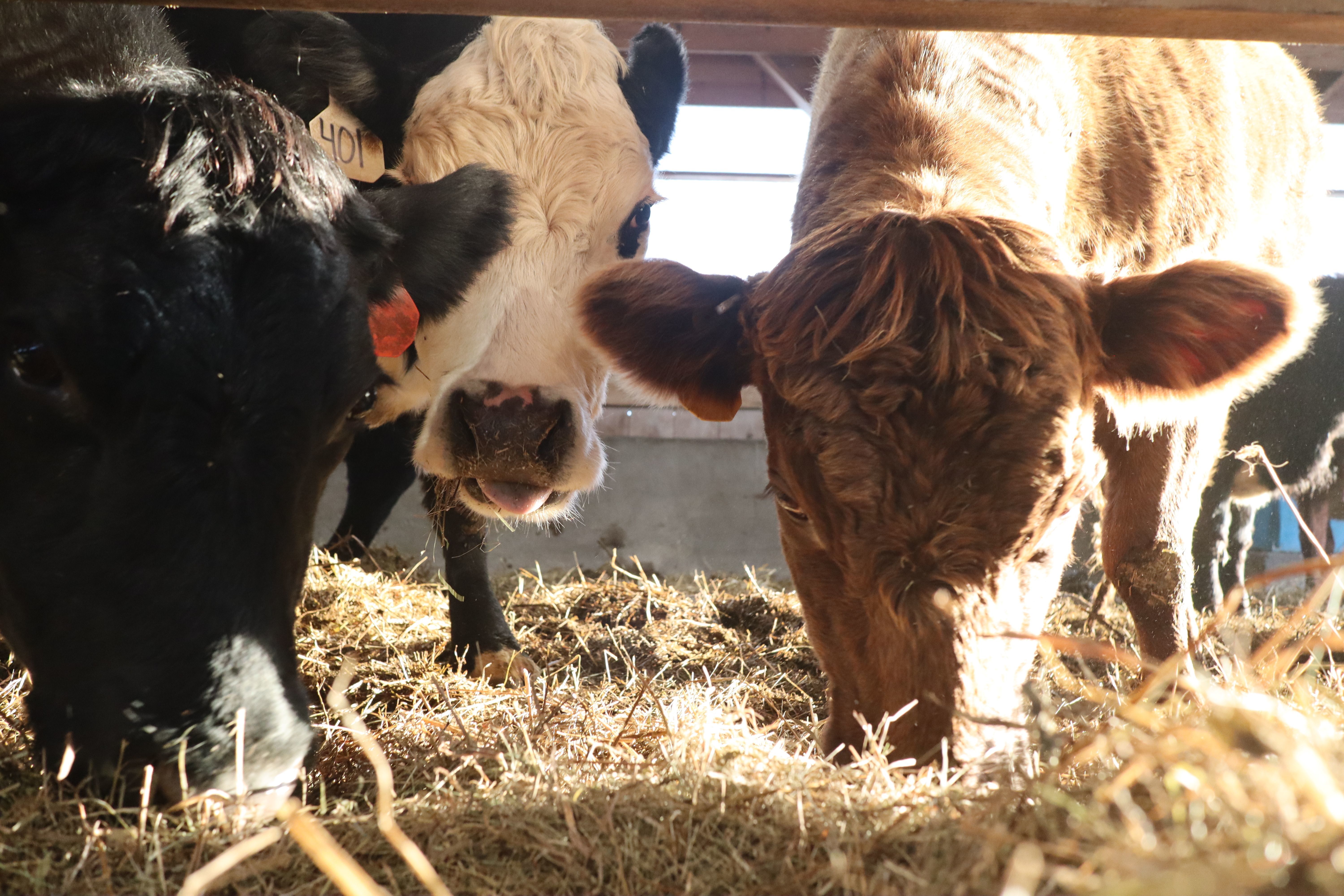 The Glynwood Center for Regional Food and Farming, in collaboration with Cornell University College of Agriculture and Life Sciences, has received a USDA Regional Food System Partnership (RFSP) grant to evaluate challenges and opportunities for livestock production in the Hudson Valley and adjacent regions. This project builds upon the collective experience of Glynwood and the Cornell University College of Agriculture and Life Sciences in serving the livestock industry, and relies on a partnership with the Cornell Cooperative Extension Livestock Program Work Team and the Hudson Valley Livestock Producers Group, formed by Glynwood in 2020. 
Ecological and humanely produced livestock is an in-demand but under-resourced sector of the Hudson Valley food system. Bottlenecks in scheduling processing dates, long transportation distances, costly and inefficient cold storage, insufficient labor, and a lack of training in priority areas such as pasture renovation and breed improvement are some of the challenges faced by livestock producers in the region. With support from RFSP, this project will design and facilitate a feasibility study to assess these and other challenges in the livestock sector including production and capacity, sales opportunities, educational opportunities and needs, and processing, storage, and transportation challenges. In addition to identifying actionable solutions, this project will lay the groundwork to secure future resources to collectively implement those solutions. 
The region covered by this project includes Albany, Columbia, Delaware, Dutchess, Greene, Orange, Putnam, Rensselaer, Rockland, Saratoga, Schenectady, Schoharie, Sullivan, Ulster, Washington and Westchester counties in New York, as well as Fairfield and Litchfield counties in Connecticut. The first stakeholder meeting will take place on February 24, 2022. Translation and interpretation services are available upon request. 
Any interested livestock producers (farm owners, managers and laborers) in the counties listed above and processors are invited to participate in this study. Additionally, livestock farmers in the Hudson Valley are invited to join the Hudson Valley Livestock Producers Group. Please contact Dave Llewellyn, Director of Farmer Training at Glynwood at dllewellyn@glynwood.org.