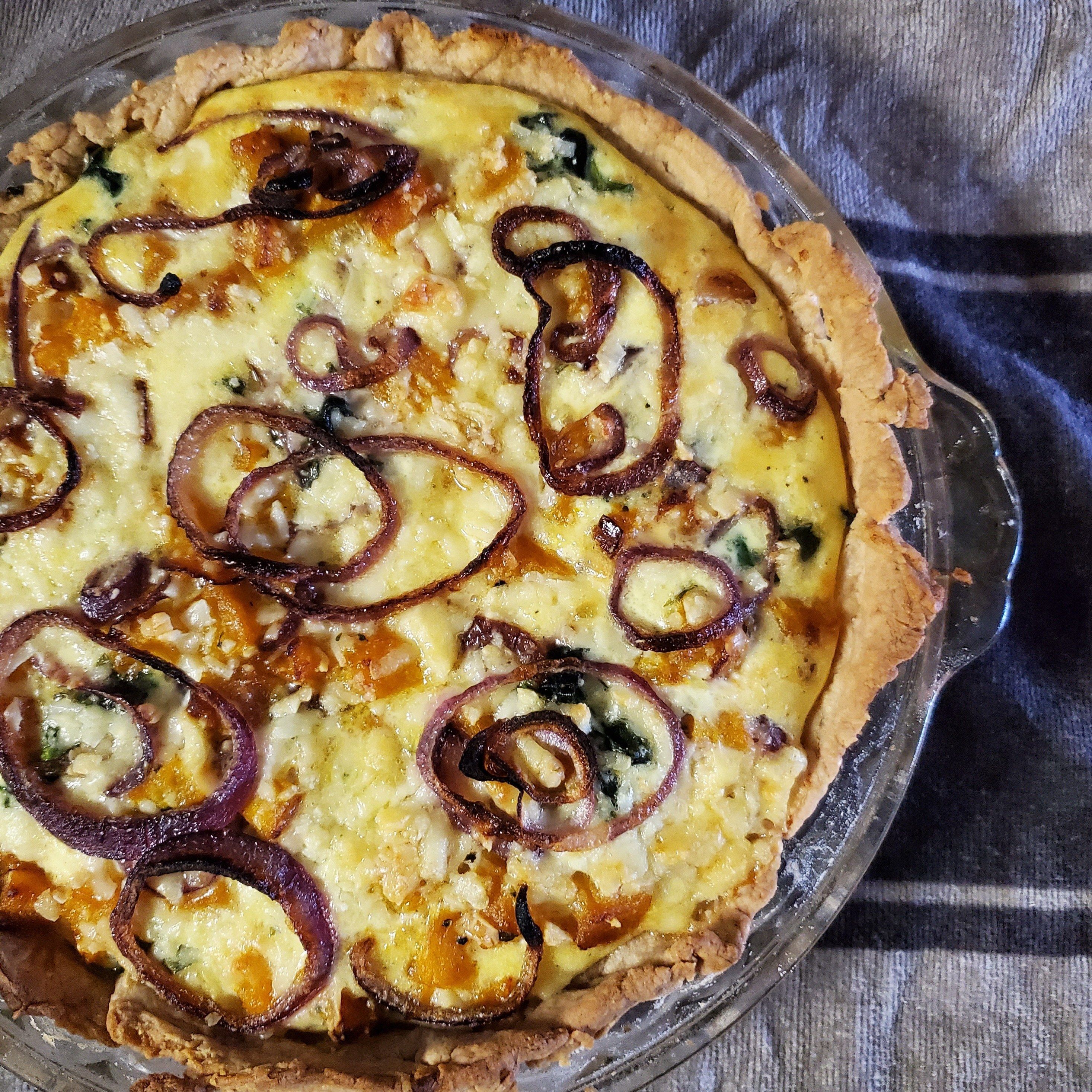 Dear Glynwood family and friends,
I began as Glynwood's new Director of Development last month, and am grateful for the community, teamwork, and vitality that is unique here. It's invigorating and inspiring. Meeting with the Glynwood team, talking to donors and stakeholders, and walking the property, I'm absorbing as much as I can about the work we do, how we get it done, and what our goals are for the future. 
I have already learned so many interesting facts from my farming colleagues: winter greens produce "sugar-antifreeze," making them especially delicious; landscape management on the farm depends on whether that area of grasses is for grazing or not; there are myriad, often intersecting ways to protect the microbiome of the soil. So much to learn. It's been impressive to see the team ready the farm for the colder months as well. The sheep and cows are enjoying their winter home in the barn, and the piglets are happily rooting around in the woods. Our vegetable fields are cover-cropped, root vegetables are in cold storage, and a cozy winter Farm Store is welcoming CSA members and shoppers. 
Speaking of the Farm Store—witnessing the care that goes into growing and harvesting Glynwood produce and raising Glynwood protein products has instilled in me an even deeper appreciation of and respect for the food on my plate. I end each week with a visit to our Farm Store, with conversations that inspire ingredient tasting and recipe testing. Below, I'm sharing a favorite recipe that I developed—quiche made with ingredients readily available at the Farm Store. I hope you'll try it and find it delicious!
I also hope that as you plan your December activities and celebrations, you'll consider making a year-end donation to Glynwood. Our critical work in making the Hudson Valley a region where locally grown, culturally appropriate food is accessible and equitable is more important than ever. Our commitment to addressing systemic inequities and strengthening our regional food system through programs such as the Food Sovereignty Fund, CSA is a SNAP, and farmer training continues to positively impact the lives and livelihood of thousands of people every year. Your contributions are deeply appreciated and gifts of all sizes make a difference. It's easy to make a donation by using the link here, and please feel free to reach out to me directly at jbecker@glynwood.org  if you would like to learn more about ways to support Glynwood's transformative work.
With warm regards for the holiday season, and a happy and healthy New Year,
Jennifer Becker
Director of Development
---
Winter Vegetable Quiche
Ingredients:
Crust
1 1/4 cups All Purpose flour 
1/2 cup (1 stick) cold butter 
1/4 tsp fine grain salt
1/3 cup ice water water
Filling
8 oz hard cheese, shredded 
1 tbsp olive oil
1 cup small-cubed butternut squash 
1 red onion, sliced into rings 
1/4 tsp salt
A few twists of freshly ground black pepper
4 cups fresh spinach, cut chiffonade 
3 eggs, lightly beaten 
1/2 cup whole milk 
Helpful equipment
9 inch pie pan 
Pastry blender
Parchment paper
Ceramic pie weights or dried beans
Beeswax wrap
Directions 
Preheat the oven to 350 degrees F.
In a large bowl, combine the flour and salt. Using a pastry blender or fork, cut in the butter until the mixture resembles coarse sand. Add in the water a little at a time, gently combining until the mixture just comes together. Roll the dough into a ball, coat with a light dusting of flour all around, cover with beeswax wrap (saran wrap will work, too), flatten into a disk and refrigerate for at least 20 minutes.
Butter and lightly flour your pie pan. After refrigerating the raw crust, flour a work surface and roll out the dough to a circle large enough to cover the pie pan (it should be about 1/8-1/4 inch thick). Gently transfer the crust to the pan and flute the edges or keep it rustic! Use a fork to prick a few holes in the crust, line with parchment paper, fill with pie weights or dried beans, and pre-bake the crust for 15 minutes. After removing from the oven, gently remove the parchment paper/pie weights and allow to cool completely. 
While the crust cools, warm the oil in a large pan, and then sauté the butternut squash and onion rings, tossing frequently but gently, until the squash is cooked through and the vegetables start to caramelize. Season lightly with salt and pepper. Remove and allow to cool completely. Add the spinach to the same pan with a small splash of water, cover and cook until just wilted. Remove the spinach and cool completely, separate from the squash and onion mixture. 
To assemble the quiche - fill the cooled pie crust with half of the shredded cheese. Next, layer on top the cooled sautéed spinach, then the cooled squash onion mixture (save a few onion rings to decoratively place on top of the quiche). Gently whisk the milk into the eggs and pour over the ingredients already in the crust. Top with the remaining shredded cheese and the reserved onion rings. 
Bake in the 350 degree oven for 40 minutes. It should be slightly firm when done. If the middle is still loose, return to the quiche for the oven, checking every 5 minutes for doneness.
Allow to cool for at least an hour before serving.