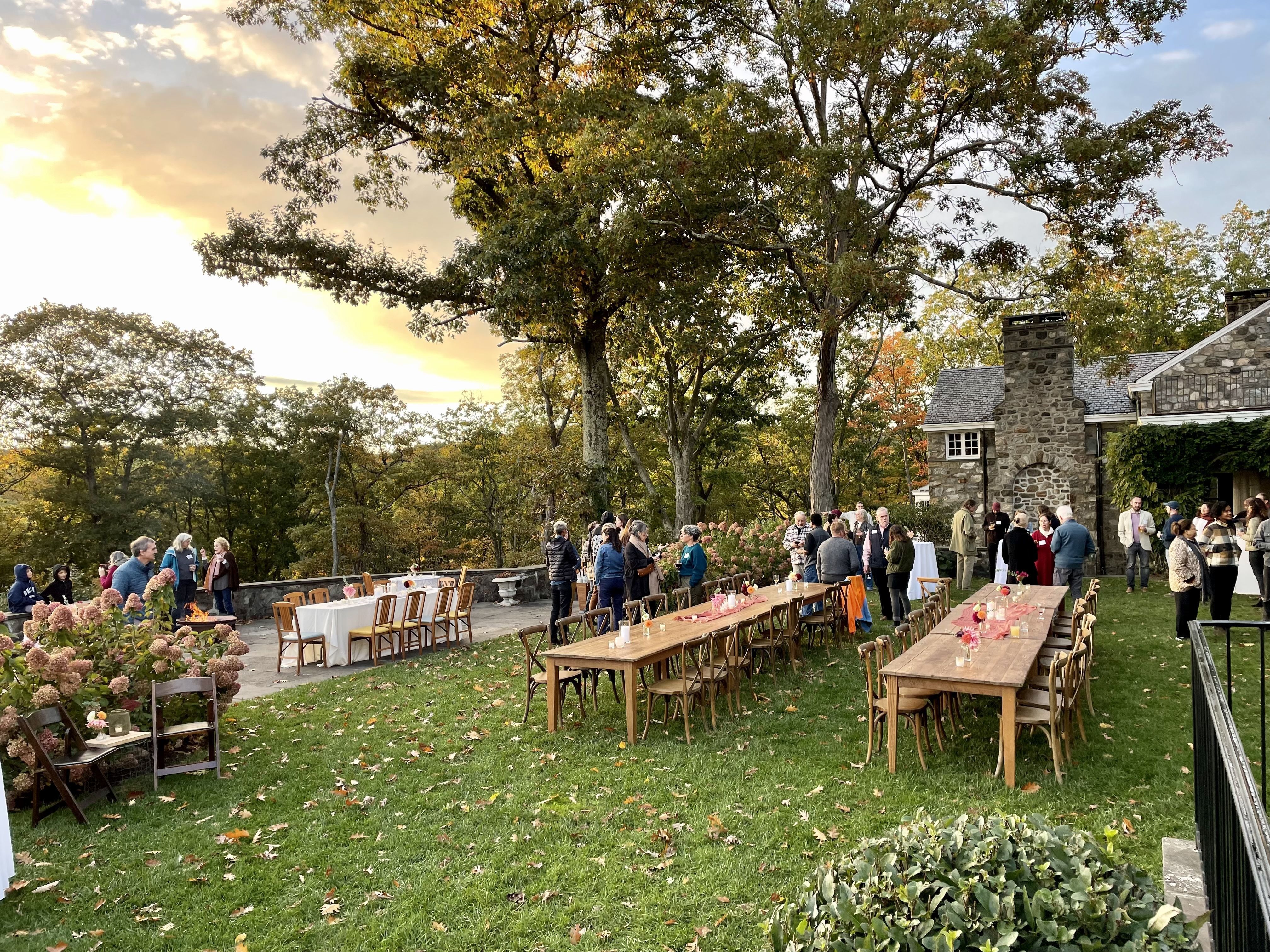 Since 2008, Glynwood has trained over 60 apprentices on our farm. Over 90% of those farmer training alums are still working in food and farming systems. Apprentices come to Glynwood for 9-12 months to live and work on the farm full-time. They are fully immersed in the farm operation and are able to gain the skills and experiences they need in order to start their own business or be hired as a manager on another farm. Our apprenticeship program is considered an "advanced apprenticeship," focusing on training farmers who already have two or three years of experience and are looking for that final step in their education. In addition to hands-on farm work, we offer in-field mentoring supported by an additional 60 hours of classroom-based education in topics including tractor training, pest and disease management, compassionate communications, and composting. We also offer workshops, farm visits, and participation in the Collaborative Regional Alliance for Farmer Training (Mid-Hudson CRAFT) to all apprentices. 
Last weekend, we invited back apprentice alums for Homecoming, an opportunity to visit the farm and celebrate the end of the season along with our staff and board members. Over 50 people gathered on this land that has been transformative for many new-entry farmers in the Hudson Valley. While many are still farming, both in the Hudson Valley and elsewhere, others are pursuing Ph.D. research and working in areas such as climate change advocacy and farm policy. Having so many past apprentices back  on the farm was a potent reminder of the lives and careers that have been shaped by living and learning on this land. 
For many of us, Homecoming was also a reminder of all the ways the dozens of farmers who have worked and grown here have shaped this organization and the land itself. They have tended the soil, cared for the livestock, constructed fencing and other infrastructure, planted trees, and relished in the beauty and joy of this landscape by exploring the woodlands, swimming in the lake, and soaking up big sunset skies. Each person who passes through also brings their own life experiences, interests in unique aspects of the food system, and thoughtful contributions to regenerative agriculture practices. Glynwood, as an organization, evolves just as much as the people who pass through this space, and so many of those who have transformed our work and landscape were here for Homecoming. We are full of gratitude for both the opportunity to train such dedicated farmers and food system professionals, and also for the opportunity to be touched by each of them in turn. Hopefully Homecoming will be a new tradition to honor and celebrate the ever-expanding Glynwood community. 
Special thanks to Chris Buck, Hara Schwartz, Samantha Kappagoda, and David Mordecai for making this event possible.