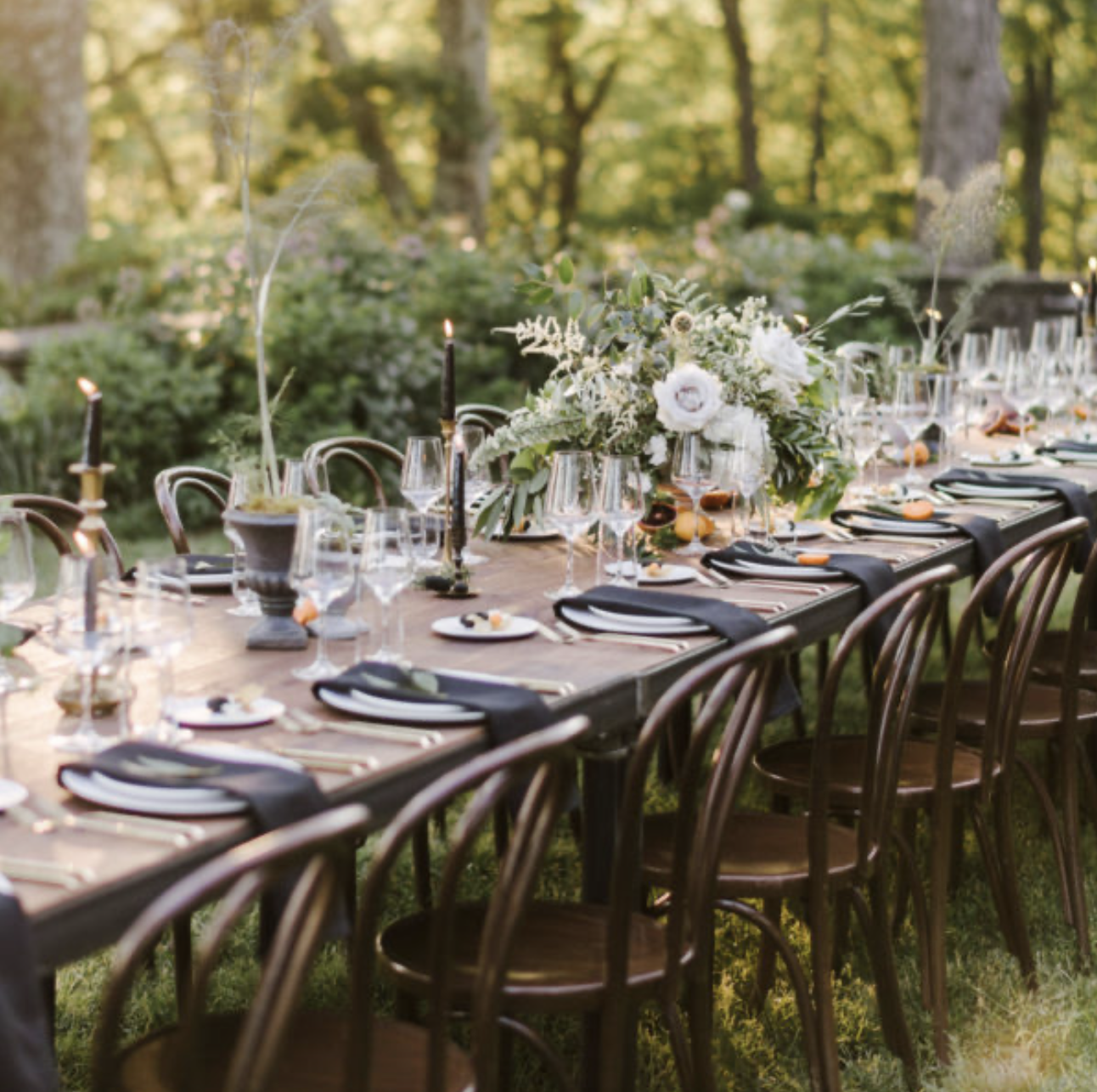 Glynwood has been the host of many weddings, photoshoots and social gatherings over the years. From the bucolic rolling hills of the farm to the lakefront boathouse, our events experience the magic that this land has to offer. However, the wedding and event industry is one that is not always kind on the land, producing waste, high impact and carbon emissions as a result of its efforts. 
Recognizing this, in December 2019, the events team at Glynwood took on the responsibility to make our events better for our land and our planet. We reduced our waste by offering bulk toiletries in our guestrooms, switched to non-toxic and eco-friendly cleaning supplies, replaced our lighting to LED bulbs and added digital smart thermometers throughout our event spaces. We also encourage our clients to use caterers that are familiar with Hudson Valley farms and producers. Caterers utilizing local products, including meat and produce from our own farm, minimizes transportation fuel emissions.
To handle the amount of carbon emissions generated by each event, Glynwood connected with their friends at Zero Foodprint (ZFP), a nonprofit organization mobilizing the food world through agricultural climate solutions. ZFP members crowd-fund grants for farmers to help fund the adoption of climate-friendly farming practices. While ZFP mainly focuses on recruiting restaurants specializing in farm-to-table cuisine and sustainable practices, we started the conversation with Tiffany Nurrenbern at ZFP to see if they would be up for expanding their model to an event venue like ours. Tiffany was just as excited about the project as we were and she connected us with 3 Degrees Inc to take on the task of estimating our event production's current carbon footprint. This meant we needed to track down data from our event operations in detail including: how far our guests travel, how many rolls of toilet paper used per event and how many gallons of water our laundry utilizes. After about two months of data gathering, 3 Degrees took that information and used it to calculate our carbon output for our event season. Glynwood now pays into the crowd-funded projects that ZFP facilitates, offsetting the emissions from our events.
Partnering with Zero Foodprint to offer carbon neutral events has been so well received by our clients and we look forward to our partnership for years to come. If you are interested in events at Glynwood please visit our website www.glynwoodevents.org or contact eventinfo@glynwood.org. 
photo credit: Alicia King Photo