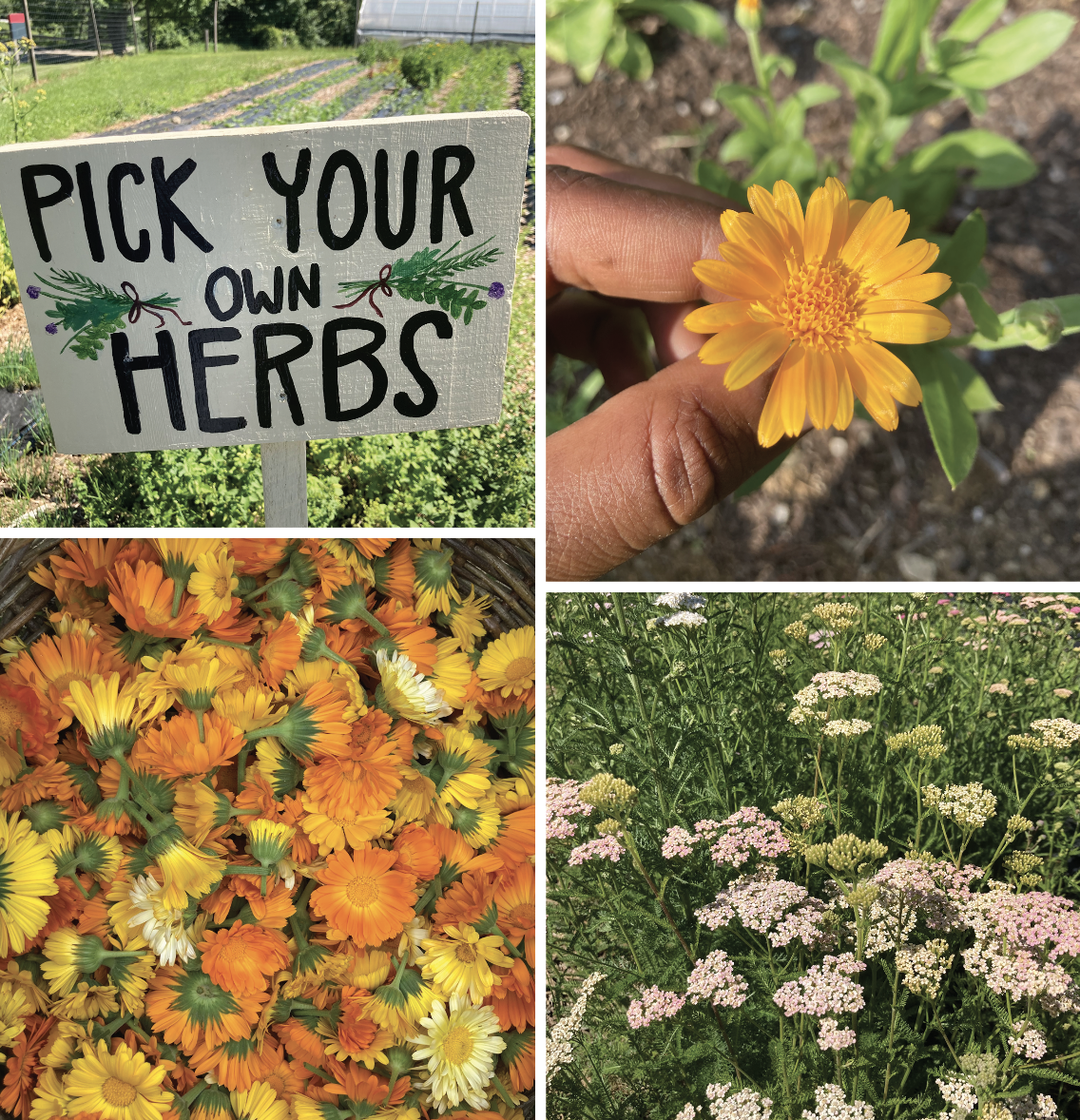 For as long as humans have existed, we have been using plants to heal ourselves. What began as an instinctive search for medicines to relieve our ailments and diseases became numerous traditional systems of medicine developed by people over millennia. In many places around the world, herbal medicine is still the norm—for example up to 80% of people on the African continent use traditional herbal medicine as their primary health care. However, in the U.S., herbalism falls under the umbrella of "alternative" or "complementary" medicine, and we have been taught to be both skeptical of its efficacy and fearful of its power. One of the main questions that herbalists are often asked is, "So it may be safe, but does it actually work?" But if we pause to think about it, plants like coffee, chamomile, turmeric, and ginseng, spanning herbal systems from African to Ayurveda to Traditional Chinese Medicine to Western Herbalism, have worked their way into our daily lives because we feel and believe in their effects. Not to mention that a full 40% of pharmaceutical drugs in our modern pharmacopoeia are derived from plants. There are myriad medicinal plant allies to rediscover—many of them growing wild and cultivated all around us in the Hudson Valley.
When I went to St. Thomas in early 2020 to reconnect with my mother's side of the family, I had a vague notion of looking further into my grandfather's work as a botanist and agronomist there. In a bold or presumptuous move (however you choose to look at it), my husband Stu and I popped in unannounced at the Cooperative Extension office at the University of the Virgin Islands, not knowing that this would be a turning point in our lives. We serendipitously met Toni Thomas, an Extension Agent who knew all about my grandfather's work, including a short unpublished manuscript he wrote on medicinal plants. We learned that Toni had worked to restore an arboretum that my grandfather had established, including specimens of medicinal plants native to the Caribbean. But it was Toni's own book on the historical and cultural uses of medicinal plants in St. Thomas, St. Croix and St. John, documented primarily through interviews with elders in the community, that really sparked something in me. On returning home to Columbia County I enrolled in a program with 7Song at the Northeast School of Botanical Medicine, and Stu and I determined to start a medicinal herb farm. We're now in our first season at Reclamation Herb Farm, cultivating about 20 species on a little less than half an acre.
Herbalism is alive and well in the Hudson Valley, and we are only just joining the ranks of hundreds of family, community, and clinical herbalists, wildcrafters, herb growers, medicine makers, herbal educators, and apothecary keepers, who are continuing these ancient practices here today. Shortly after I joined the Glynwood staff late last year, I was thrilled to learn that there was interest among the board, staff, and farmers in making medicinal plants more accessible to our CSA members and community. We are in fact surrounded by medicinal herbs here at Glynwood and throughout the Hudson Valley, both native and non-indigenous species: red raspberry leaf, black birch, goldenrod, barberry, and Japanese knotweed, among many others. In addition to the wild medicinal plants that can be foraged in Glynwood's fields and forests, other medicinal plant allies were already being grown here that just hadn't been thought of for their benefits to human health. Catnip, comfrey, red clover, echinacea, and yarrow are a few gems that also double as cut flowers, orchard allies, soil nitrogen builders, and pollinator forage. Glynwood's CSA pick-your-own garden now includes plants grown particularly for their medicinal properties—calendula, lemon balm, and chamomile were this year's additions. Our hope is that this garden will serve as a catalyst for further research and discovery into the role that plants can play in health care.
Herbalism is the people's medicine. It cultivates bodily autonomy and self-determination. This is the most beautiful thing about it and what ties it to social justice movements. I think this is also at the root of our skepticism and fear of it. In the U.S., we are taught to entrust only medical doctors, nurses and other licensed professionals with our health care, and we forget and lose confidence in our own agency in the equation. Herbalism shows us that powerful plant allies are all around us, waiting for us to notice, learn, experiment. But that means we also have to trust ourselves, both our ancient intuitions and our capacity for research, and to be willing to participate as co-healers in maintaining our own good health.