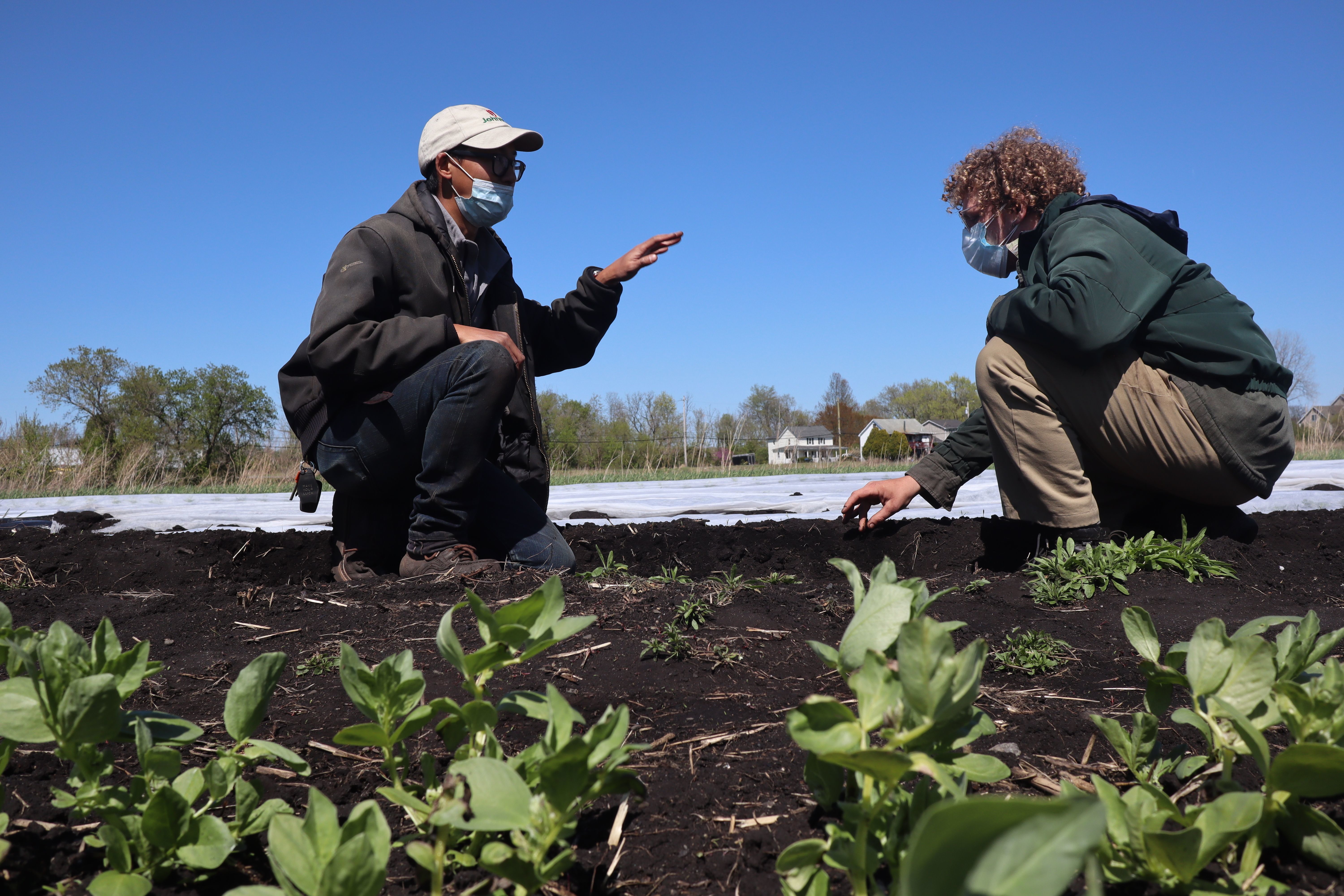 Much of learning to farm is the act of farming itself. Hands-on experience working the soil, trellising vines, moving animals, and managing a market stand--often alongside more experienced team members--is crucial to a young farmer's understanding of how to be resilient and their ability to envision their own future farm. But equally important to experiential learning is exposure to diverse farm operations and practices. Only when farmers in training get to see a variety of market channels, scales of operation, farm missions, and distribution methods in action can they make a truly informed decision about where their skills and interests best fit.
The Collaborative Regional Alliance for Farmer Training (CRAFT) was founded in 1994 to fill this need. Every season, branches of CRAFT across the northeast (including one in the Mid-Hudson Valley) host in-depth farm tours, allowing farmers in training (whether formal apprentices or crew members) to visit different farm enterprises, develop practical farm skills, and network with other farmers and apprentices. Through evaluations, we know that CRAFT has mattered deeply to farmers in our region. One participant enjoyed "seeing the possibilities of what an educational farm could be." Another expressed gratitude for the opportunity to visit other farms in a safe, structured manner even in the midst of the COVID-19 pandemic. Perhaps this farmer in their first season puts it best:
"This is my first year working on farms and these were my first CRAFT tours, so I didn't come in with many expectations except to get a glimpse of how other farms do things. I found visits useful to my own learning and appreciated the chance to ask a lot of questions."
Glynwood has participated in Mid-Hudson CRAFT in several different capacities over the years. While we are not hosting a 2021 farm tour, we are thrilled to be contributing in other ways: recruiting host farms, managing the CRAFT newsletter, and encouraging our own apprentices to attend as many tours as possible. 
The 2021 lineup of Mid-Hudson CRAFT farm tours can be found here. All farmers interested in attending tours are asked to join the CRAFT mailing list, which will send out additional information and RSVPs prior to each event. Please reach out to Program Manager Kate if you have any questions. 
Special thanks to our fellow 2021 MH CRAFT organizers: Four Winds Farm, McEnroe Organic Farm, Phillies Bridge Farm Project, SunRunner Farm, DIG Acres, Longhaul Farm, Sisters Hill Farm, and Stone Barns.