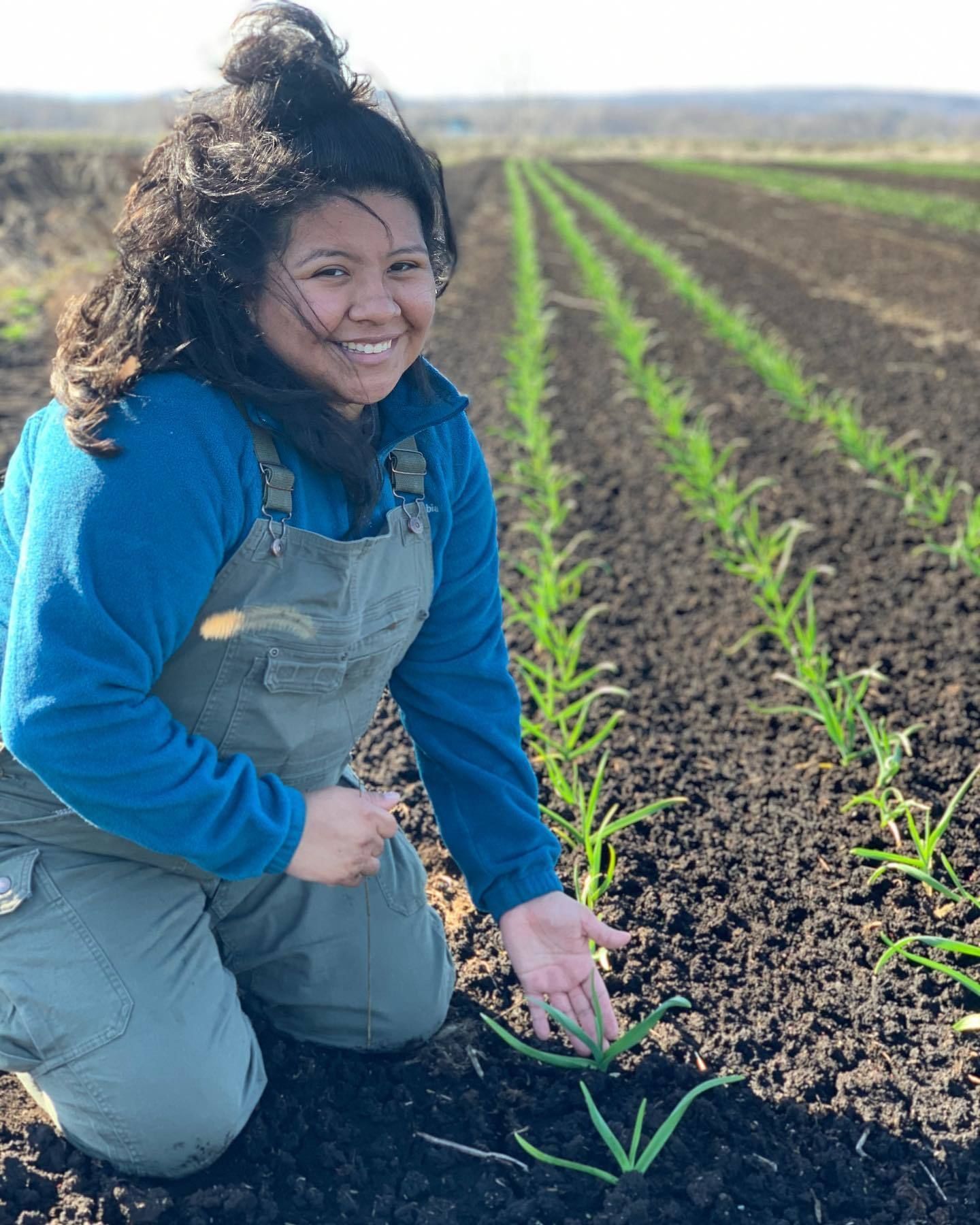 As you likely know, the food system in this country has long prioritized extractive production at the expense of health and wellbeing. Too many people are hungry while food is going to waste, and farmers aren't compensated for thoughtful land stewardship. COVID-19 exposed tremendous vulnerabilities in our food system: farms lost wholesale buyers, there was an exponential increase in food insecurity, and there was a massive shortage of food for hunger relief organizations. Prior to the pandemic and as it stands now, hunger relief and food-access organizations are often dependent on donations from large agribusiness and the corporate food system. The Food Sovereignty Fund arose from a deep-seated belief that together we can create something better for our community. 
The Food Sovereignty Fund pays farmers, in advance, to grow nutritious and culturally appropriate food for community-led food access initiatives. The idea may sound simple, but we believe it is transformative. It is thrilling to announce the 18 farms that are partnering to grow food for the community through this fund this year are. All are led by people who identify as BIPOC, LGBTQ+, and/or women. They are Angel Family Farm, Chaseholm Farm, Farm Fresh Caribbean Growers, Fresh Radish Farm, Good Chi Farm, Hemlock Hill Farm, Huerta Family Farm, Ironwood Farm, Katherine Chiu, Letterbox Farm, Mimomex Farm, Phillies Bridge Farm Project, R&R Produce, Rise & Root Farm, Rock Steady Farm, Sweet Freedom Farm, The Grandpa Farm, and Three Sisters Farm. 
In this first year of the Fund, we are humbled by the magnitude of the task before us. We are not only trying to relieve hunger, we are collectively enacting a food system that does not yet exist. It is a food system wherein all people, regardless of income or zip code, are nourished in body and mind. Everyday we are inspired by the passion of the farmers, food access partners, and community members to tackle the persistent inequity of our society by working to make sure that everyone in the Hudson Valley has access to fresh, delicious, nutritious, and culturally appropriate food. 
By invoking the aim of food sovereignty, we are beholden to the value of self-determination that is central to the concept. As the growing season commences we will be supporting the farms who are participating in the Fund this year to build authentic relationships with the community led projects that will distribute the food they grow, providing technical assistance to improve their farms' ability to fulfill the growing commitment they've made, and diligently listening for the many lessons that will be offered as we attempt this transformative work together. 
Spring is always a time of hope, and in 2021 the hope embodied by the farmers of the Food Sovereignty Fund is vital in every sense of the word.
Farmer Lizbeth shows off sprouting garlic at Angel Family Farm in Goshen, NY. Photo credit: Angel Family Farm