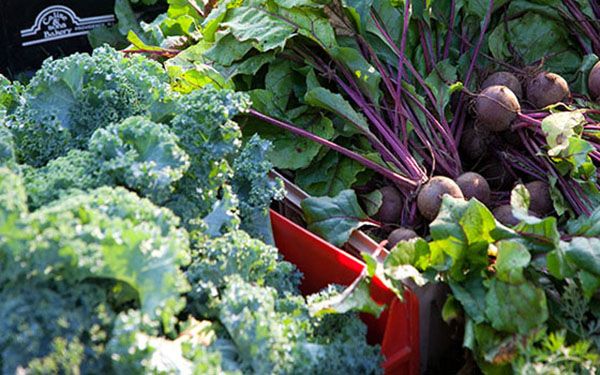 There's been a lot of talk about food security, and why not? Because one goal of the food system is, or should be, making sure that everyone has access to affordable, nutritious, well-grown food. That of course isn't the case. 
Which is why the term "food sovereignty" deserves more attention. Food sovereignty is the right for people to determine what they grow and what they eat. It supports local farmers and local eating traditions. It supports soil stewardship rather than exploitation. It supports shortened supply chains. Perhaps above all, it supports local needs and local food systems rather than the global cash crop system. 
Until recently, food sovereignty was mostly used to describe ways in which farmers in the global south—peasants—could gain or keep self-determination in their food systems—a way to prevent the encroachment of the neo-colonialism of the world's increasingly dominant industrial agricultural systems. Now, it is being applied to local food systems in unlikely places like … the United States!
Even our home, the Hudson Valley. Enter Glynwood, whose (always) forward-thinking work now includes a Food Sovereignty Fund, whose lead feature is paying local farmers to grow food for those who might otherwise go hungry in their local communities.  Farmers are preferentially chosen on the basis of practices (they must be regenerative), and looks first to BIPOC, women, and LBGTQ farmers, since these are the groups that are all-too-often left out of more conventional programs. 
And Glynwood is doing more than paying farmers to grow good food well. It offers technical assistance, and is the best-qualified organization in the Hudson Valley to do so. 
Glynwood's goals are simple: Raise money, establish contracts with local farms, make certain that the food grown under those contracts goes to a select group of twenty or so local food access programs, and provide at least 15,000 Hudson Valley residents with seasonal, fresh, and culturally appropriate food. 
I frequently talk about the importance of supporting new models of doing food systems better; they help us see how the food system might work in the future. Glynwood, as usual, is providing a shining example of one of those models.
Support the Food Sovereignty Campaign here.