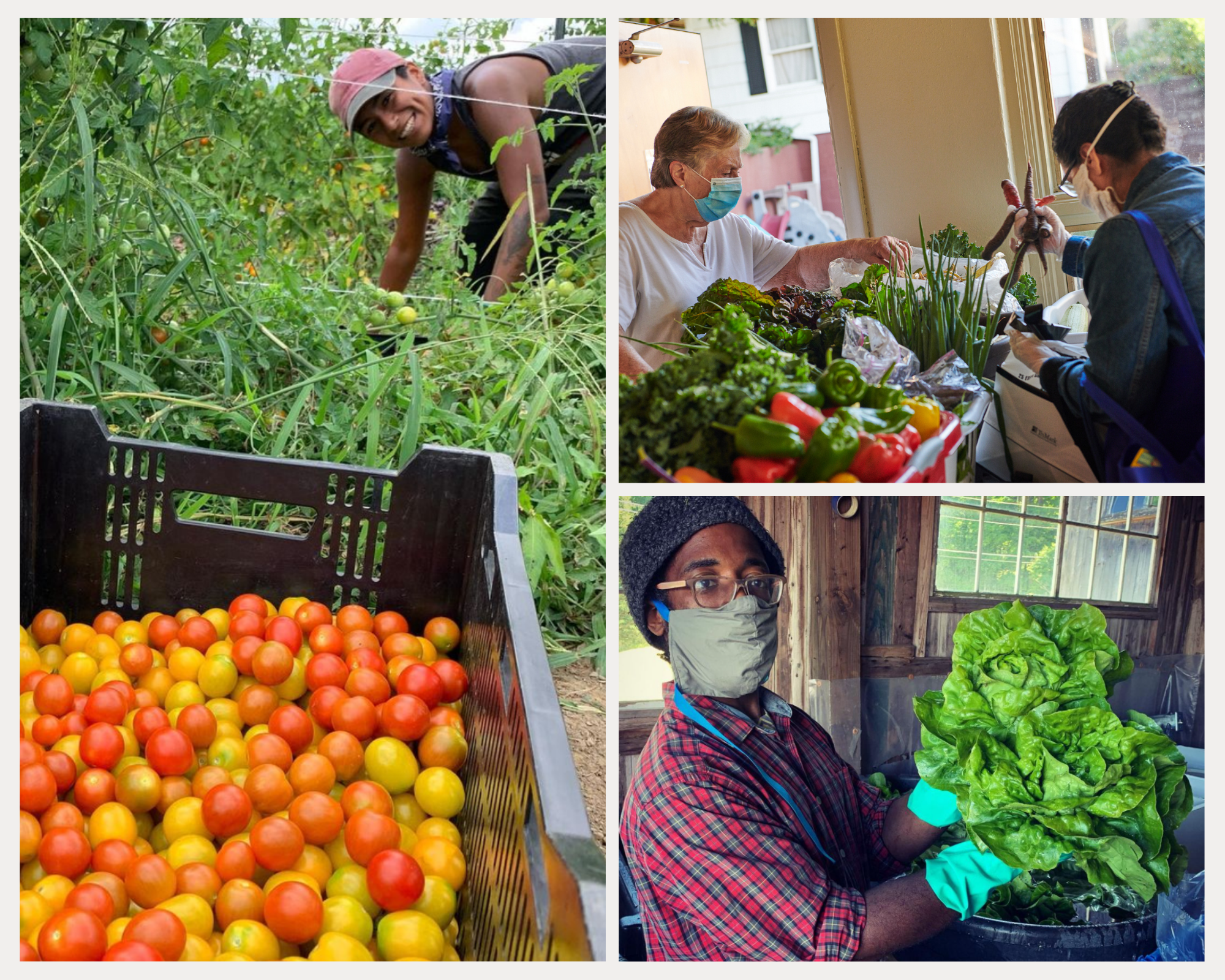 "If you want to change the world, start with the next person who comes to you in need." 
-BD Schiers
Nine months ago, thousands of Hudson Valley residents began losing their jobs and turning to food access programs for their next meal. Community response was swift: donations of food and money poured in, volunteers dropped off bags of food to vulnerable populations in quarantine, and food pantries and meal distribution sites adapted their models to accommodate social distancing. But one critical part of our regional food system searched for a means of coordination with these efforts: Hudson Valley farms. 
Although the growing season was just beginning, our region's farmers already had their seasons planned: the seeds were ordered, CSA shares were sold, lambs and calves had been born, and contracts with grocery stores and restaurants were drafted or even signed. Many farms responded swiftly to the closure of restaurants and wholesale accounts, changing their economic models and offering contactless pickup for local customers. Direct-to-consumers sales (via CSA membership, farmers markets, and farm stands) sky-rocketed. But that didn't make up for the fact that many farmers did not have the time or ability to change what they were growing, and how much. Where was this food once destined for large wholesale orders going to go? How much could each farm feasibly sell, and how much could each farm afford to donate, given tight margins and market uncertainty? 
Local farms, hunger relief projects and food and farming nonprofits quickly mobilized across the Hudson Valley to address these simultaneous crises. Maggie Cheney of Rock Steady Farm and Flowers initiated weekly meetings of various representatives of this work to identify opportunities for better coordination between emergency feeding programs (EFPs) in need of fresh, nutrient-dense food and farms scrambling to move their product. In a matter of weeks, Glynwood's Megan Larmer stepped into coordinate these meetings and guids this developing network. Together, they identified a specific intervention that would serve both farmers and hunger relief projects. Glynwood raised sufficient funding to contract 10 regional farms to grow food specifically for hunger relief. By the end of the season, these farms had provided thousands of pounds of vegetables, meat and dairy to food access projects, improving the nutrient density, freshness and deliciousness of food available to Hudson Valley families facing food insecurity.
Looking to the long term needs of our region, this past season's efforts inspired the development of the Food Sovereignty Fund. This project strives to increase regional food sovereignty while protecting the bottom line of small, regeneratively managed farms (particularly those led by people from historically marginalized backgrounds) in 2021 and beyond. It was the COVID-19 pandemic that sparked action; however, the disparities in access to nutrient-dense, locally grown food—as well as the inequities that disadvantage farmers who identify as BIPOC, LGBTQ+, and/or women—are long-standing and systemic in nature. To that end, the Food Sovereignty Fund is eager to continue and expand this line of work. In 2021, we plan to expand our network of farms and community led food access projects; build crop plans that directly reflect the needs of EFPs and their constituents; provide technical assistance to participating farms and community led projects to ensure success; and work towards a food system in which every Hudson Valley resident can access the amazing bounty grown in our region. We hope you can join us in these efforts. 
If you wish to support our efforts to build food sovereignty, please consider donating to Glynwood. If you are a farmer who is interested in growing food for hunger relief, please visit our program page and fill out an interest form.