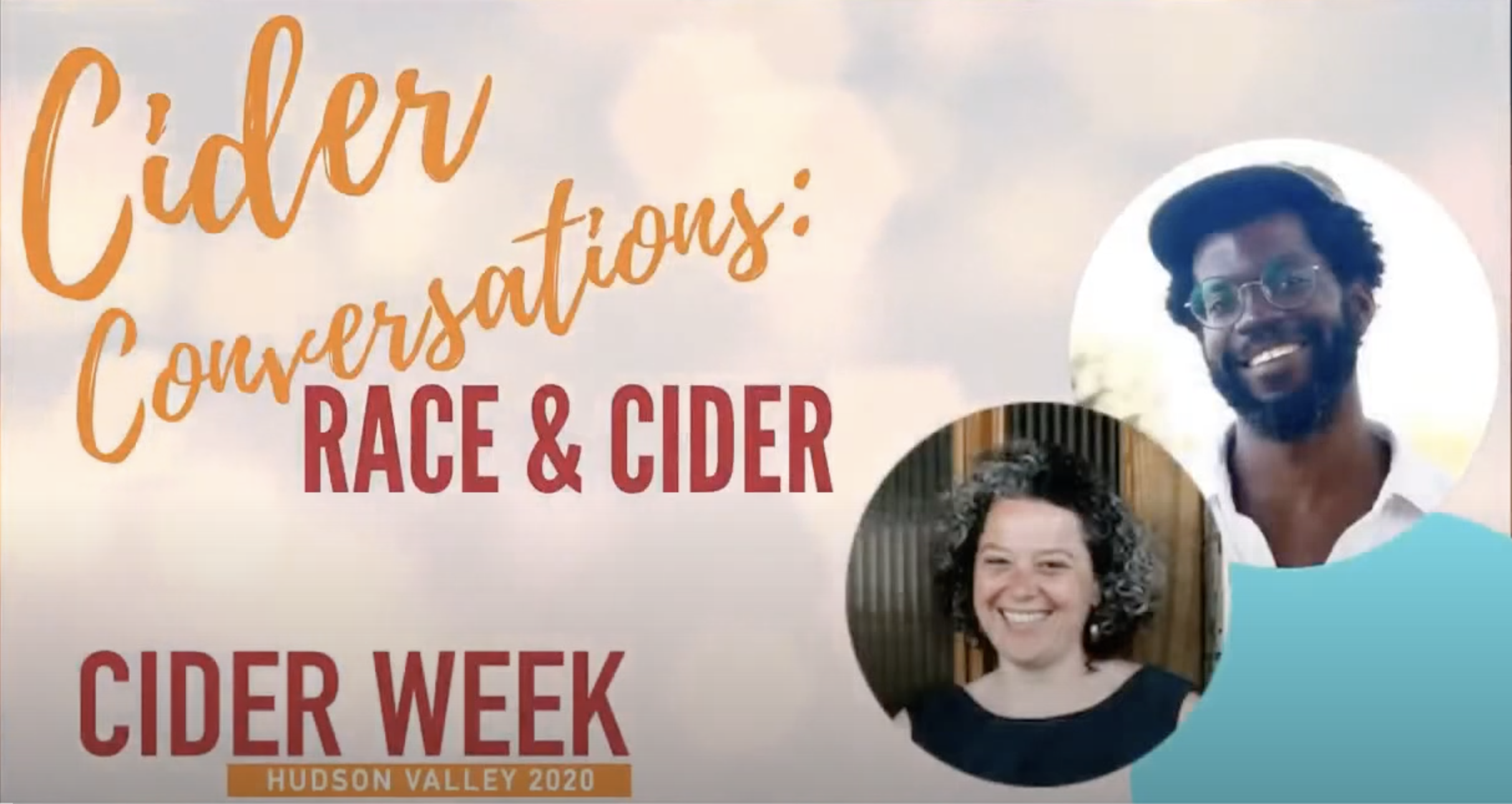 The difficult conversations about racism and social justice that the murder of George Flloyd brought to the national forefront this summer are continuing within New York's cider community and sparking action. Over the past decade, Glynwood has advocated for the values of agricultural stewardship and craftsmanship that define New York cider. In 2020, advancing the values of the cider industry must include working towards social justice in the sector.
Participants in New York Cider Weeks this year will have noticed groundbreaking programming on race and reparations. These conversations were both the continuation of conversations that have been happening for years, and the beginning of more public and transparent conversations that cider makers are seeking. To harness this energy towards long term transformation, we are launching a suite of social justice initiatives this winter.
Glynwood's Megan Larmer, in her role as a board member of NYCA, assembled NYCA's Social Justice Committee to lead and ground truth this work. The committee has been meeting regularly over the past three months, and is thrilled to be working with Dr. J Jackson-Beckham, a leader in equity and diversity in craft beverage, to do the following in 2021:
Conduct a Cultural Climate Audit of the New York Cider industry in order to understand the baseline of where we are and where we want to go to become a more just and equitable industry
Deliver six virtual training sessions between January and March with actionable guidance for cideries to improve their businesses and bottom lines by incorporating diversity, equity, and justice into their standard operating practices from supply chain, to hiring, to marketing
Hold four regional town halls for cider makers to set specific goals and invite their peers to hold them accountable to those goals
Produce a toolkit for cideries with specific actions they can take to transition our industry to one that offers opportunities for meaningful work and a role in crafting a vibrant cider culture to every person in New York, regardless of income or identity
Through these initiatives, Glynwood's longstanding partnership with the New York Cider Association (NYCA) and Angry Orchard is evolving to ensure that New York continues to lead the development of the national industry.  At this moment of soul-searching and unprecedented challenges to our friends in the food and beverage industry, we are grateful for the past four years of our work together that allows us to continue to respond to the needs of our community as we work together to advance a thriving cider culture that supports New York's orchards, workers, makers, and drinkers.