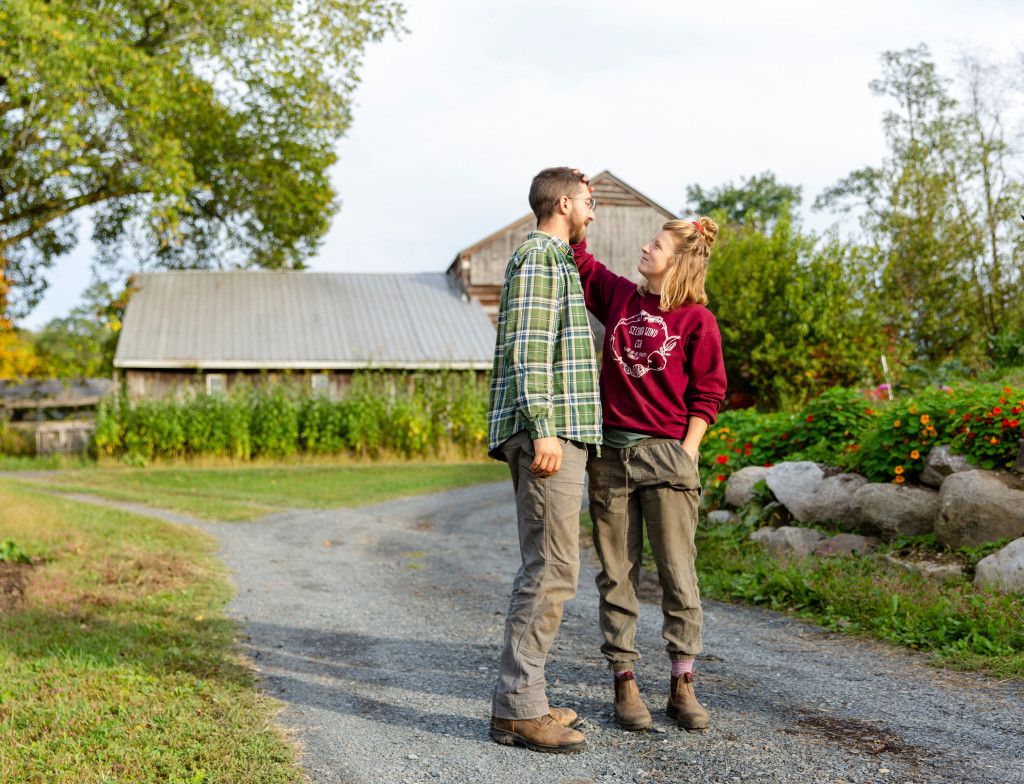 Glynwood's Hudson Valley Farm Business Incubator was established to provide customized technical assistance to new and growth stage farm entrepreneurs. Whether farms need assistance in business planning and financial management, social or ecological sustainability, or legal advising and marketing, Glynwood's Farmer Training staff works with each participating business with a tailored approach reflecting individual farms' needs and goals. 
This month, we're excited to introduce you to our final 2020 Incubator farms: Lovin' Mama Farm and Second Wind CSA. 
Lovin' Mama Farm
Lovin' Mama Farm is an intensive, organic, no-till farm located in Amsterdam, NY. Farmers Corinne Hansch and Matthew Leon grow 250 kinds of vegetables, herbs and flowers on their 1.5 acre plot, and cultivate microgreen varieties in their greenhouse.
When the coronavirus pandemic hit, Lovin' Mama's primary sales outlet, the Troy Farmers Market, temporarily closed. Hansch and Leon persevered, setting up several pop-up markets and offering free home delivery to towns in the Capital District. The Troy market has reopened: while there are fewer customers than there have been in past years, Lovin' Mama is continuing to sell a bounty of beautiful produce and flower bouquets, and is hopeful sales will continue to grow throughout the season. 
This August, Lovin' Mama completed installation of a year-round electric irrigation system. Having previously built fences, high tunnels, and coolers, this will be the farm's last large infrastructure project for the foreseeable future. Hansch and Leon are excited to be poised for long-term success and look forward to celebrating their 5th season on this plot of land. 
Second Wind CSA
Second Wind CSA is an organic, no-till incubator farm located at Four Winds Farm in Gardiner, NY. Farmers Leslie Lewis and Anthony Post met while apprentices at Glynwood, and began farming at Second Wind in 2019. 
Lewis and Post run a diversified CSA operation, offering both delicious produce and charming, informative newsletters to their more than 60 members. This year, Second Wind is additionally participating in Glynwood's CSA is a SNAP project, selling subsidized shares to SNAP recipients in the Beacon community. While the pandemic has changed CSA distribution methods, Second Wind has been amazed by the support of their CSA members. They sold out of shares in April, a full two months before distribution even began! 
Prioritizing healthy soils, ecological accountability, community, and equitable food systems, Leslie and Anthony have done an incredible job building a loyal consumer base, fighting for food justice, and growing gorgeous, nutrient-dense food at Second Wind. Next year, they are moving on from managing Second Wind CSA and are currently working with our Incubator team to find their next landing spot.  We can't wait to see what and where they grow (literally and figuratively) in the years to come.