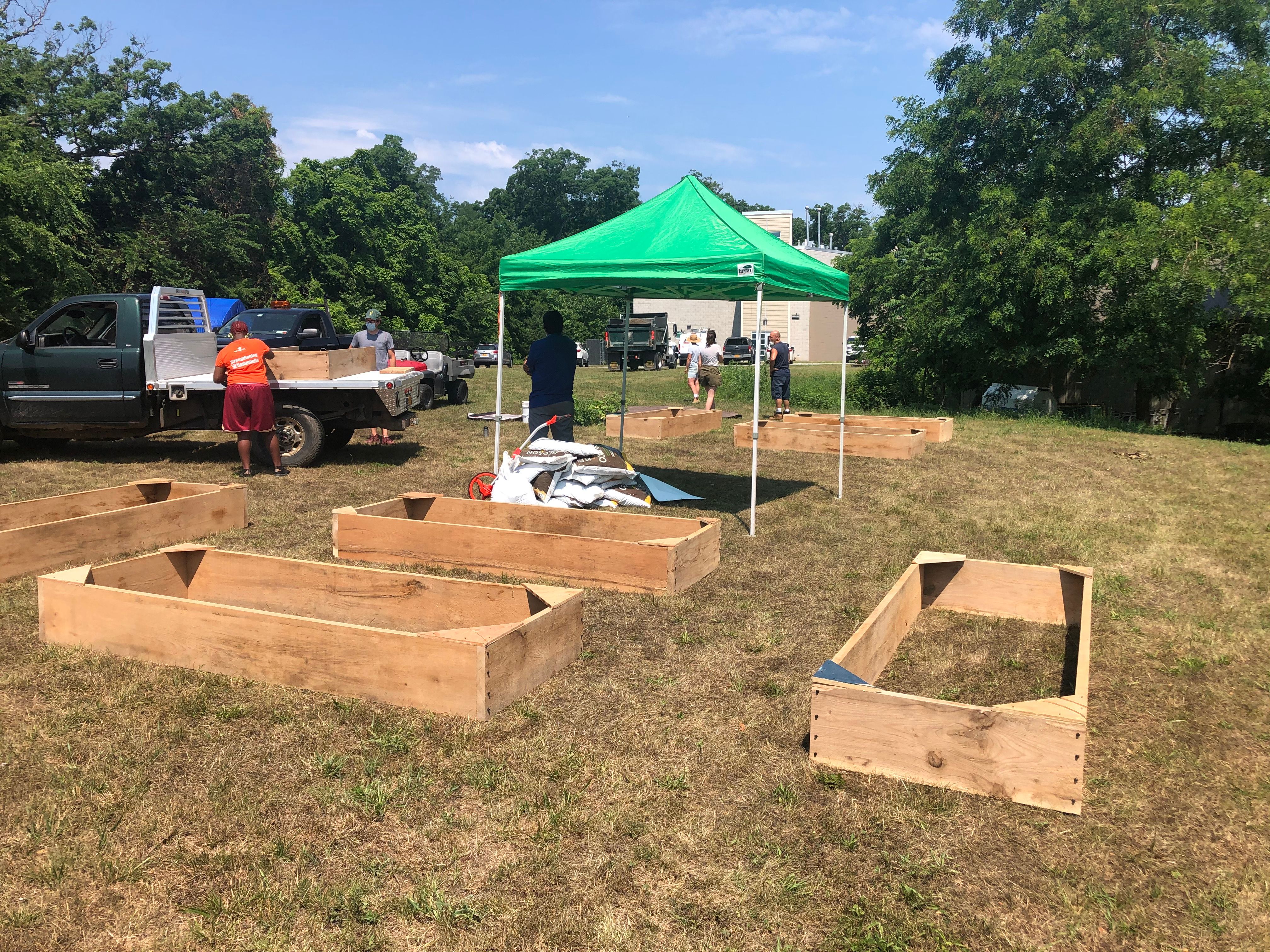 Q Gardens: One Small Effort for Food Sovereignty
During these uncertain times, Glynwood has been seeking meaningful ways to help folks feel a little more secure about the thing we know best: food and farming. Our newest pilot project, Q Gardens, is a partnership between Glynwood and Land to Learn which will help address food security and food sovereignty during the COVID-19 crisis and beyond. "Q Gardens"  -- short for "Quarantine Gardens" -- harkens to the days of Victory Gardens during WWII.  The Victory Garden movement encouraged the public to grow their own food to the greatest degree possible in order to nourish their families and immediate communities. We've drawn inspiration for this project from that movement, as well as from the great work and advocacy of other local food sovereignty organizations like Soul Fire Farm.
To kick-off Q Gardens, Glynwood and Land to Learn will be providing raised bed vegetable gardens to two different organizations this season: The San Miguel Academy in Newburgh and The Felix Organization in Putnam Valley. Each garden kit has been carefully designed to provide the materials needed to grow vegetables to supplement the needs of a family of four. Fallen trees from Glynwood's property have been milled for the raised beds, which our staff will deliver and help install. Organic compost is being provided by Community Compost Co.- Hudson Soil Co., an alum of Glynwood's Farm Business Incubator program.  Seeds were donated by Hudson Valley Seed Co., and Glynwood donated seedling starts to get things rolling in each garden bed. Both Glynwood and Land to Learn will provide ongoing support to the organizations and home growers in the form of guidance on planting, growing and harvesting. 
Through the Q Gardens project, and an increasing focus on food access initiatives generally, Glynwood is seeking to support our Hudson Valley community as it recovers from the coronavirus pandemic and beyond.