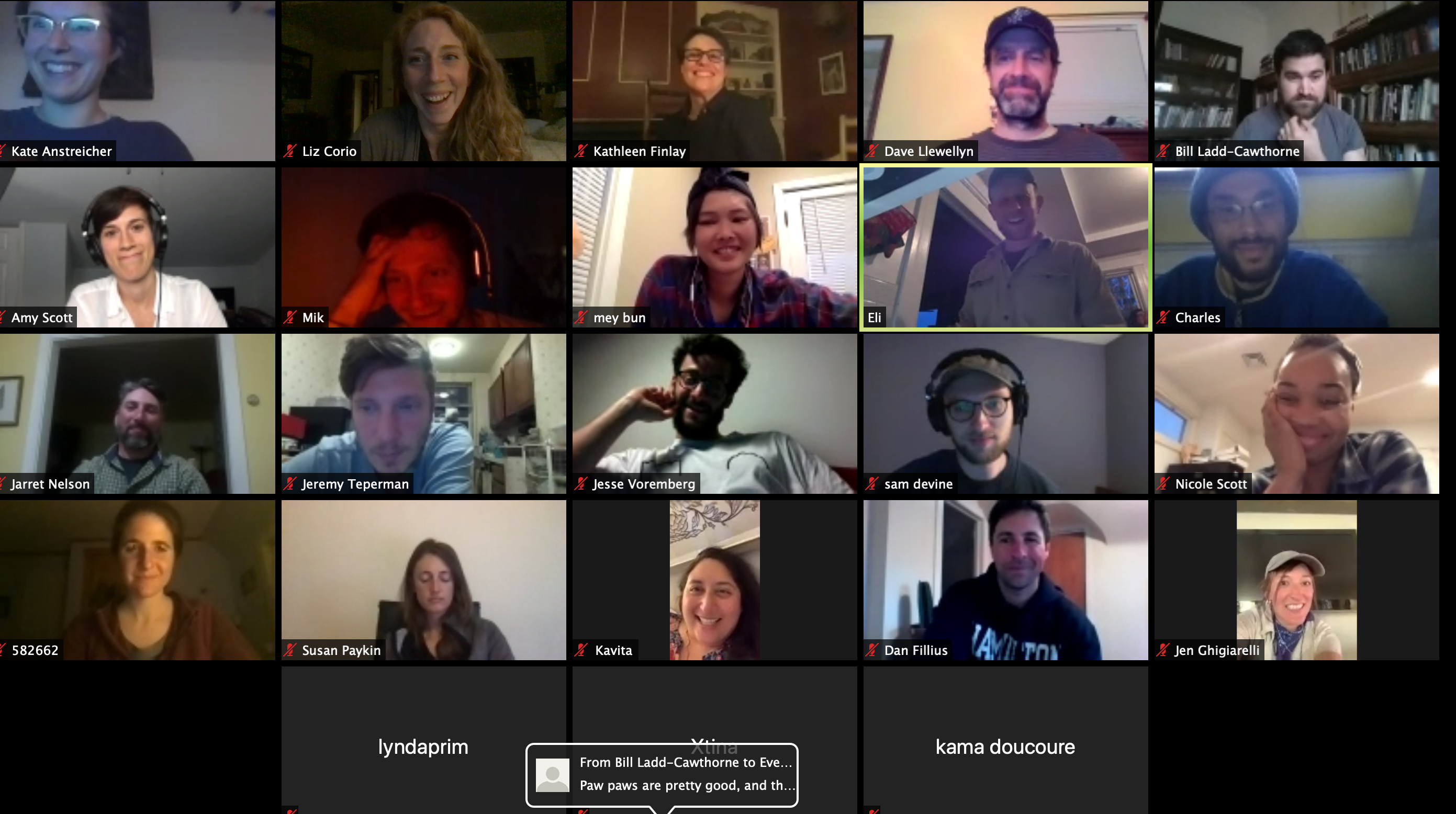 Quarantine has afforded us a rare opportunity. As our social lives have geared down, our bandwidth for catching up with old friends has increased. So it was a good time to organize an apprentice alumni reunion over Zoom. 
Glynwood's apprentice program got its start in 2008, when it was launched in tandem with the expansion of our Community Supported Agriculture (CSA) initiative. Thirteen seasons later and Glynwood has served 50+ apprentices who have worked on the farm. Many of our alumni have never met before, so this call was a great opportunity to catch up and broaden the professional network of all the participating alumni. 
We asked each participant to share what drew them to Glynwood, what previous agricultural experience they had at the time, and what they are doing now. It should not surprise that most cited Glynwood's stunning farm with its rolling hills, pond and a lake as a major draw. But beyond that many former apprentices chose Glynwood because of the diversity of farm enterprises here: multi-species, grass-based livestock production and a CSA program that boasts more than 50 crop varieties in the mix. Others mentioned Glynwood's organizational reputation as a food systems leader as a recruiting asset; a reputation only strengthened by the great work of our past program participants.
While we are in frequent contact with our alumni on a case-by-case basis, this Zoom call was the first time seeing many of these familiar faces in one place, even if it did have to be on a screen. When we started to hear the updates from our alumni, the ripples of  impact from our work became clear. The apprenticeship at Glynwood was a fond stop along the way for some truly remarkable people who continue to make great societal contributions in food, farming and other sectors, all around the country. These are the people in your neighborhood who are going to keep things pointed towards a brighter future. They are feeding communities, supplying food banks and serving people in food insecure communities around the country. 61% of our former apprentices are managing farms or working on farm crews. Beyond that, 17% of our alumni work in the broader food movement. They advocate for local, sustainable food systems and set the bar in animal welfare. They are in leadership positions at nationally significant organizations. They are extension agents and manage farmers markets. They all rock.
It was a warm, uplifting call and quite welcome during these distressing times.