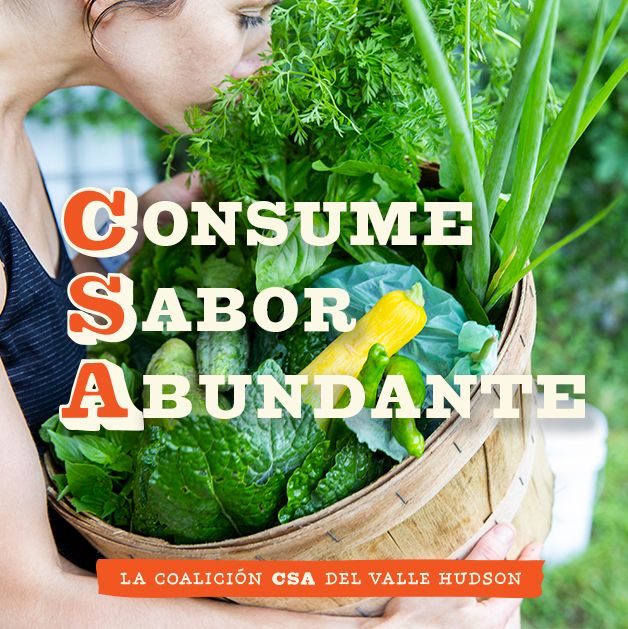 Food is a universal, daily need with the unique ability to connect people across cultures, languages and geographies. But when information about food--whether recipes, farmers market signage, or CSA newsletters--is only available in one language, the inherent accessibility of food declines. The process of obtaining and utilizing fresh, sometimes unfamiliar foods becomes particularly daunting. The result? A largely self-selected, monolingual consumer base in the world of farm-to-table food. 
As Glynwood continues advancing its diversity, equity and inclusion initiatives, we have begun reflecting more consciously on how our programming does -- or does not -- advance language justice. What is language justice? While no single definition of the term exists, language justice is rooted in the concept that building and sustaining multilingual spaces makes communities more inclusive, culturally robust, and diverse. Investing in and valuing multiple languages means recognizing the politics and power dynamics enmeshed in language; increasing access to translation and interpretation improves equity and inclusion, and quite literally gives people a voice through which to contribute their knowledge and lived experiences. 
Glynwood's Regional Food Program has identified language justice as a priority and has made significant progress. For the past few years, the Hudson Valley CSA Coalition (housed under the Regional Food Program) has printed its directory of farms in English publications, such as Chronogram and The Valley Table, and in La Voz, a Spanish language magazine run out of Bard College. New this year, the Coalition launched a Spanish toggle on its website and had several resources, including a CSA 'Zine and a deck of Vegetable Information Cards, translated into Spanish. The Coalition's CSA sign-up campaign ads were posted in both English and Spanish on social media platforms. English ads reached 55,472 people and Spanish ads reached 16,580, far surpassing the numbers of people reached in previous campaigns. Finally, the Coalition collaborated with D. Rooney and Maggie Cheney of Rock Steady Farm and Flowers and Larisa Jacobson of Soul Fire Farm to host a workshop in early March about Increasing Access to CSA, in which nearly thirty farmers discussed food, race, and language, and how they relate to social justice within the Community Supported Agriculture model. Many of the farms present identified that their operations were not as just as they hoped for them to be, largely due to systemic inequities that went overlooked in their marketing materials, pricing models, and pickup systems. By creating a space in which to identify these challenges and discuss potential actions to address them, the CSA Coalition is helping establish language justice not just on our website, but among farms across the Hudson Valley. 
Language justice has many layers. While Glynwood is far from identifying as a multilingual organization serving multilingual constituents, we are committed to making progress in this area of our work, and recognize that food justice concerns much more than geographic proximity and price.  We look forward to continuing to fight for a region in which food transcends differences, and access to fresh, local food helps diverse communities thrive.