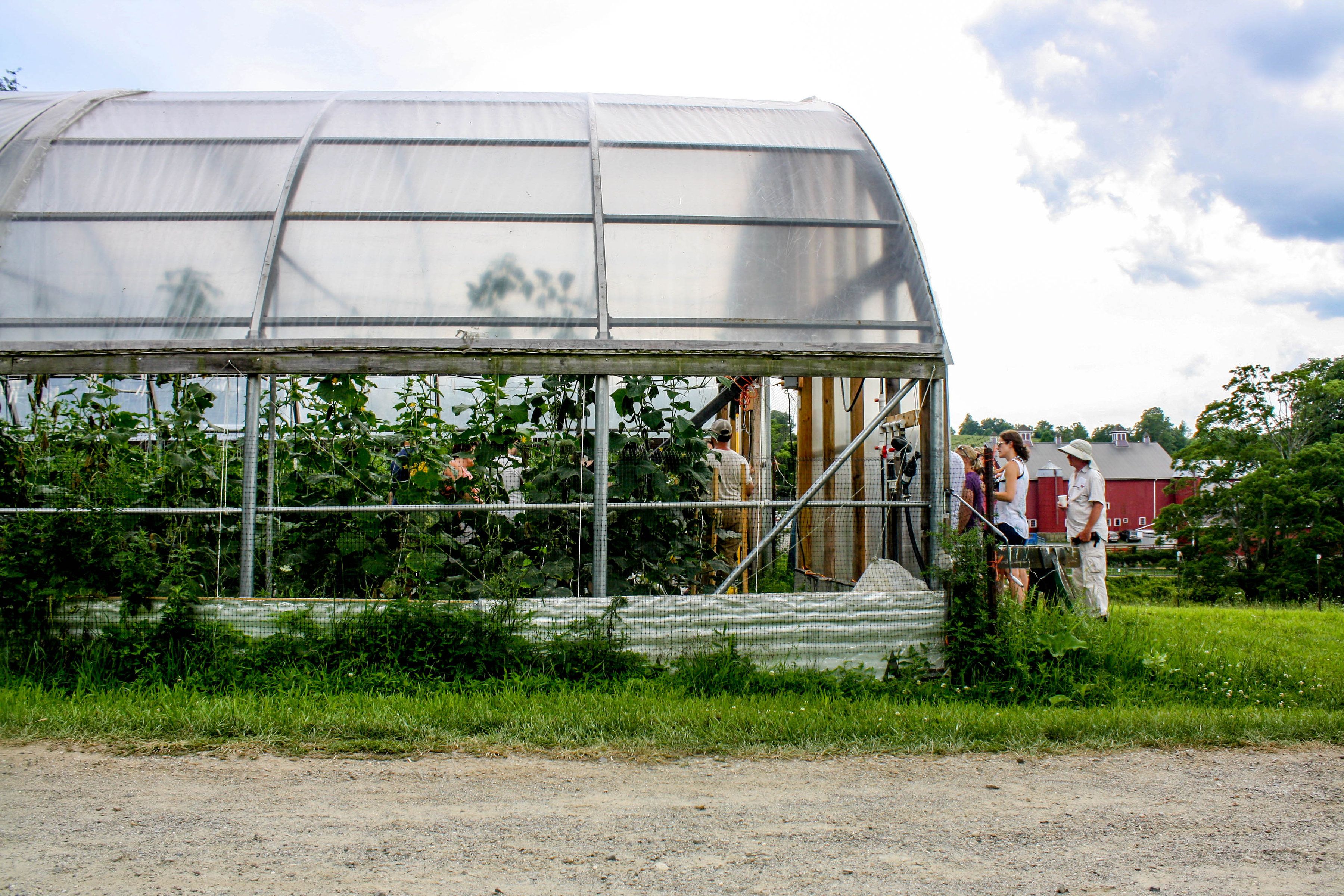 Last week, Glynwood's team and I were deep in response-mode to the evolving Covid-19 pandemic. We closed our office doors, created new operational plans, cancelled and/or postponed many events and juggled how our personal and professional lives will be affected in the immediate future.
Among the many decisions made, we committed to work as hard as we could to continue to produce as much food as possible for our community and to increase the amount of that food we donate to those in need. We have also "gathered" our regional farmers and food professionals to hear what they need, how they can adapt to the new reality and continue to produce food and how we, as an organization, can help them.
What is emerging is pretty beautiful - a level of cooperation and ingenuity that echoes Anne Marie Slaughter's excellent op-ed in the New York Times Sunday that this crisis is being addressed by local and regional leaders coming together and solving myriad challenges with innovation in a range of sectors.
Farmers are indeed a resilient and adept bunch. While demand increases as fears about the conventional supply chain grow, they are adopting new distribution plans, creating value-added meals, finding innovative ways to work with their restaurant partners that benefit both producer and seller and sharing resources that will help them get food to their communities. The ramped up necessity of these plans might serve as a catalyst to make a regional food system even more robust than before the virus. Wouldn't that be great?
I helped distribute our Glywnood Grazed shares this past week - driving around our community and leaving bags of gorgeous pasture-raised meat on my neighbors' doorsteps and porches. People came out of their homes, picked up the food and smiled and thanked me. It felt so great - so sane and joyful to connect, once again, through food even during this unprecedented time of distance. That power of good, local food to bring us together has never been more potent or more important and I encourage all of you to support your farmers and local food system now more than ever. Here's how:
Order our meat (I might even be your delivery gal!): Cut list here; email to order
Give to our Food Access Initiative Fund which allows us to donate food to those who need it
Gift yourself or someone you love a Glynwood Grown + Grazed CSA share. Need a share elsewhere in the Valley? Find a Farm near you through the Hudson Valley CSA Coalition.
Buy gift certificates (Dinner Bonds!) for restaurants that support regional food production, or support the Employee Relief Funds of our restaurant partners.  Here are a few that Glynwood works with regularly:
Finally, I wish you and yours health, wellness and security through this challenging time. If you (or someone you know) need support, have ideas about how our work can help or simply want to connect, please email me.