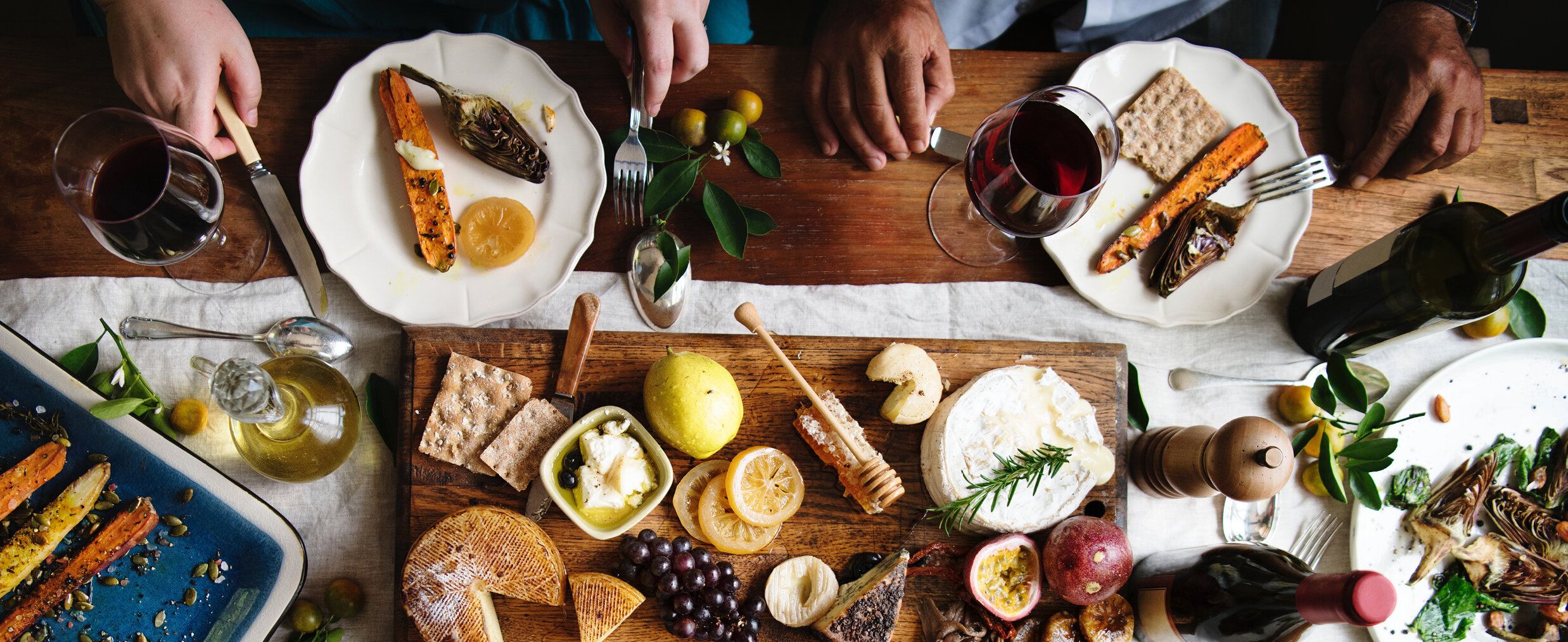 Upon entering the Oncenter convention center in Syracuse, New York, it was instantly clear that a farming conference was taking place. Canvas Carhartt jackets spilled out of the coat racks, accompanied by a few pairs of Muck boots below. The smell of compost and shiny new machinery wafted from the trade show, where people behind booths handed out dozens of free dairy-themed stickers and exhibited the newest farming books on the block. I also have to mention the delicious conference food. Thanks to generous donations of attending farmers, the salad bar was overflowing with fresh goodness and the grassfed beef shepherd's pie was the perfect antidote to Saturday's snowstorm. 
A decent portion of NOFA-NY programming centered on agricultural innovation and consumer trends. There was an entire workshop series dedicated to hemp production and CBD processing; several sessions related to the themes of urban agriculture, organic grain production, and livestock homeopathy. But the title of the conference, Extending the Table, was an underlying theme from start to finish. As former NOFA Executive Director Adrianna Natsoulas wrote in her welcome address:
"[There is a] need to make space for more people in our community…This year, our conference is being held in Syracuse, a multicultural city with people from all corners of the world. Syracuse is on the land of the Haudenosaunee, or the Onondaga Nation. During these days together, I hope we can hold space for difficult conversations about how land use is inextricably connected to food justice, and how we can build a more inclusive food and farm system."
I was glad to observe a reflection of privilege and an acknowledgement of systemic oppression in many of the workshops I attended. In "The Changing Landscape of Charitable Food," Mitch Gruber discussed the problematic history of emergency food and surplus commodity programs. Farmer and National Sustainable Agriculture Coalition (NSAC) representative Ariana Taylor-Stanley presented on the fact that American agriculture is built on stolen land and labor. Given the legacy of Native American genocide; the enslavement of millions of African Americans; the 1862 Homestead Act (which encoded racism and white claim to land into policy); the Bracero Program; the Chinese Exclusion Act; and countless other American federal policies that have denied citizenship, living wages, land ownership, and monetary loans to people of color, her session focused on how today's farm policies needs to actively acknowledge and undermine past legislation. 
In her presentation on the discovery of a wild apple forest and the creation of a value-added apple product line, Ashley Rossi discussed the rich history of apple molasses. A syrup made from reduced apple cider, apple molasses was patriots' choice of sweetener during the American Revolution. It was again popular during the Civil War, when abolitionists refused to eat sugar or molasses, both products of slavery. 
Glynwood's own Megan Larmer and I had the pleasure of presenting about Communicating the Value of CSA to potential members. Discussions about market research findings and various CSA models sparked important conversations about the barriers to entry of CSA for underserved communities, all while recognizing how difficult it is for farmers to find the capital or time to invest in such efforts as much as they may want to. Through our work with the Hudson Valley CSA Coalition, Glynwood is working to support, expand and diversify the CSA community in the Hudson Valley. We were honored to present, and look forward to continuing to raise awareness of and access to CSA in our growing region. 
Finally, on the last evening of the conference, keynote speaker Peter Jemison discussed the history of Native Americans in the region of Syracuse, and his efforts to preserve culture and stories as a faith keeper of the Seneca Nation of Indians and as Site Manager of the Ganondagan State Historic Site in Victor, NY. His powerful address reminded us of the rich and varied cultures embedded in food and agriculture, as well as the forced marginalization that continues to affect, even imperil, these cultures.
By organizing workshops that explicitly questioned the troubled history and culture of American agriculture, and by inviting a speaker to tell conference attendees about the storied, stolen land upon which we had gathered, NOFA reminded us that extending the table must be a priority for food and farming professionals. Extending the table is a slow process that requires deep reflection, active efforts to dismantle systemic racism and oppression, and active efforts to improve diversity, equity, accessibility, and inclusion in the spaces we inhabit. Glynwood recognizes there is much work to be done. We are committed to continuing our efforts to extend the table--whether at farm dinners or farmer training workshops, cider gatherings or CSA pick-up--and thank NOFA for reminding us and the hundreds of others at this year's conference that we have the power to affect change.